A NEWFOUNDLAND deck. Tradition and folklore in charming playing cards
As a creative item, playing cards transport us to imaginary places, to exciting legends or even to emotional corners of their creators. However, sometimes cards tell us about the folklore and the history of real places, and they do it in a way that trap us with the same magic. This is the case of the NEWFOUNDLAND deck.
Newfoundland is one of the most beautiful islands in the world, with a history of more than 3000 years enriched thanks to the different settlements and colonizations, from Canadian native peoples to European invaders who forged its new society. Witness the sinking of the Titanic itself off its coast, the sea has undoubtedly been one of its main pillars and also one of the inspirations for local artists. One of them, Graham Blair, is an experienced graphic designer who makes woodcuts using traditional methods. For years, he has been painstakingly working on illustrations depicting the customs and folklore of this region. Graham wanted to turn a woodcut he made in 2013 into a deck of cards … and he has done it masterfully.
In this adaptation of the original work, the artist represents an update of the drawings that show local characters related to the most popular and traditional activities: fishing, hunting, sealing, and shearing, each on a different suit. A naive style, with plain and sober colors, manages to attract the eye to the small details and create a charming atmosphere.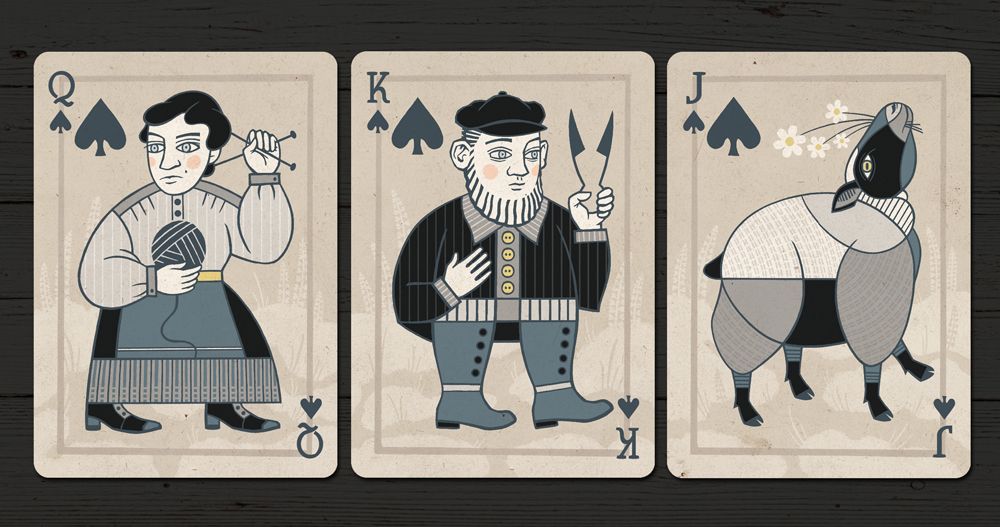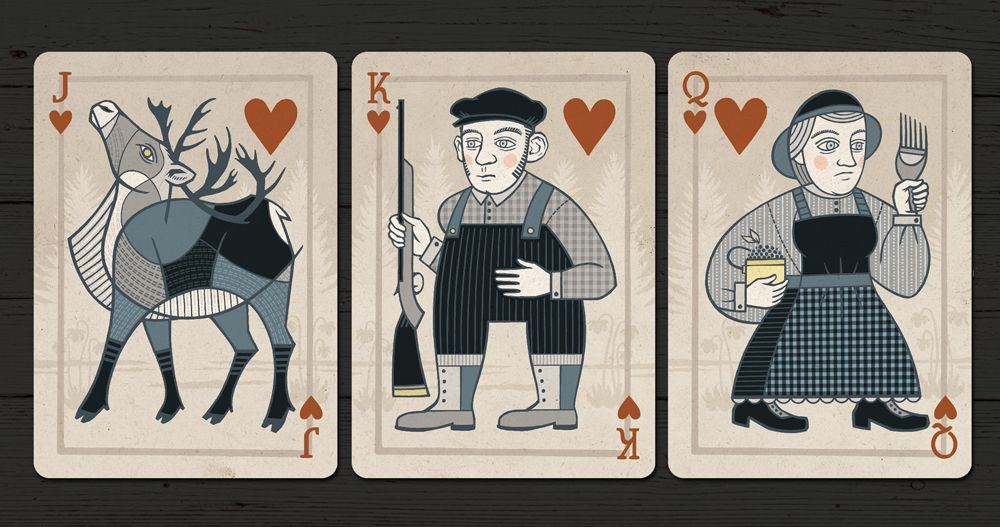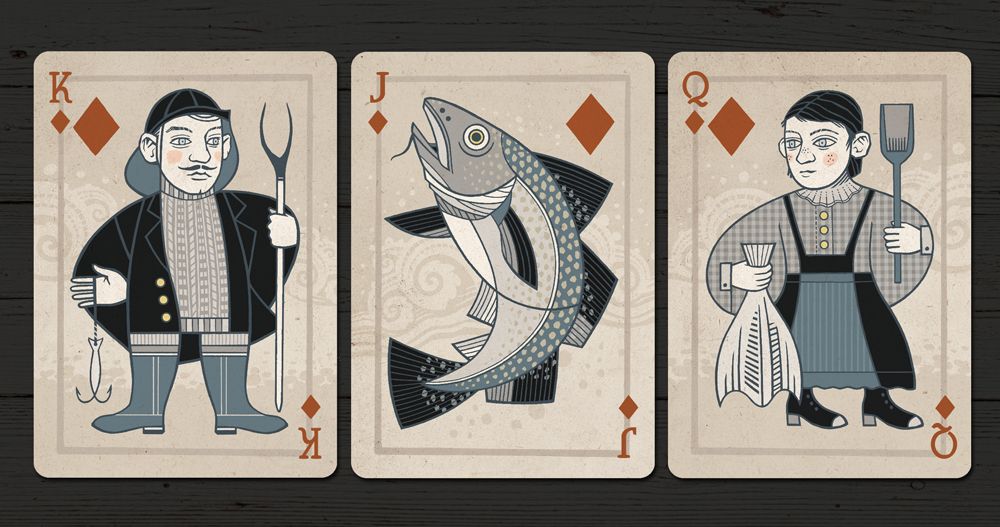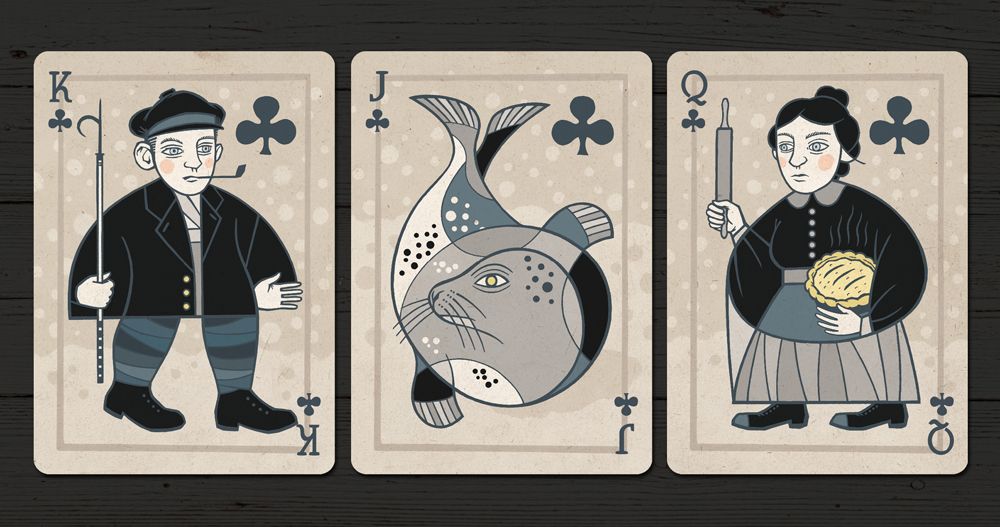 The customization is complete, also in numbered cards, with custom pips and subtle backgrounds with natural elements.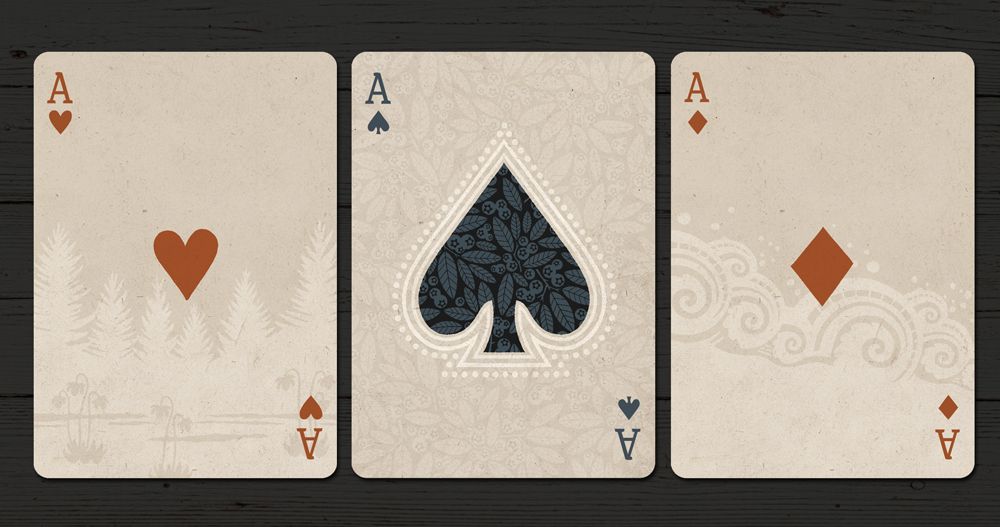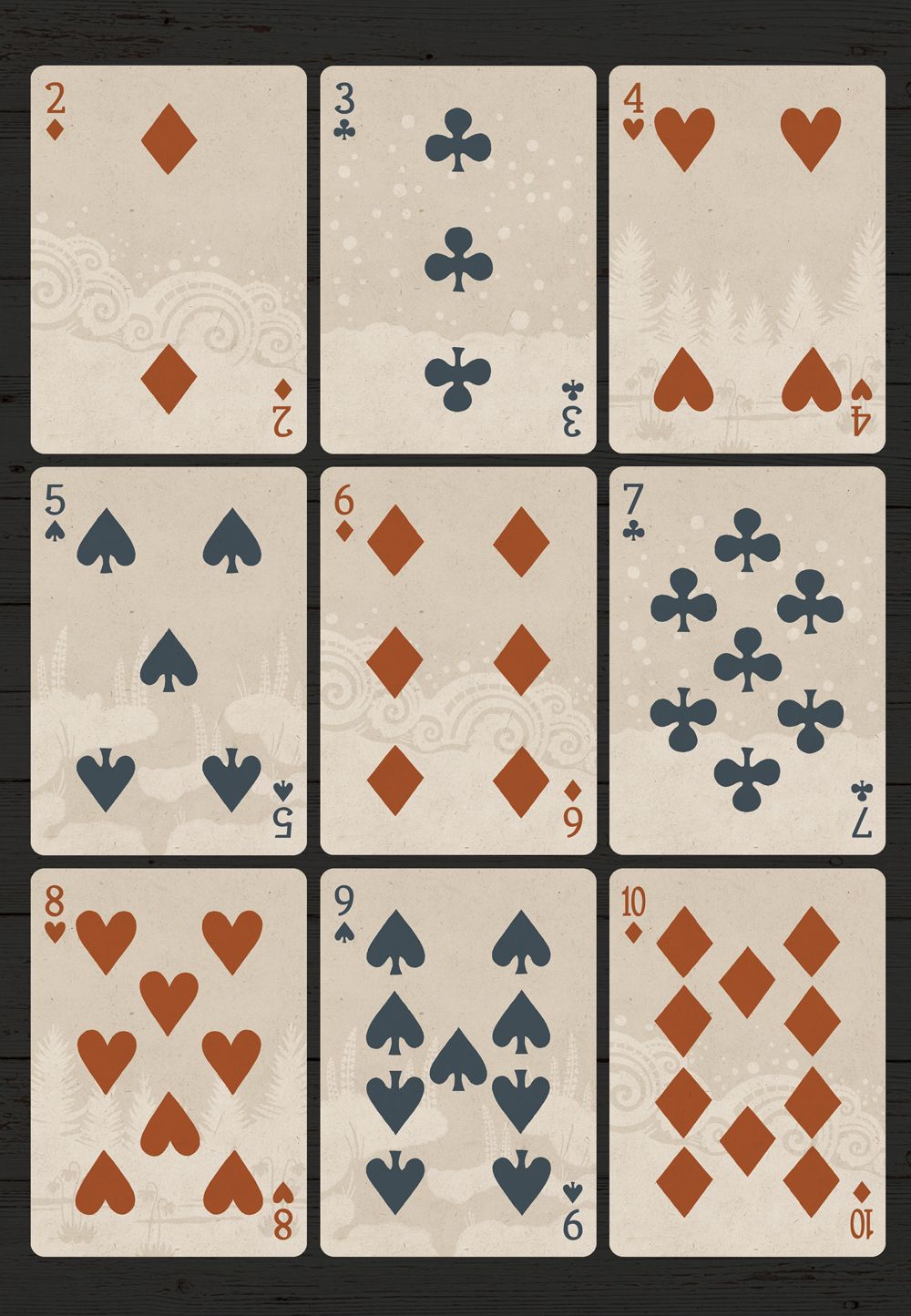 The jokers show the "mummers", curious characters that are part of the Christmas tradition of the region (probably carried by Irish immigrants) and who, with their heads covered and disguised, visit homes with their dances and jokes challenging the hosts to discover their identity, so they can be offered food and drink. The back is a symmetrical composition of one of the most famous plants in the region: the wild blueberry.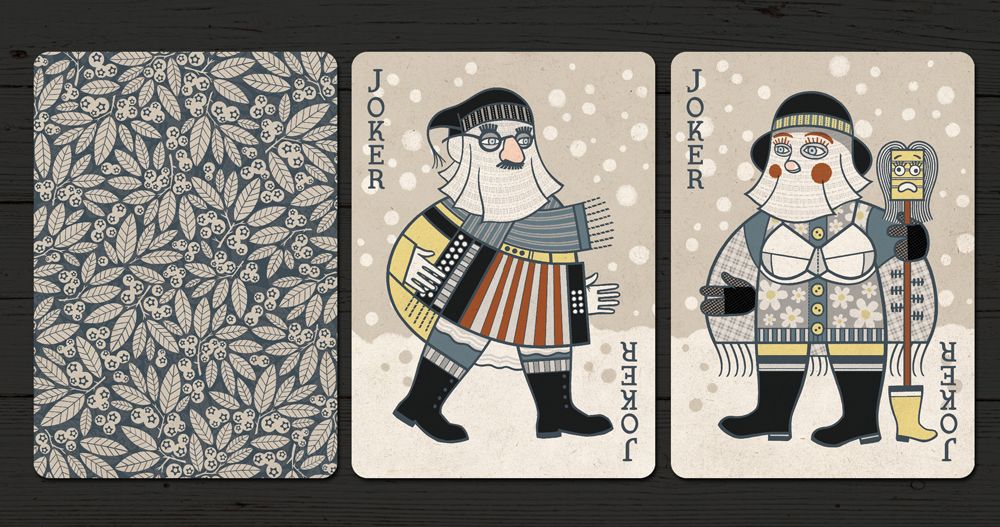 The tuck case is also based in the same blueberry patch themed design.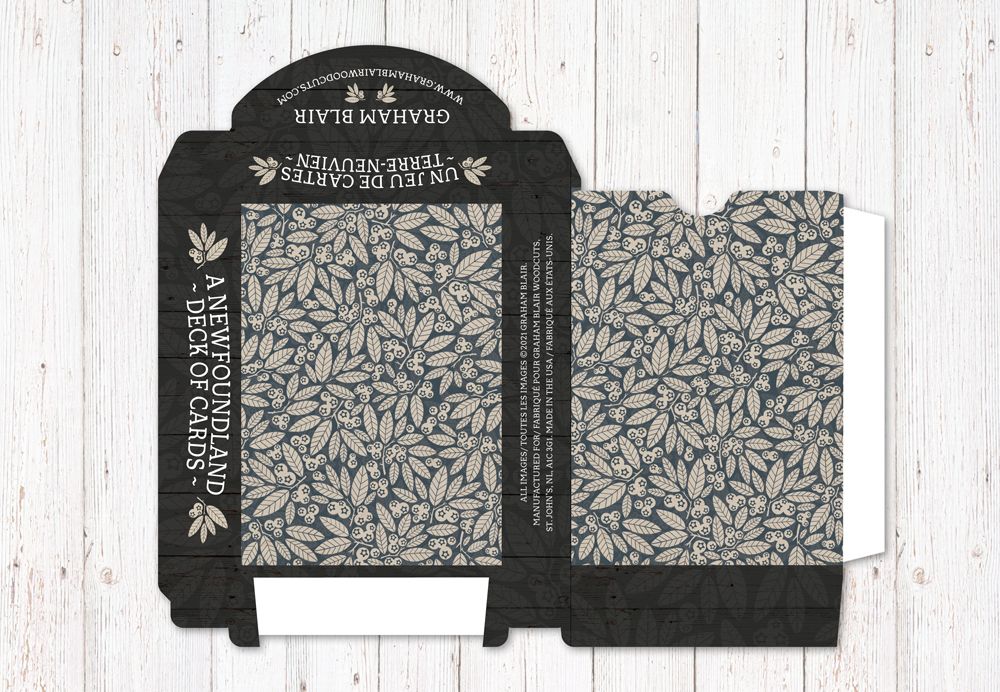 The deck will be printed by the USPCC in a limited edition so print quality is guaranteed.
The campaign has been a success so, if you want to get this piece of history and tradition, visit the project website and raise your pledge.
Good luck!
https://www.maxplayingcards.com/en/wp-content/uploads/2021/03/Newfoundland_banner.jpg
576
1024
Max
https://www.maxplayingcards.com/en/wp-content/uploads/2020/03/MPClogo-300x138.png
Max
2021-03-24 21:36:37
2021-03-24 21:36:58
A NEWFOUNDLAND deck. Tradition and folklore in charming playing cards