YUKON CORNELIUS AND THE MISFITS Playing Cards. A very animated Christmas
Stephen W. Brandt (Swabbed Decks) has captivated us for years with his animated decks. His fun and original productions have traveled the planet with references in the world of art and culture. His latest creation is YUKON CORNELIUS AND THE MISFITS.
Yukon Cornelius is a stop-motion character who appeared in a Christmas special in 1964 called "Rudolph the Red – Nosed Reindeer". Yukon accompanies Rudolph on his trip to the island of Misfit toys, sensitive characters who think that no child will want to play with them. In a frenetic adventure, misfits and Rudolph finally help Santa deliver the toys in time for Christmas.
The story of this television production has an interesting anecdote, the result of an clerical error. The person who registered this TV program mistakenly omitted the letter M in the year of registration (traditionally Roman numerals have been used for this), converting the copyright year 1964 (MCMLXIV) into 1164 (MCLXIV) and automatically going into the public domain (except Rudolph, which is based on a song still protected by copyright). This has allowed Stephen to use these characters in his new deck without infringing any intellectual property.
Like in previous productions, the cards not only show their protagonists, but also tell short stories through flip-book animations, that are present both on back and faces.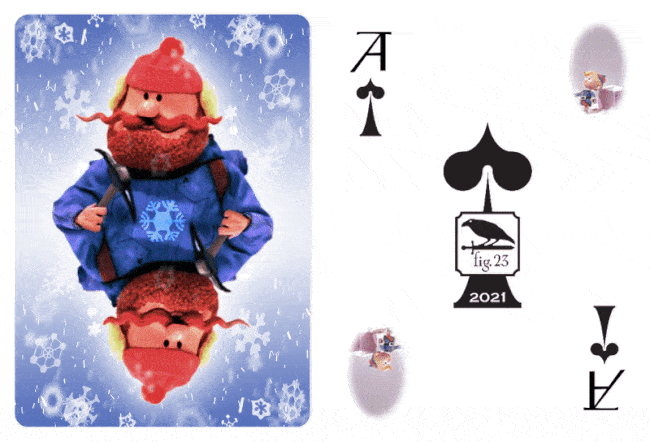 The court cards depict the characters in this story (except Rudolph) using for the numbered cards and indexes some fun pips created for a previous deck, Montana Mustache, which perfectly matches the theme thanks to its classic and light-hearted style.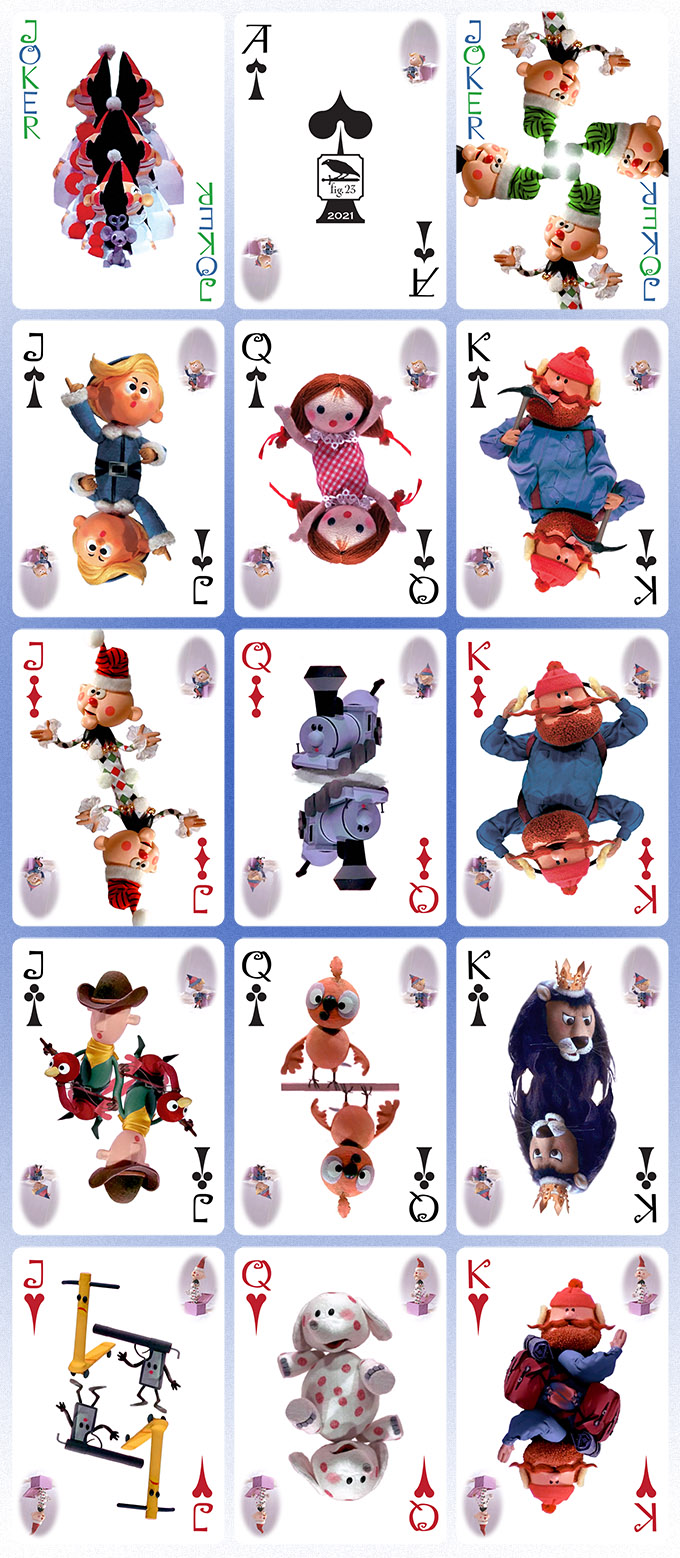 The campaign is really short, only one week long, to ensure backers can receive their rewards before Christmas (weather and mail services permitting).
1000 decks have been made by MPC in a limited print-run, with a tuck case made with 100% recycled paper.
If you like the story and the deck, hurry up and visit the project website to raise your pledge.
Merry Christmas!
https://www.maxplayingcards.com/en/wp-content/uploads/2021/11/Yukon_banner.jpg
873
1552
Max
https://www.maxplayingcards.com/en/wp-content/uploads/2020/03/MPClogo-300x138.png
Max
2021-11-23 13:53:26
2021-11-23 14:37:06
YUKON CORNELIUS AND THE MISFITS Playing Cards. A very animated Christmas