BARCLAY MOUNTAIN Playing Cards. An ambitious project to avoid being forgotten
Robert Tomlinson is an artist who has been in the world of playing cards for many years. One of his main goals has been to keep local history alive and he has printed thousands of decks with his seal on which he has paid tribute to historical places and events. His new project is one of his most ambitious yet: BARCLAY MOUNTAIN.
Barclay Mountain, the name of the company Robert founded in 2016, takes its name from a completely forgotten ghost town that was once prosperous thanks to its coal mining and lumber industries. It is precisely this oblivion to which many similar places are doomed, that Robert wants to combat with this campaign. For this, he has decided to create a complete range of products of natural origin or made with artisan techniques in local businesses. In this way, he intends to give a little boost to his own community through the creation of articles that allow giving life to those small industries that have lost their sustainability in the middle of a consumerist jungle.
This ambitious project thus proposes to change the future of a small local community to bring more jobs and opportunities and, for this, they have started with this campaign that offers a limited quantity of articles of high quality and design. These items will be produced by themselves or in collaboration with local businesses. In addition to all these products, they will print a deck of cards that pays tribute to those who one day turned their efforts into prosperity.
The court cards thus represent miners, lumberjacks, furriers, railwaymen and businessmen drawn from real photos with the own artist's style.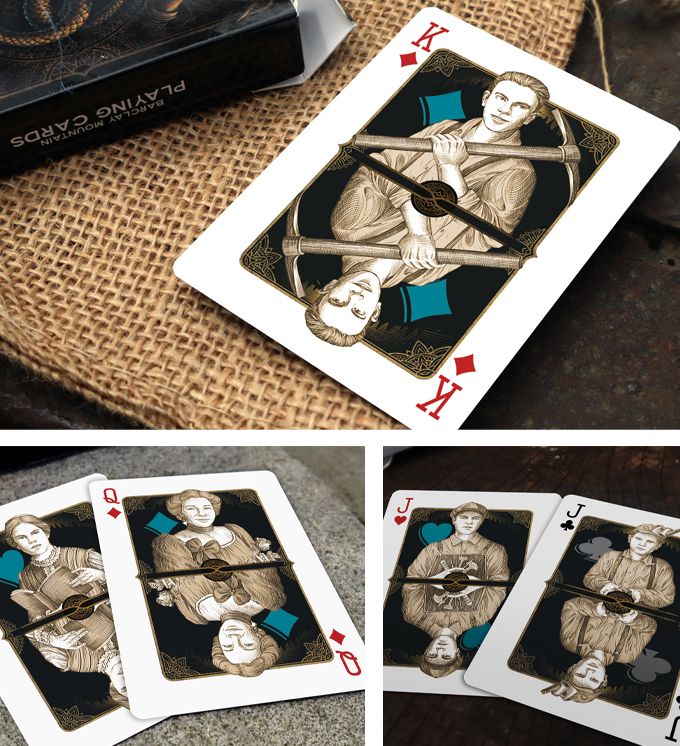 The profuse symbolism is also represented on the back, with two coiled serpents forming the symbol of infinity and elements from the industries like railways, mining or wood.
For the tuck case, and since the deck will be printed by the USPCC, the Bicycle brand has been chosen with an impressive image that serves as the logo of the entire campaign and its products, with a snake wrapped around two pickaxes. The reason for choosing the largest printer in the United States is to be able to offer high quality cards and perpetuating the name and spirit of Barclay Mountain in history, through a recognizable brand found in playing card collections all over the world.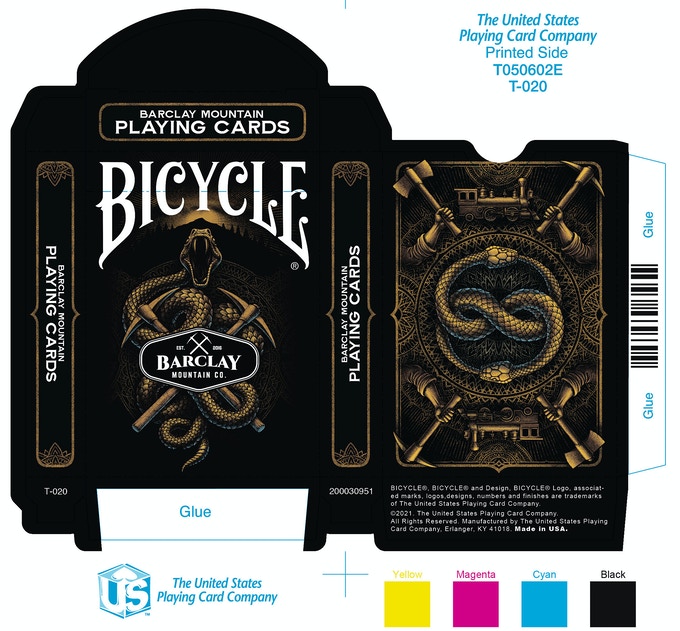 In addition to the deck, and not least, other interesting items are offered to support the campaign, such as a beautiful and robust mountain belt in high-quality leather or aromatic bars of handmade soap with 9 different fragrances.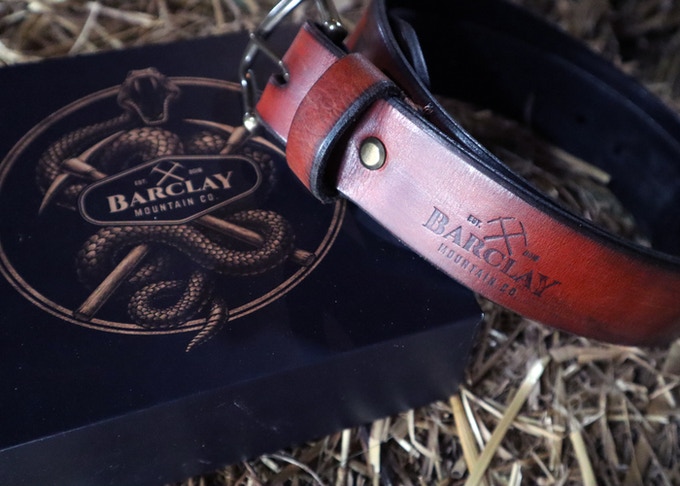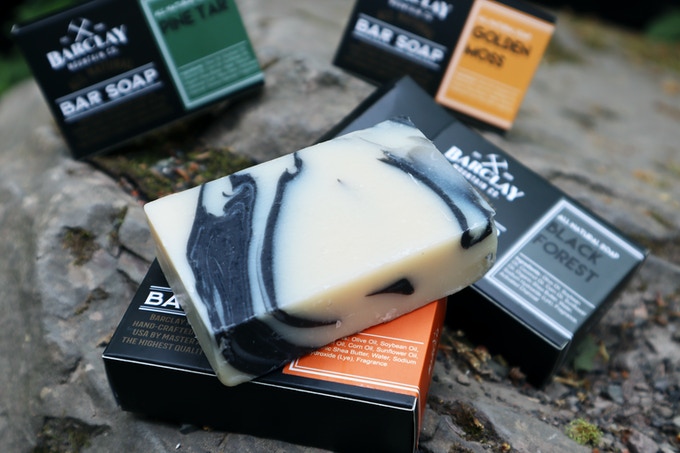 In addition, an unbranded version of the deck is offered as stretch goal.
It is a way to support a very noble cause in a desperate race against progress and to restore hope to those whose future is uncertain. If you want to be part of this adventure, visit the project website and raise your pledge.
Good luck!
https://www.maxplayingcards.com/en/wp-content/uploads/2021/05/BarclayMountain_banner.jpg
576
1024
Max
https://www.maxplayingcards.com/en/wp-content/uploads/2020/03/MPClogo-300x138.png
Max
2021-06-01 17:24:48
2021-06-01 17:24:48
BARCLAY MOUNTAIN Playing Cards. An ambitious project to avoid being forgotten