PIP BOX CLUB Playing Cards are three years old and still just as mysterious as ever
Being active year after year means that a company is in excellent health. If  PlayingCardsDecks.com turned 4 years ago a few weeks ago, Will Roya has recently celebrated the third year of one of his most interesting projects: THE PIP BOX CLUB.
Max Playing Cards witnessed its birth in May 2018 and three years later it goes on exciting card fans around the world.
Pip Box arises from the combination of several essential elements: quality, price and surprise. In this way, the members of this exclusive club receive a monthly mystery selection of 3 or 6 decks that promises not to disappoint them.
It is quite a challenge for Will Roya to select the decks from the Pip Box every month as he likes to guarantee their variety and value, as well as finding decks in sufficient quantities to meet the demand. The preparation of this mysterious package takes at least a full day as it entails some completely manual tasks involving several people, occasionally even the youngest members of the family.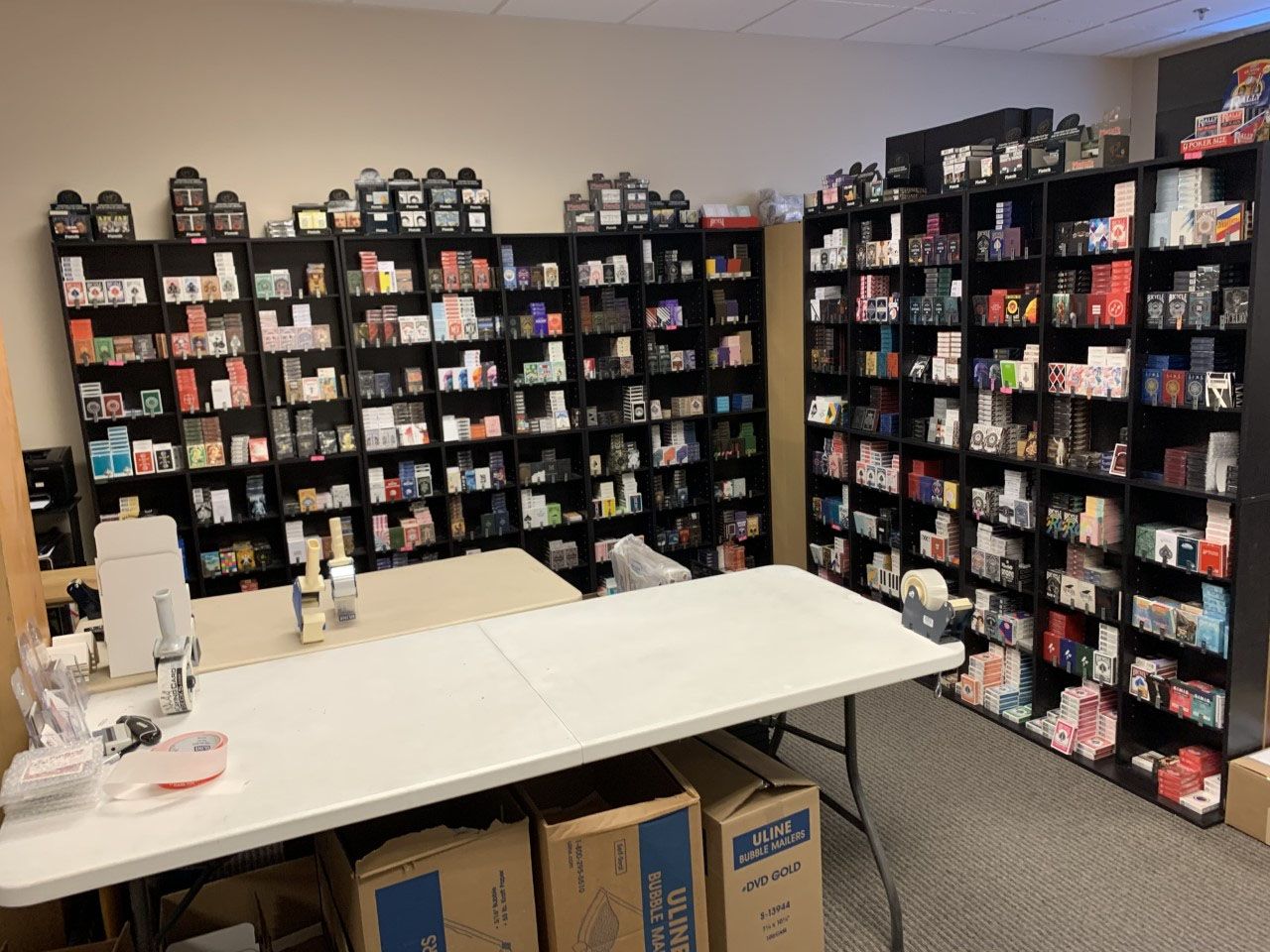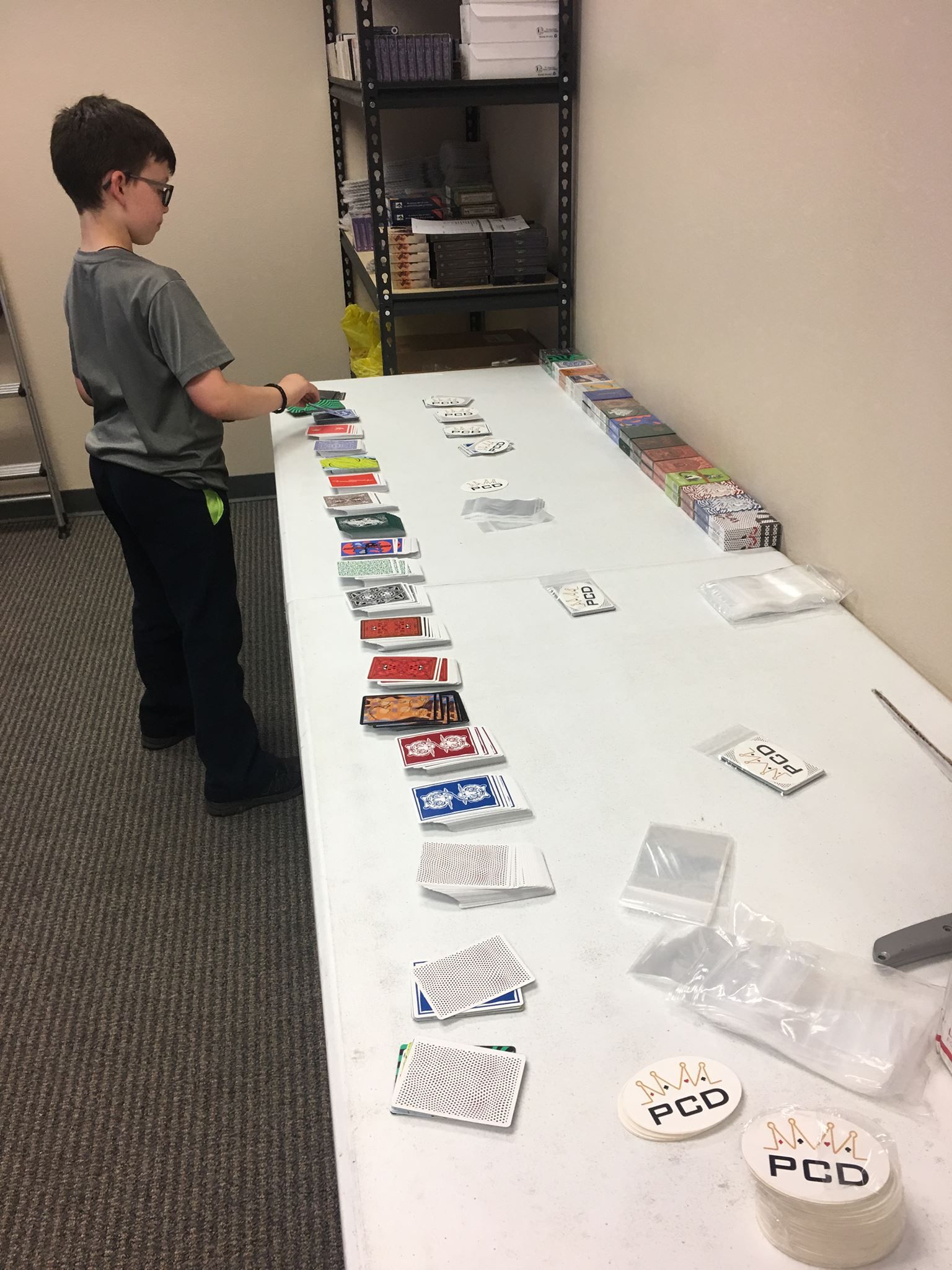 Shipping is guaranteed before the 10th of each month, a deadline that has always been met even at critical times while waiting for specific decks to be included in the box.
In addition to the mystery of the decks, club members love the sample cards (usually 20 from recent releases) included in the packs that allow them to create their own "Franken decks".
Although the content is a mystery, there are some important facts regarding what can be found inside:
All decks will be completely new and sealed
At least one deck will be a very recent release (no more than two months)
At least one deck will be a recent release (no more than one year)
A deck could be a blast from the past (more than one year old)
At least two of the decks will be printed by USPCC
At least one deck will be Bicycle branded
No recent PCD will be included to avoid unfair disadvantages to Kickstarter backers
The value of the three decks will be at least $30
This box has been a great success and has managed, month after month, to attract thousands of collectors and card fans. Next June, box number 38 will be sent and more than 200 packages leave the PlayingCardDecks.com warehouse each month to distribute a small dose of enthusiasm to their buyers.
In addition, club members share a private group on Facebook to comment on their purchases.
If you want to be part of this mysterious and fun proposal, visit the the Pip Box Club official page and get the size and regularity you prefer. There are two sizes, small with three decks and big with six (two of each excepting if they are double deck sets) and you can buy it once or subscribe for as long as you want according to your budget. By the way, a little bird told me that the June box will contain an unreleased Bicycle deck!
You can also take advantage of the last days of the spring sale with discounts of up to 50%.
Good luck!
https://www.maxplayingcards.com/en/wp-content/uploads/2021/05/PipBox3_banner.jpg
531
1000
Max
https://www.maxplayingcards.com/en/wp-content/uploads/2020/03/MPClogo-300x138.png
Max
2021-05-26 21:21:09
2021-05-26 21:21:09
PIP BOX CLUB Playing Cards are three years old and still just as mysterious as ever