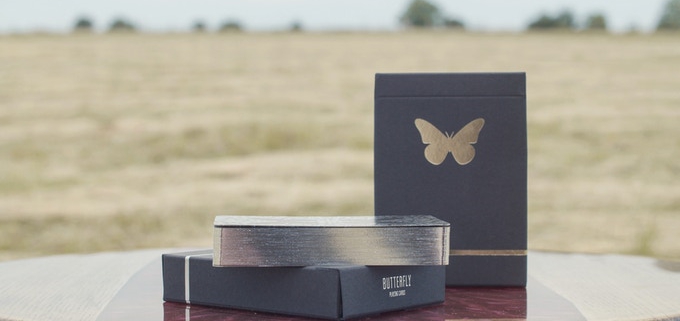 BUTTERFLY BLACK Playing Cards. The most beautiful insect now with metallic shine
No amateur or professional can doubt that Ondrej Psenicka is one of the most promising and successful card magicians on the international stage. His career and his charming performance has allowed him to go really far. But talking about Ondrej is also talking about Butterfly, the deck which revolutionized in 2016 the concept of card marking. Now, after 3 years and a production of almost 35,000 decks in several editions, he has just launched the new series of BUTTERFLY BLACK Playing Cards.
In some way, Butterfly cards meant the takeoff of Carta Mundi as a real alternative to the printing companies manufacturing quality cards until then (mainly USPCC and Legends). Despite many years in the world of card production, it was with Butterfly when Carta Mundi were able to test their strict quality controls capable of guaranteeing the most precise cuts in the market (with a tolerance under half a millimeter), essential for the production of these cards.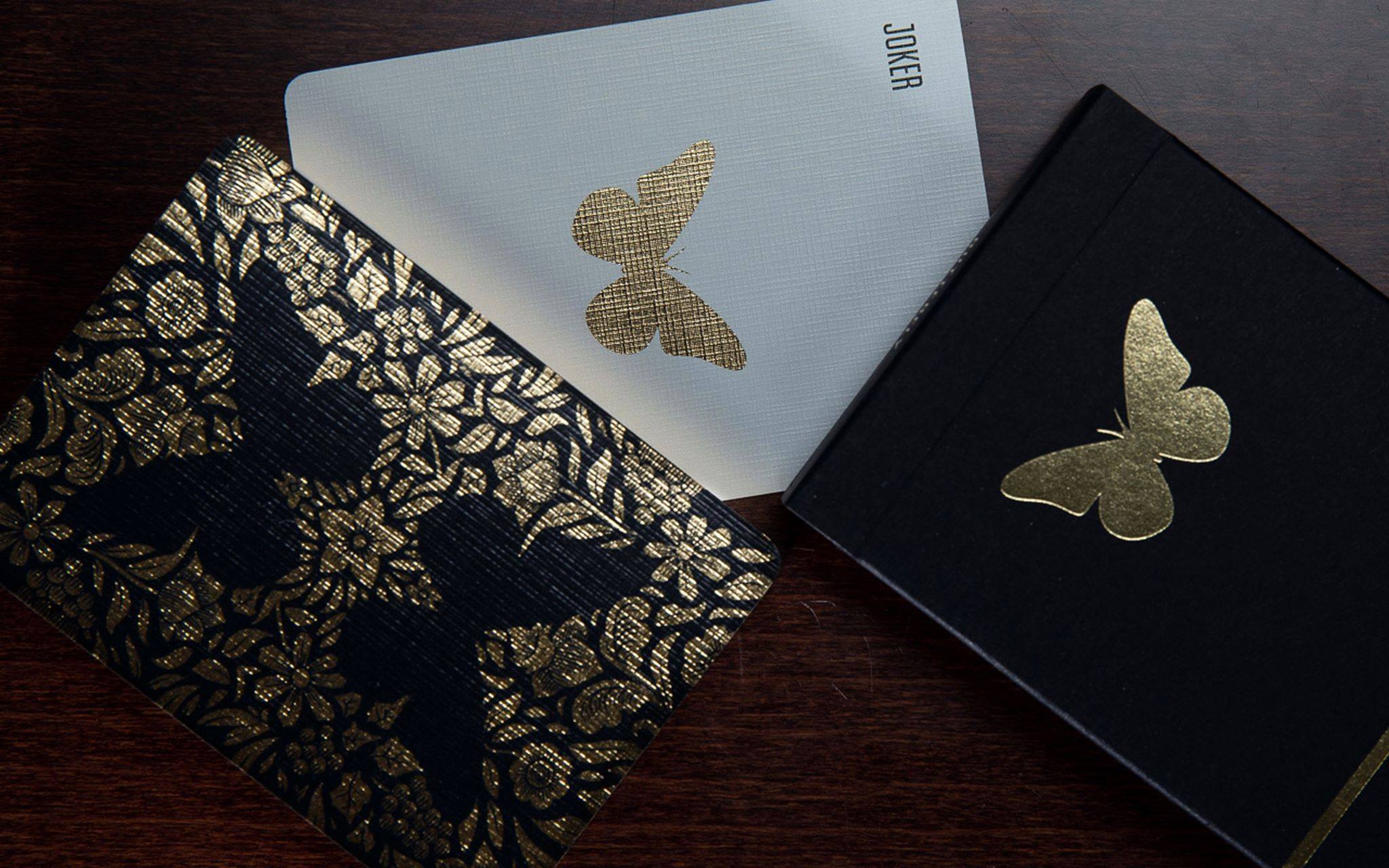 For this campaign two editions have been created in black/gols and black/silver. The new Butterfly is based on the original designs by Stefan Eriksson with a much more luxurious and exclusive new look. To do this, a cold metal foil technology has been used for faces and backs as well as gilded edges. The deck will be bright (literally).
One of the aspects that woke up the creator's concerns was if these metallic finishes would compromise the correct handling of the cards. To make sure, in addition to working closely with Carta Mundi, Ondrej ordered 500 prototypes of each color, gilding only 250 of each. The result of the gilded ones was so good (including the faros) that Ondrej decided all decks in the final production would be gilded. In fact, analyzing the use of cards in magic effects, apart from having a great handling, they also offered some advantages regarding the marking system, since the metallic reflections make the marks even more unnoticeable for the spectator.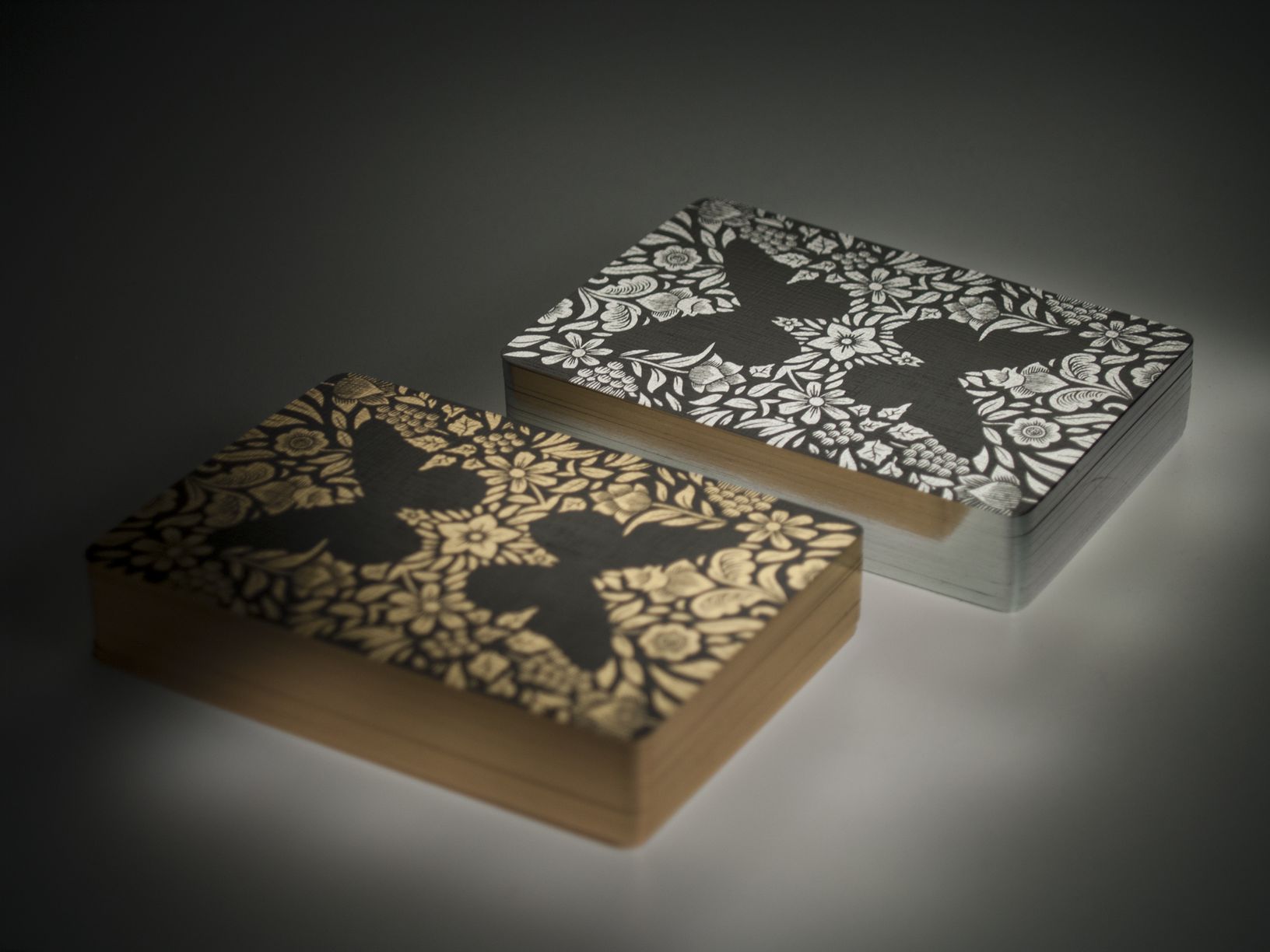 Any backer can choose (at the end of the campaign) between marked or unmarked decks. Their elegance and distinction will make these cards an object of desire in any poker night (remember, if you are going to use them to play with friends, do not buy the marked one ;) ).
All the cards will be printed by Carta Mundi in a limited edition (this time there will be no reprints) and the highest pledge tiers will be able to get one (or more) of the few prototypes from the creator's personal reserve.
Do not hesitate, open your wings and grab these new creatures by visiting the project website and raising your pledge. And please, do not miss the campaign video. It is epic!
Good luck!
https://www.maxplayingcards.com/en/wp-content/uploads/2019/07/ButterflyBlack_banner.jpg
383
680
Max
https://www.maxplayingcards.com/en/wp-content/uploads/2020/03/MPClogo-300x138.png
Max
2019-07-03 00:02:00
2019-07-03 00:02:00
BUTTERFLY BLACK Playing Cards. The most beautiful insect now with metallic shine