CARIBBEAN WIND Playing Cards. Board them!
The difference between a pirate and a corsair is not trivial. Although both are fearsome sailors who attack and loot other ships, the corsairs do it with a permit granted by a government (the Letter of marque) while the pirates do it just for pure personal enrichment. William Kidd was tried and executed as a pirate although some historians claim that he was a corsair of William II of England. Be that as it may, the adventures of Captain Kidd across the Indian Ocean have become a legend and this time they have also served as inspiration for a new deck of cards: CARIBBEAN WIND.
SVI Group has already offered us three campaigns full of adventure, history and excitement and now they come back to the crowdfunding stage with two decks that go through the golden age of piracy. Keeping the structure of a traditional deck, the faces have been decorated with elaborate but very subtle backgrounds on which we find beautifully illustrated characters. Handmade drawings have been digitally treated to achieve realistic and expressive portraits in each and every one of the court cards. An almost monochromatic scheme highlights the elegance of the designs and makes this deck suitable for any use: magic, manipulation, playing and, of course, collecting.
This is another careful edition elaborated with details and inspired by real historical figures. Two completely different decks have been created. The Pirates Edition gathers experienced men and women devoted to piracy and plundering. With their clothes in red tones, each one is accompanied by his/her name which allows to go deeper in the history. Jokers show a pirate with his booty and a skull and swords emblem.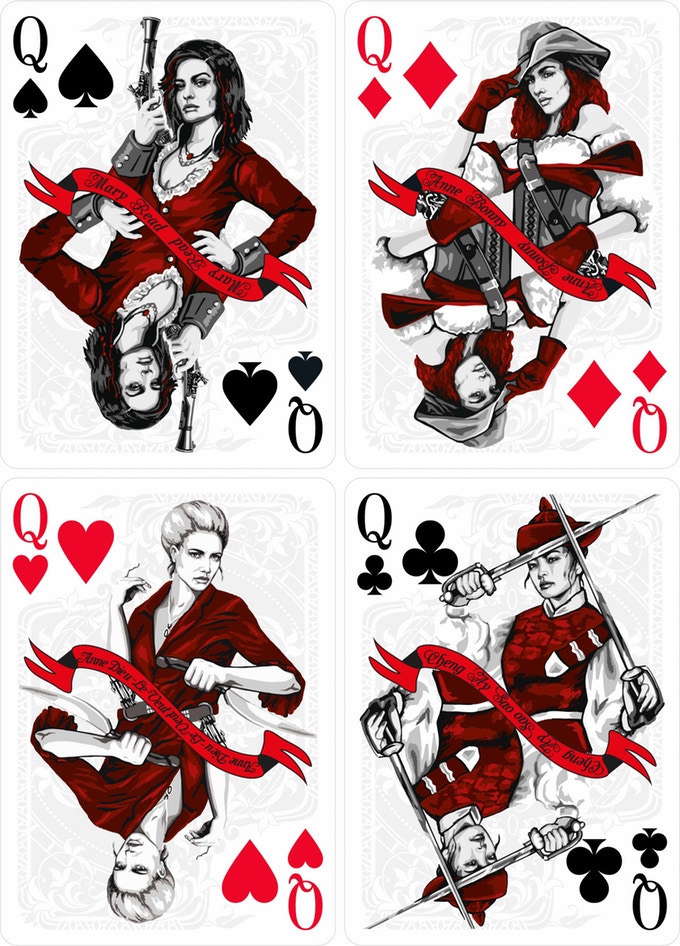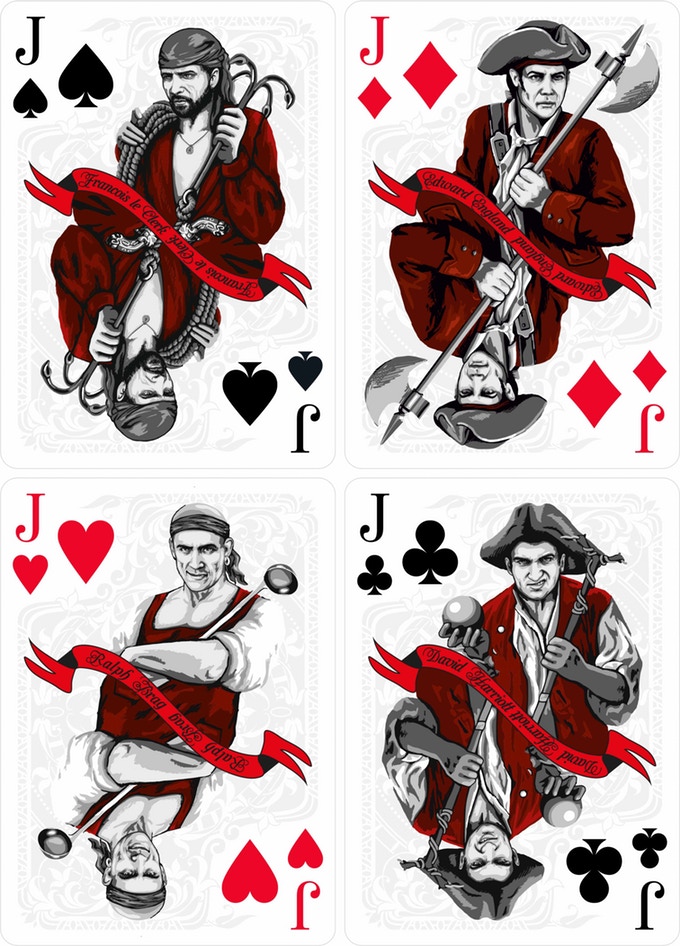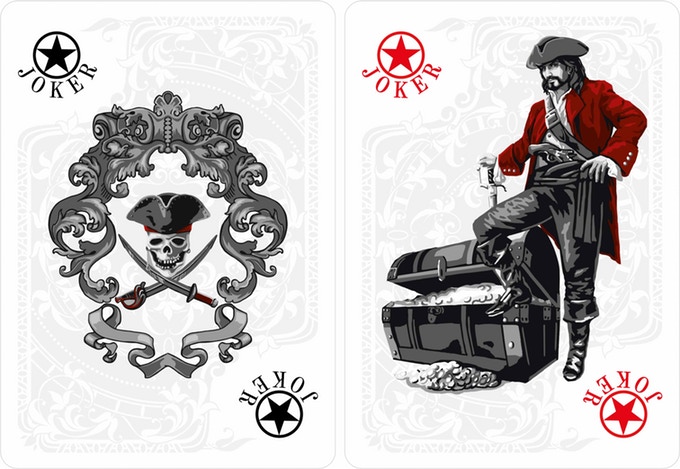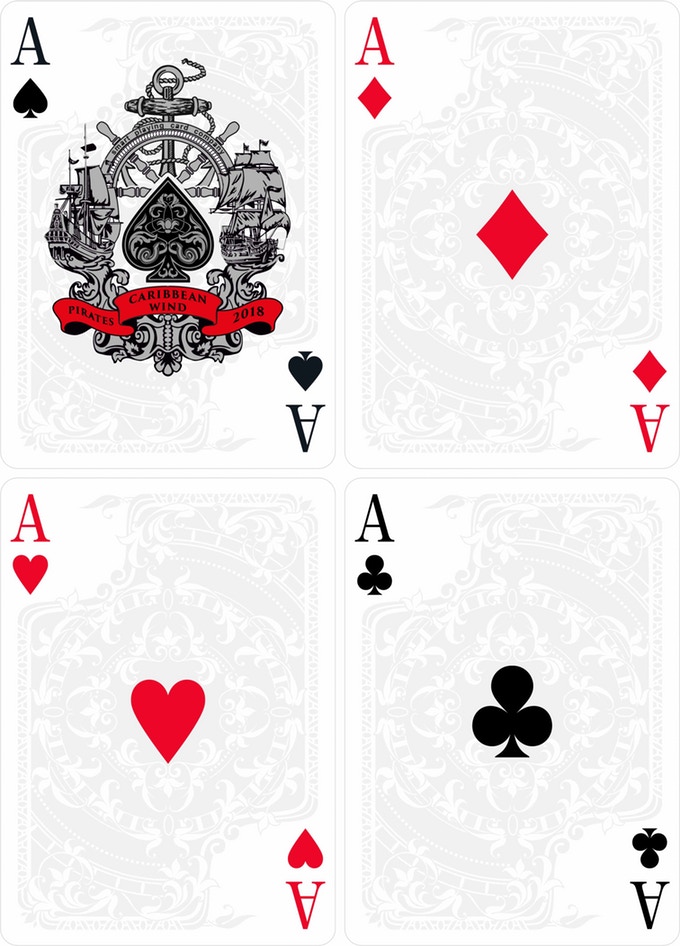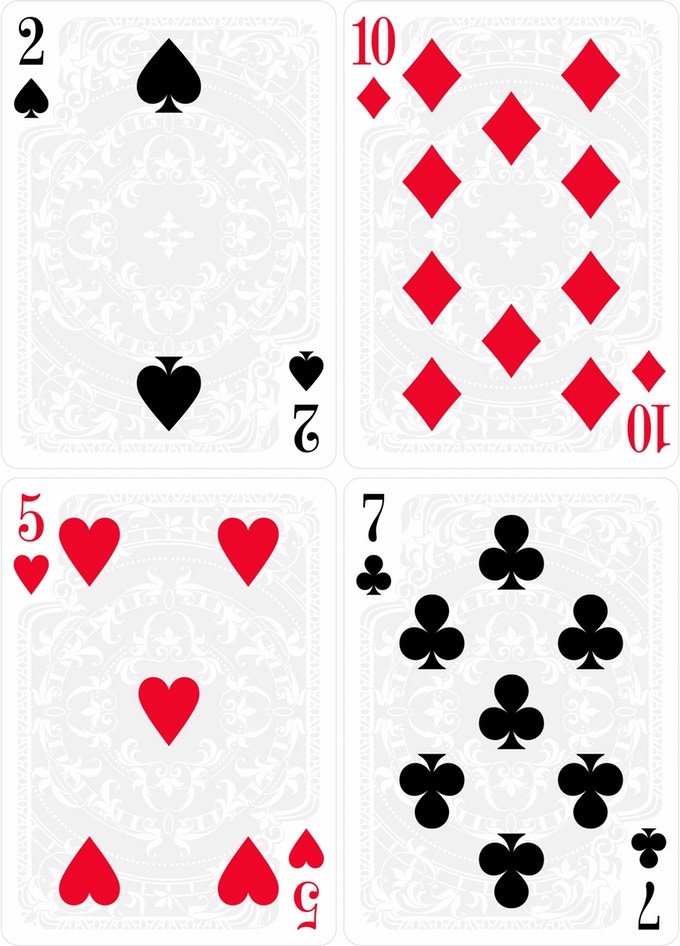 The Royal Charter Edition is formed by illustrious ladies and gentlemen related to the government and military linked to the navy in constant struggle against naval piracy. Blue dresses show the elegance of the nobility of the XVII-XVIII centuries. Jokers depict a coat of arms and a soldier with a cannon.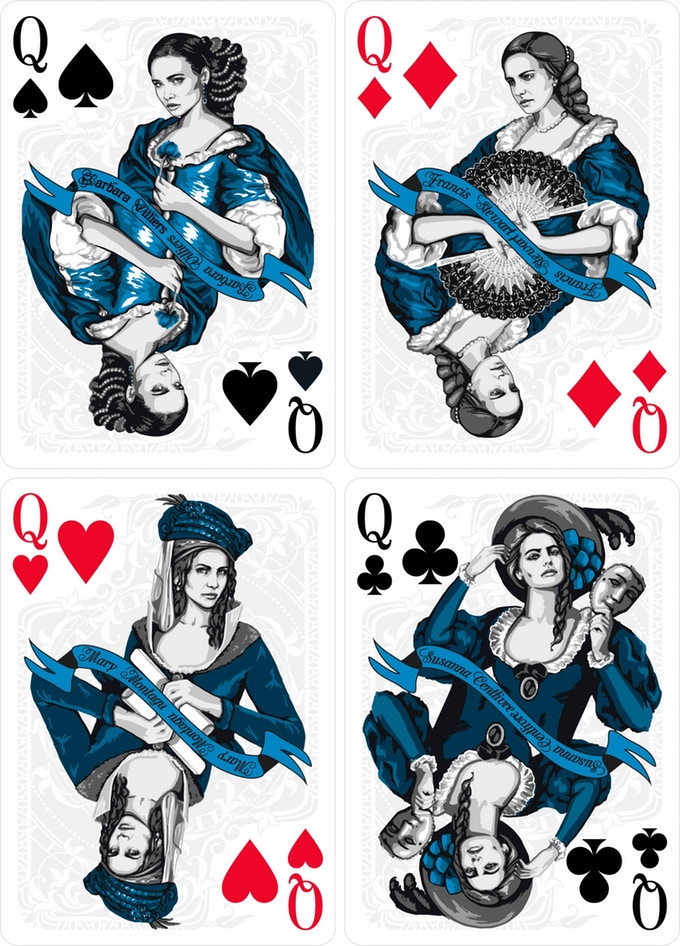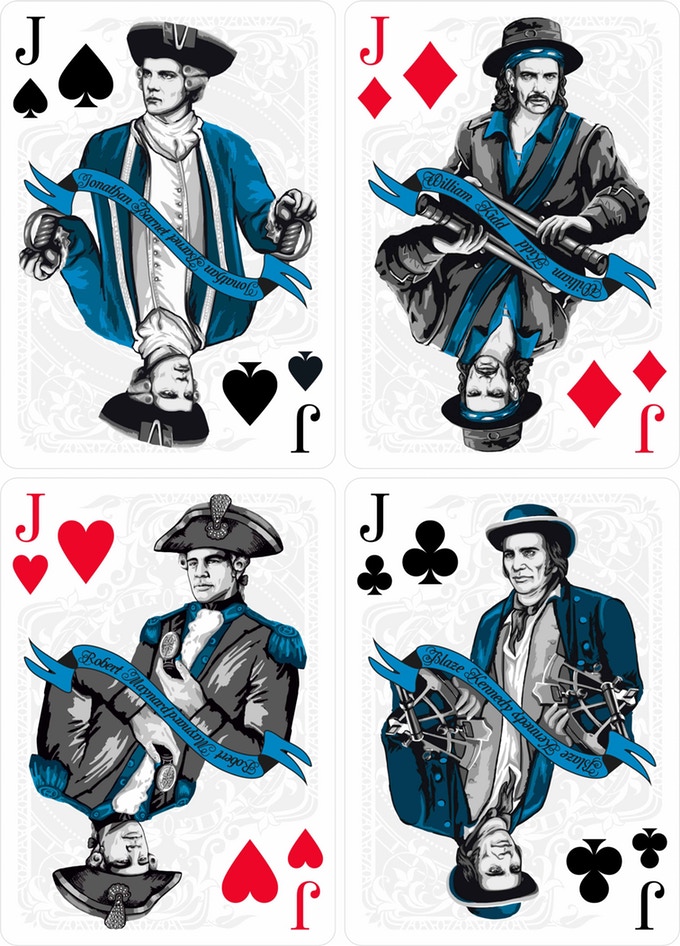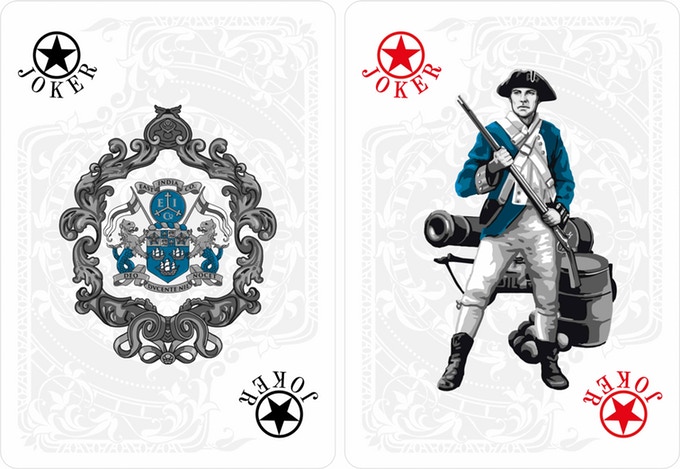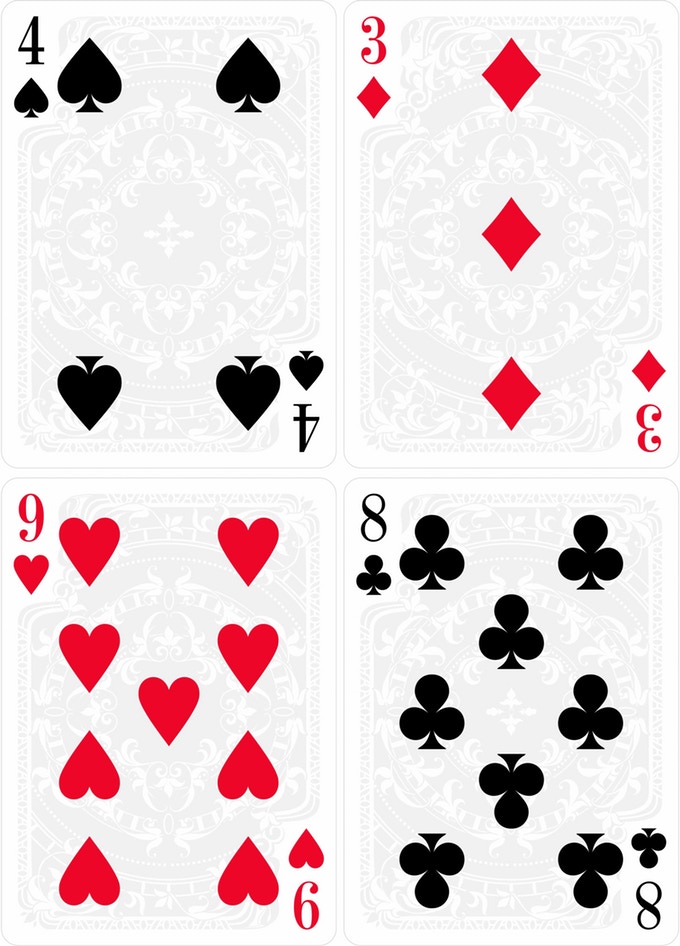 The backs have been profusely decorated and will be printed with pantone inks with metallic shades in red and blue.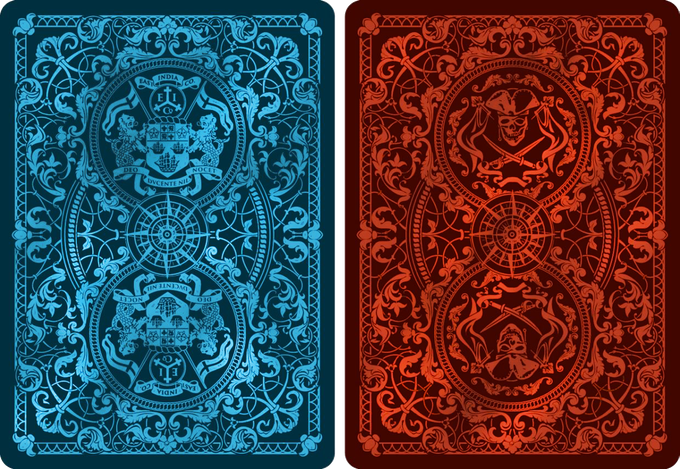 As in the previous campaigns, the tuck cases will be created with deep embossing and silver and gold foils, closed with a numbered seal.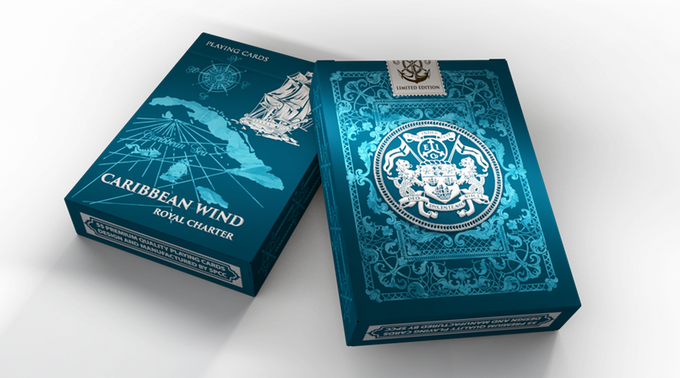 In addition, as a stretch goal, a third deck has been created, the Premium Edition, which will use a thicker paper and a special tuck case with embossing and gold and silver foil. The artwork and will combine the court cards of both decks in a large index poker scheme. If the goal is reached, each backer will receive one of these decks completely free of charge.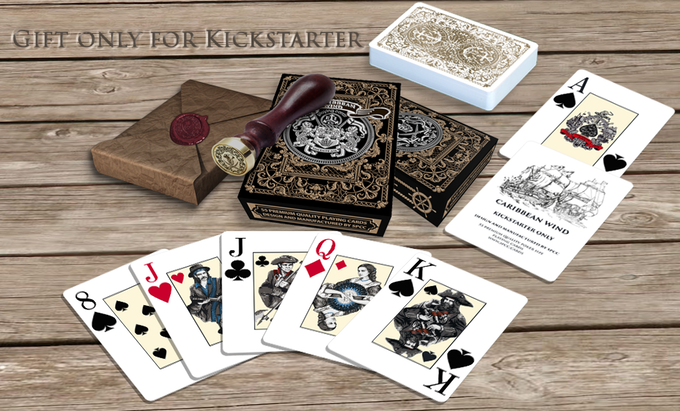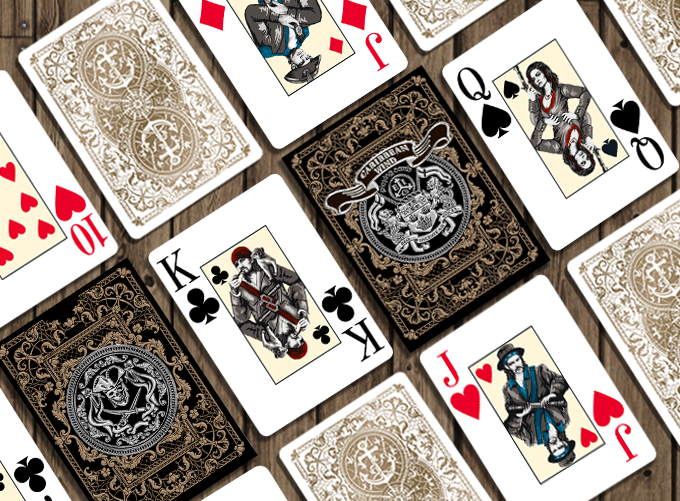 The printing will be developed by Smart Playing Cards Company (SPCC), the same that produced SVI's previous decks.
An interesting campaign that also offers add-ons such as collector cases, coins and a booklet that tells the story of all the characters. If you like it, visit the project website and raise your pledge.
Good luck!
https://www.maxplayingcards.com/en/wp-content/uploads/2018/08/CaribbeanWind_banner.jpg
576
1024
Max
https://www.maxplayingcards.com/en/wp-content/uploads/2020/03/MPClogo-300x138.png
Max
2018-08-14 17:58:37
2018-08-14 17:58:37
CARIBBEAN WIND Playing Cards. Board them!