RIDER BACK METAL DECK BLUE Edition Playing Cards. ONE week to launch
The BICYCLE METAL RIDER BACK deck opened the TEXTURE SERIES that I created from my deep passion for playing cards. It was not an award-winning deck nor received the support of professional media or magic and marketing gurus, but the campaign exceeded all my expectations, with more than 1000 backers and more than 5000 decks printed.
More than two years later, it is virtually impossible to get the Metal Rider Back. It is completely sold out everywhere and only some sellers in the secondary market have them at fairly high prices. The demand has been constant and I have received many requests asking for a reprint.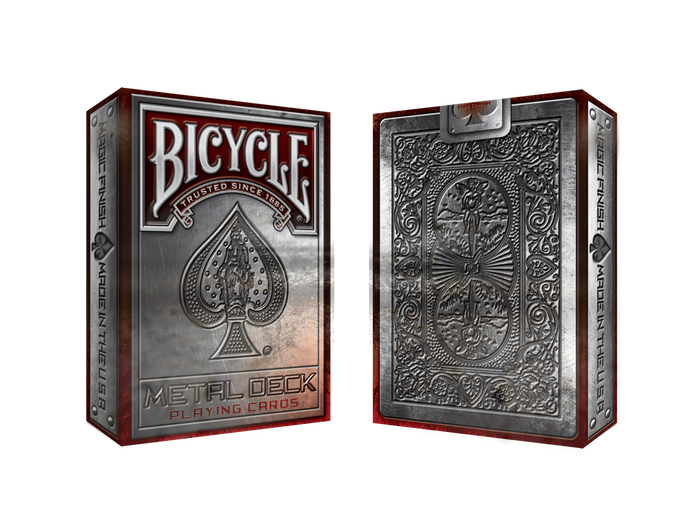 I contacted Collectable Playing Cards a while ago for a second print run and, to my surprise, they told me that it was not possible. Although my motto was always: "No magician, collector or cardist in the world without the metal deck", CPC considered that being a numbered deck, it could not be reprinted. It was a difficult and confusing time for me, and although I was sure that doing a second edition with another unnumbered seal would not have been a problem, I did not want to hurt CPC's reputation and decided to create a second edition with some modifications.
At the first moment I thought of USPCC's then-emerging MetalLux technology, but being unable to print on the metal foiled surface, it was impossible to create a back with the engraved texture of the original deck. The metallic inks would not help too much since they would be practically imperceptible so I thought that, given the color scheme of the court cards, creating a blue edition would keep the limited character of the original and, at the same time, it would give new backers the opportunity to have a cool deck.
Thus, I gave the ace of spades, the back and the tuck case a new blue color and I have been working along last months making some tweaks in the color of the court cards to get a slightly deeper blue, nearer to the original files I sent to USPCC (the Metal deck was printed with a slightly paler blue colors).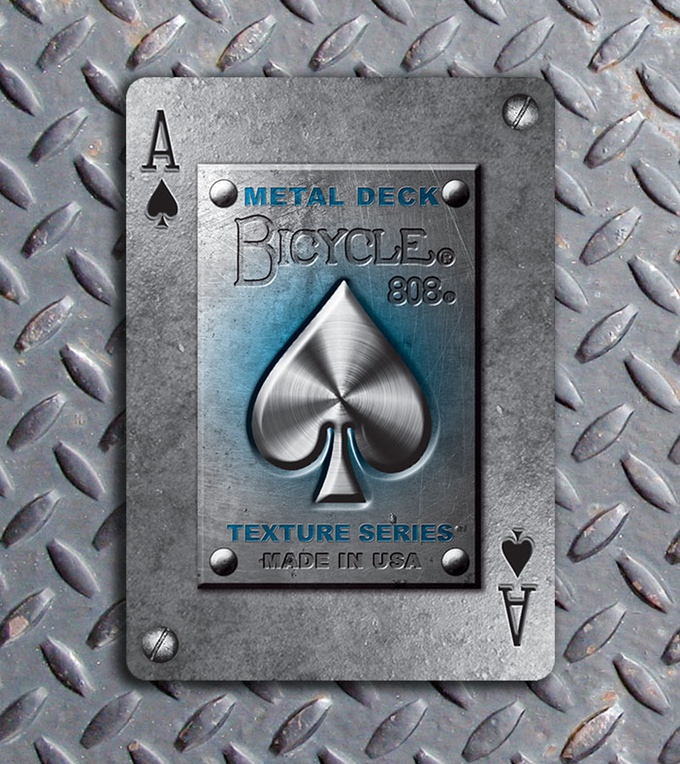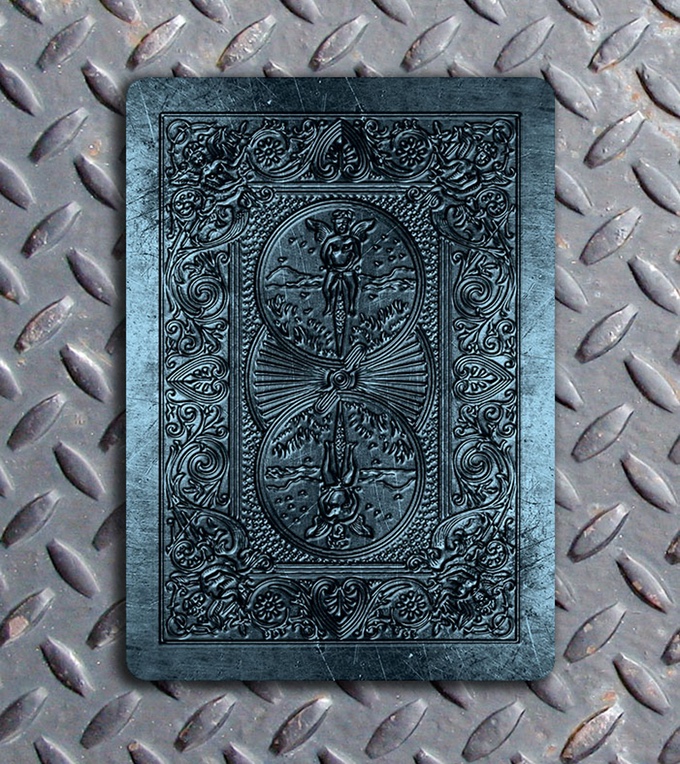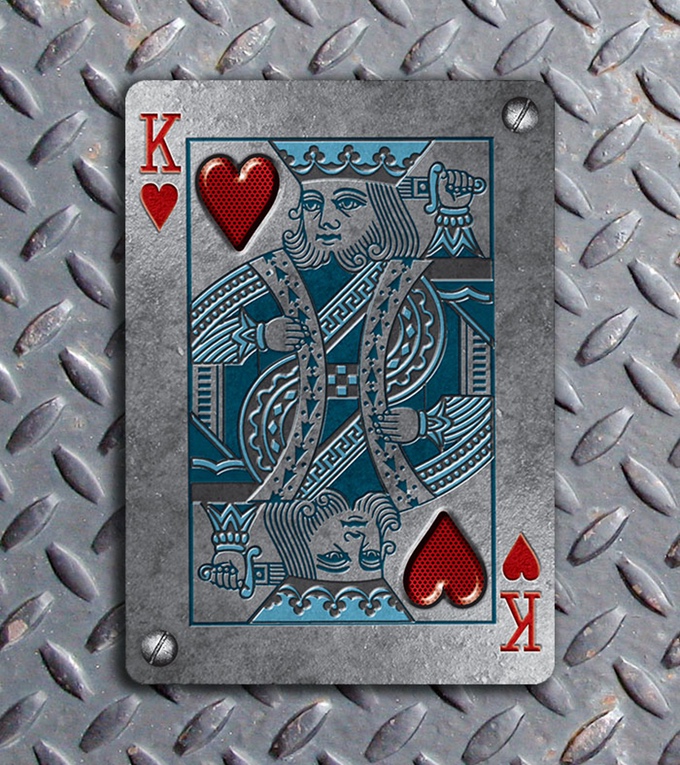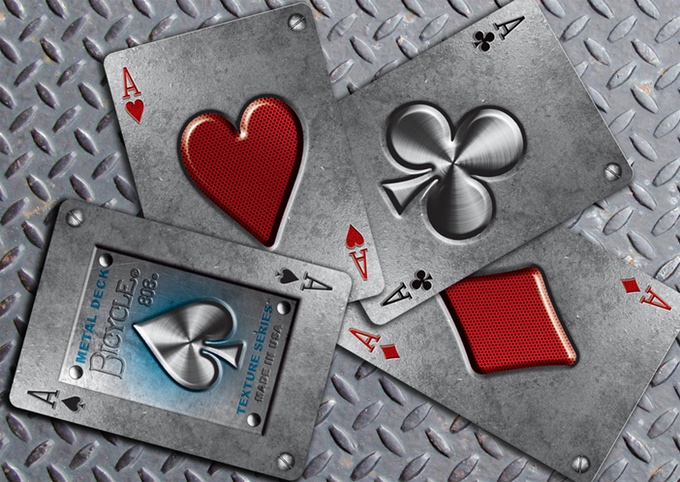 As an unlimited deck, the seal won't be numbered. That will also allow future reprints.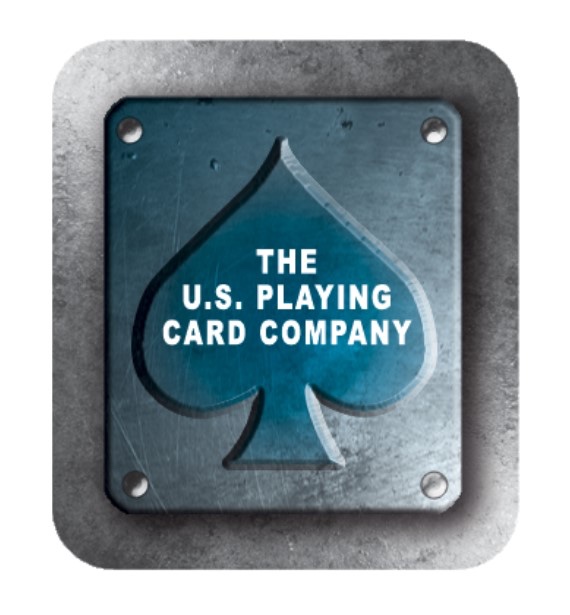 There will be other amazing features in the deck I will reveal later
In ONE WEEK, the new Rider Back Metal Deck BLUE Edition will be launched through Kickstarter and I hope and wish that all those who backed the original project and all those who couldn't back it, show their support in the project and make this campaign simply amazing.
Recuerda inscribirte al boletín (arriba a la derecha en esta página) para estar al tanto de las novedades.
Don't forget to subscribe to the newsletter (up right in this page) so you will be updated.
See you in a week!
https://www.maxplayingcards.com/en/wp-content/uploads/2017/05/MetalDeckBlue_banner.jpg
600
800
Max
https://www.maxplayingcards.com/en/wp-content/uploads/2020/03/MPClogo-300x138.png
Max
2017-05-15 22:34:16
2017-05-15 22:34:16
RIDER BACK METAL DECK BLUE Edition Playing Cards. ONE week to launch