RAVN Playing Cards. The balanced harmony between design and magic
There are many magicians who would like to have their own deck design and many designers with clumsy hands who dream of becoming magicians (I know one quite clumsy, by the way) but what is not easy is to find a professional magician with professional designer skills. In fact, it is not necessary. Why not form an artistic couple to create a deck that will inspire both? That's what happened to the the RAVN deck.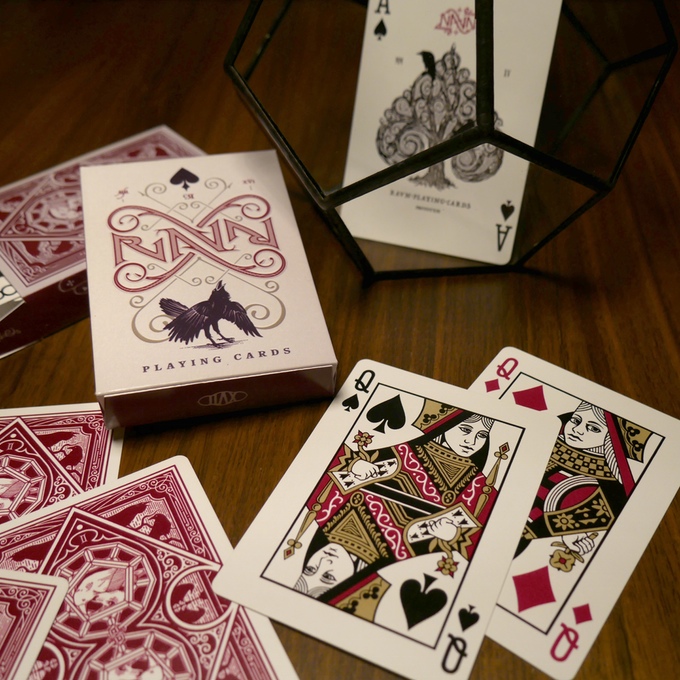 Caroline Ravn is a professional magician based in Sweden who wanted to have their own deck of cards and spoke with one of the most amazing designers of cards, Lorenzo Gaggiotti (Stockholm17), and both worked together to create the RAVN cards.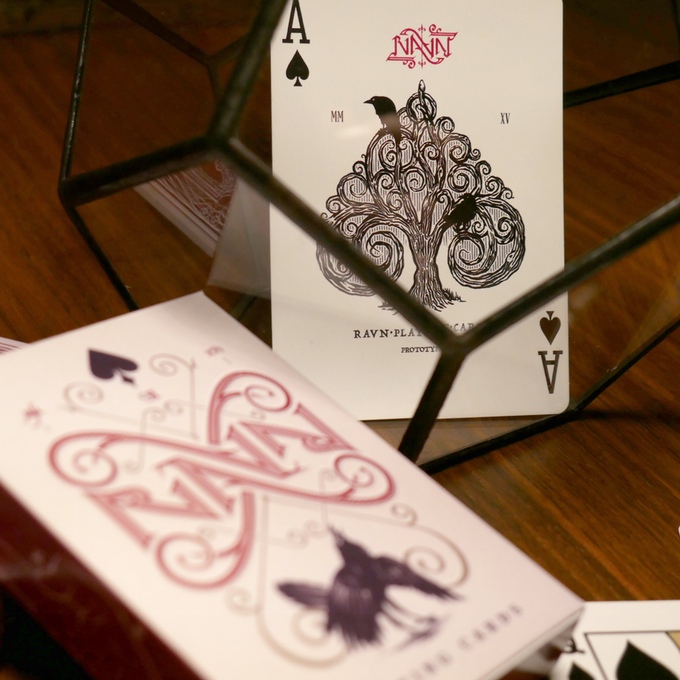 I have been able to talk to Caroline, a charming girl by the way, and this is what she has told me about the story behind her magic and the deck:
When I was a kid I loved magic and my grandfather was somewhat of a magic teacher for me from age 3. So my interest for magic started very early. I grew up in Sweden with separated parents so I travelled a lot. During the car drives I used to play with cards all the time. Both practicing card tricks and playing games by my self.

I stopped doing magic when I was about 8 years old and 15 years later, in december 2013, I met Tom Stone who became my mentor. For two months I practiced and then I quit my job to follow my childhood dream. I wanted to be a master magician! One year later, spring 2015, I was awarded *Most Inspiring Person of the Year" in my area. That same weekend I won Parlor in the Swedish Nationals of Magic. But it had nothing to do with cards.

During the summer of 2015 I contacted Stockholm17 and told Lorenzo that I loved his work and that I wanted my own deck. After a while we started to work on the project and it's been crazy fun! The design has to be perfectly balanced in colour and the faces not too modified for me to be able to work with them during gigs. So the deck is semi-custom and will, if the Kickstarter campaign is successful, come in two colours; crimson red and petrol green.

It's been an amazing journey and I'm loving every moment of it. The Kickstarter is up and after only 3 hours we were founded to 50%. That's amazing! The support, love, shares and likes means a lot so I want to take the chance to say thank you to everyone who's been part of it so far – and welcome to everyone who's just jumping onboard.
Thank you for helping a young ginger girl's dreams come true.
It is undeniable that the hands of Lorenzo are on these cards. Despite being a deck with a very traditional style, what is really appreciated by magicians for their classic effects, it has a very elegant look and the court cards have been redrawn with new faces and expressions adding also come extra magic: joker revelation, double back and double queen gaff cards.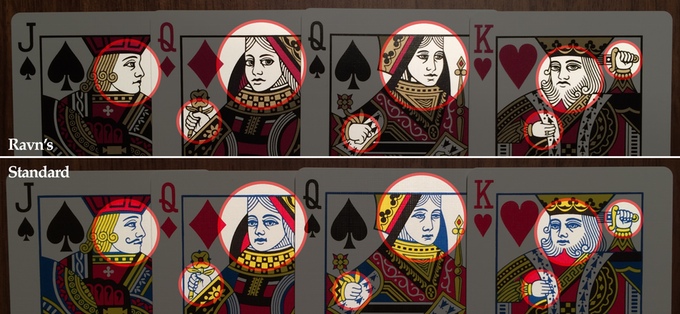 Two different backs have been designed, in red and green (that will be a stretch goal) and a beautiful embossed tuck case on "natural pearl" stock. The deck will be printed by the USPCC.
If you would like to incorporate this deck to your collection, your flourishes or your magical routines, visit the project website and raise your pledge.
Good luck!
https://www.maxplayingcards.com/en/wp-content/uploads/2016/03/RAVN_banner.jpg
768
1024
Max
https://www.maxplayingcards.com/en/wp-content/uploads/2020/03/MPClogo-300x138.png
Max
2016-03-04 01:48:29
2016-03-04 01:48:29
RAVN Playing Cards. The balanced harmony between design and magic