Relaunch of Bicycle Legacy Playing Cards. Taste of the tradition in a modern design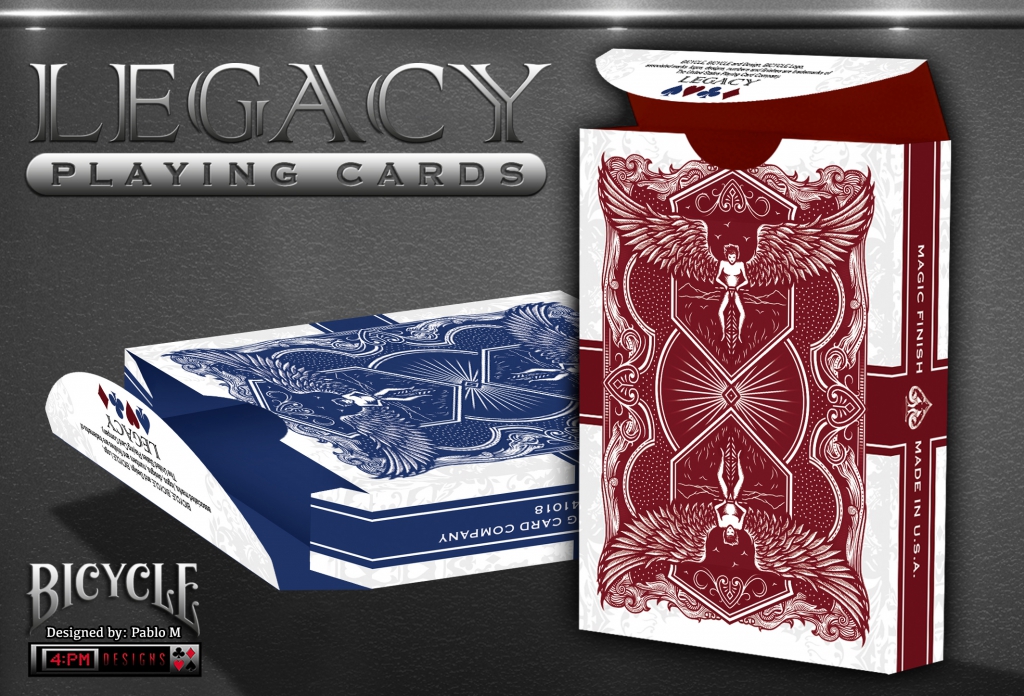 After canceling the former Legacy project in order to better define the funding scenario, and more than half a year after their last amazing project, 4PM Designs, creators of cool Bicycle decks  The Grid 2.0, The Grid and Mythos: Necronomicon, relaunch the Bicycle Legacy decks.
For Bicycle playing cards collectors, this deck has a very familiar feeling and something completely new at the same time. That's what the creator wanted to make people feel and he has obviously got it.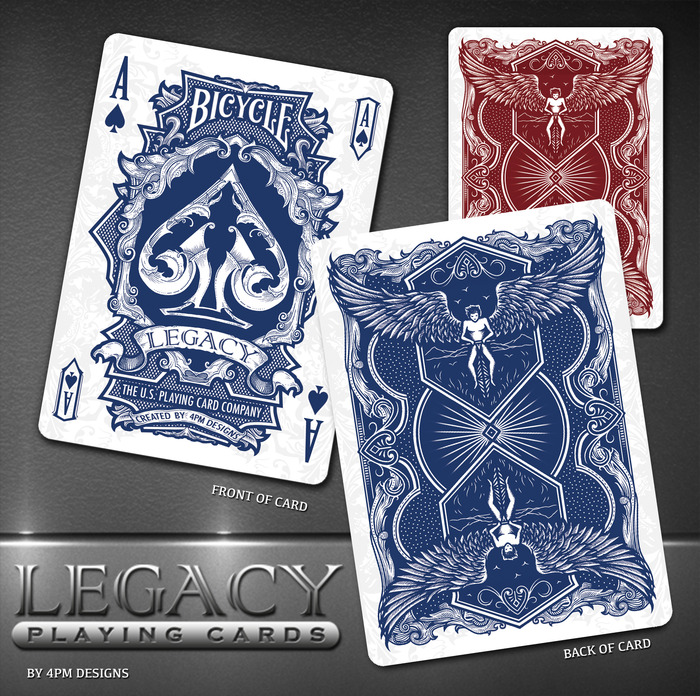 Pablo M., the man behind  4PM Designs, has been very kind and has given me his own vision of the campaign:
"The LEGACY series is something of a passion project for me. When I first got into card design I wanted to do something cool, something fresh. Using color combinations and themes I didn't really see anywhere, which lead me to THE GRID. However, my favorite playing cards were always classic designs. In the beginning I knew I had to bring something new to the table that can hopefully give me an opportunity to make a more personal design down the road. In this time of over used themes I felt the time was right. It's a different approach then we're used to because we've usually began the design process by keeping a specific theme in mind. This design would be different because instead of feeding off the popular themes, we would eventually approach a vintage one.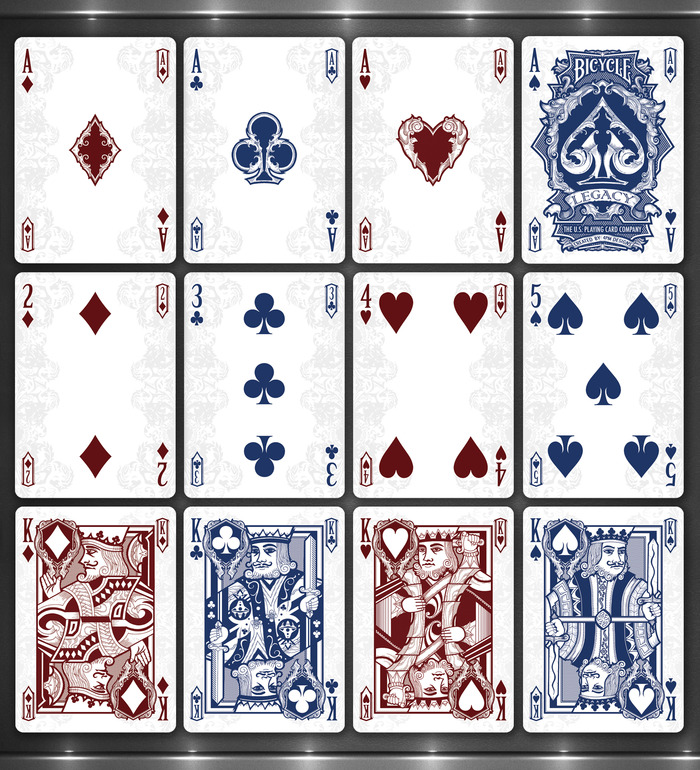 The goal is to produce a run of decks that can remind people of the early days of playing cards. Something that may look vintage but have a modern take on classic designs. Something fitting of the USPCC's legacy. It wasn't easy considering our approach was to keep the design familiar. USPCC legal definitely took their time combing over the design to make sure it was suitable to produce. After a months worth of going back and forth, we settled on terms of the deck and the LEGACY was approved for production. However, we still have to tackle the cost of production and delivery.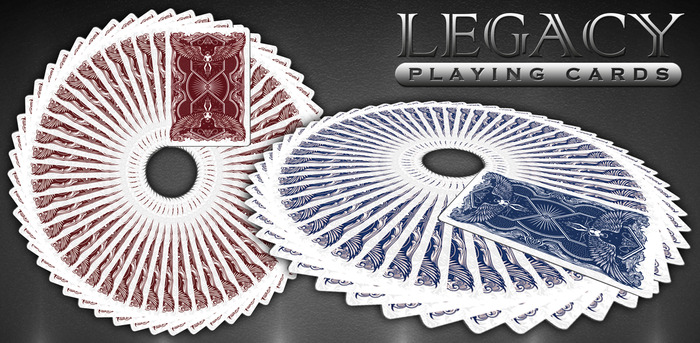 These decks are a labor of love. It's something different from what we usually produce. The LEGACY decks will have a few new features that we haven't tried before, but are fitting for the overall design. We hope everyone will enjoy these decks and appreciate the work it took to put them together. "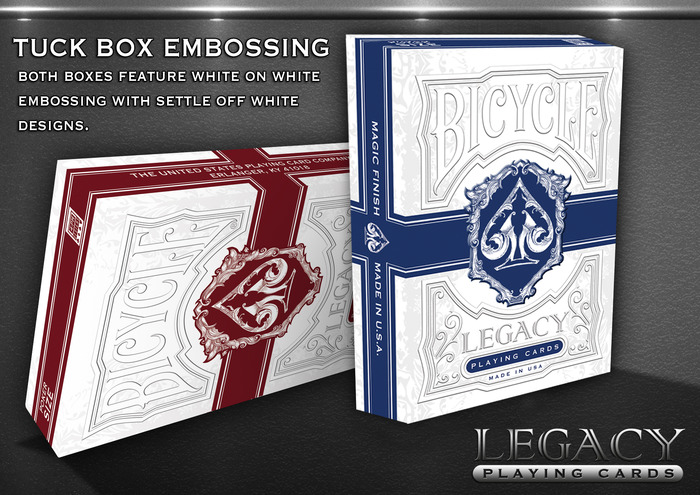 The Legacy decks will be Bicycle branded printed by USPCC in two colors, red and blue. Both decks have identical custom faces with hand drawn courts, aces, jokers and back… and 2 gaff cards for magicians. The tuck boxes will be interiorly colored and will have a QR code and a barcode reveals.
Go to the project website for more info and raise your pledge.
Good luck!
https://www.maxplayingcards.com/en/wp-content/uploads/2013/11/Legacy_banner.jpg
1447
2128
Max
https://www.maxplayingcards.com/en/wp-content/uploads/2020/03/MPClogo-300x138.png
Max
2014-02-10 15:50:53
2014-02-10 15:50:53
Relaunch of Bicycle Legacy Playing Cards. Taste of the tradition in a modern design