BICYCLE HONEYBEE Playing Cards. The famous bees arrive again, but this time pedaling
In 2015, a cool collaboration began between a great company dedicated to magic products, Penguin Magic, and a talented designer who has always been a good friend of Max Playing Cards, Randy Butterfield (Midnight Card Company). That collaboration made possible a bestseller called HoneyBee. Honeybee was a simple but bold deck, perfect for magic, play and cardistry thanks to the combination of a high quality and a traditional design. The interesting customization in jokers, ace of spades and a borderless back gave it a special touch.
The success was so big that Penguin printed a second edition of the decks in 2017, this time with bordered backs.
Along with the second version, a very special edition was released with metallic backs using USPCC's Metalluxe technology.
With all previous editions sold out, Penguin continued to meet the demand of their followers and launched the HoneyBee Elite decks in 2018, releasing a borderless back, combined with a much more traditional style in red and blue, and the recently released thin-crush stock already used in their Elite decks.
These seven decks (plus some stripper editions) have not only been a commercial success sold out very quickly, but a way of telling the story of cards printing in USPCC throughout the years, adapting to the evolution of materials and finishes. However, there was something missing to complete the "collection", and now it is real: BICYCLE HONEYBEE.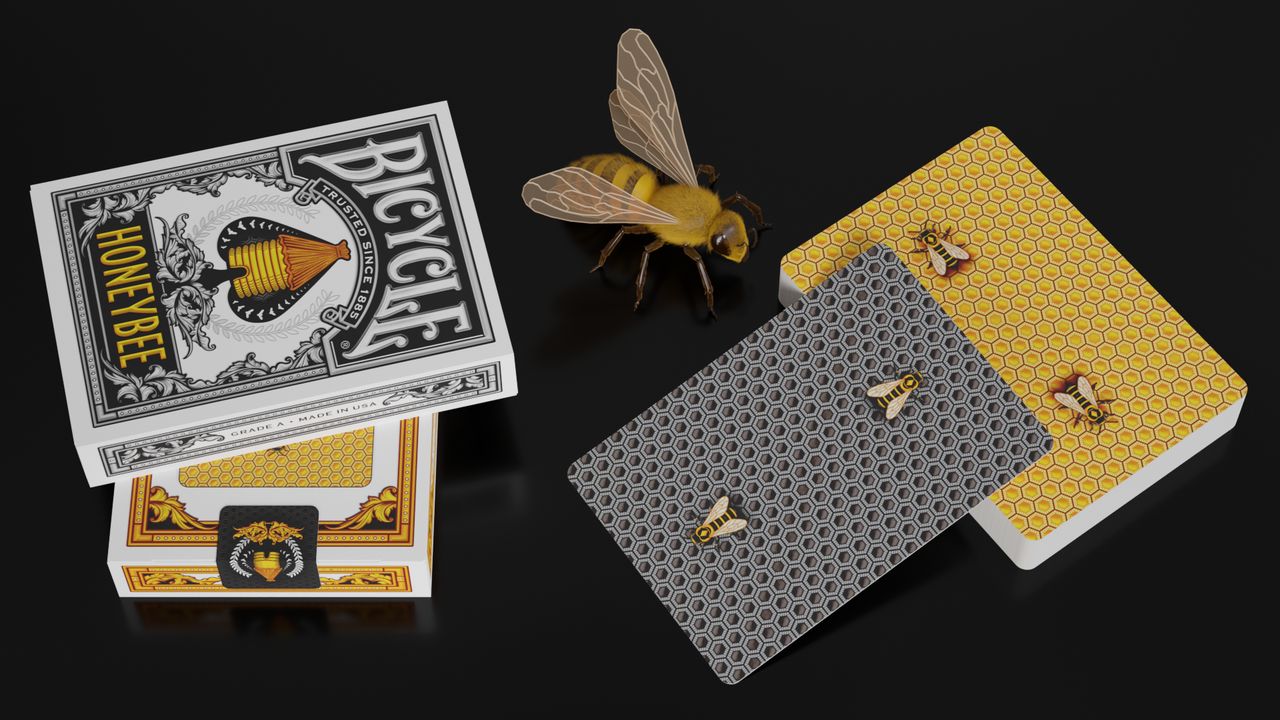 With Bicycle Honeybee, Penguin returns to its roots, with a borderless back in the original yellow and black colors and, this time, with the acclaimed Bicycle logo.
These new Honeybee v3 show the same honeycomb pattern used in the originals. The bees are still on the back but with a different symmetry (identical to that of the 2017 special edition).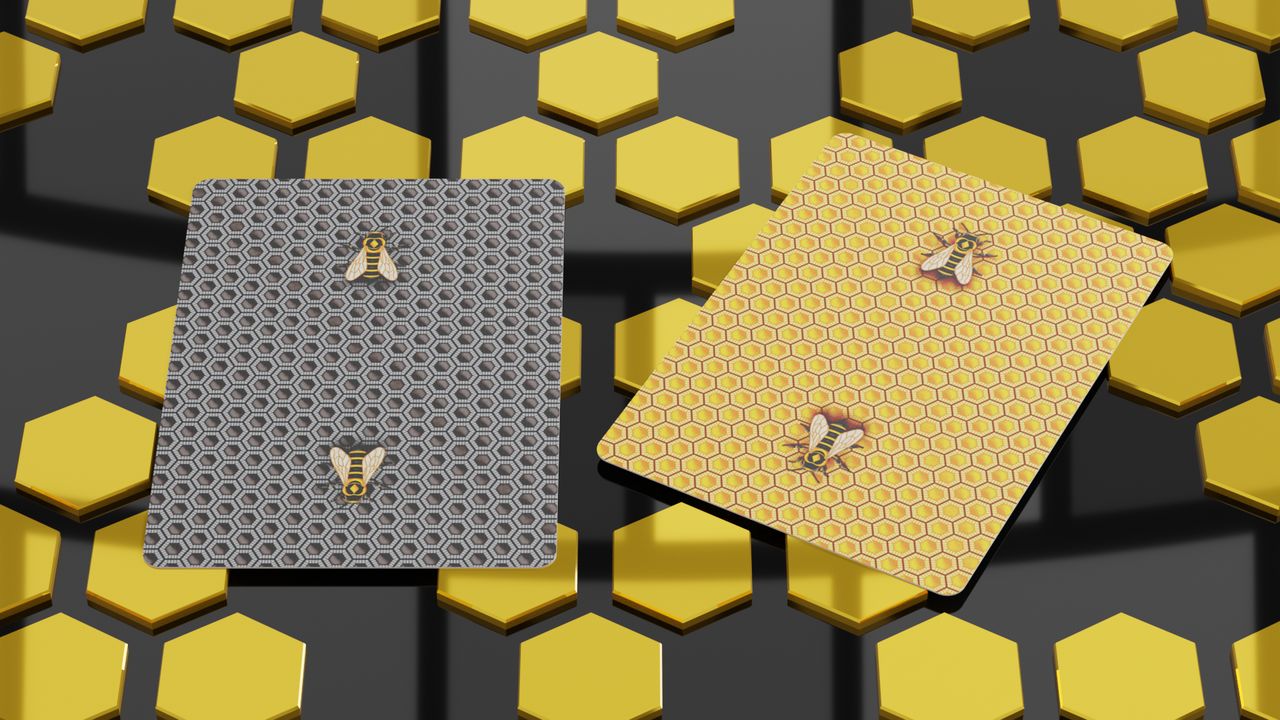 The faces also preserve the traditional style, with the same customization of the ace of spades and jokers and a deep red color for hearts and diamonds.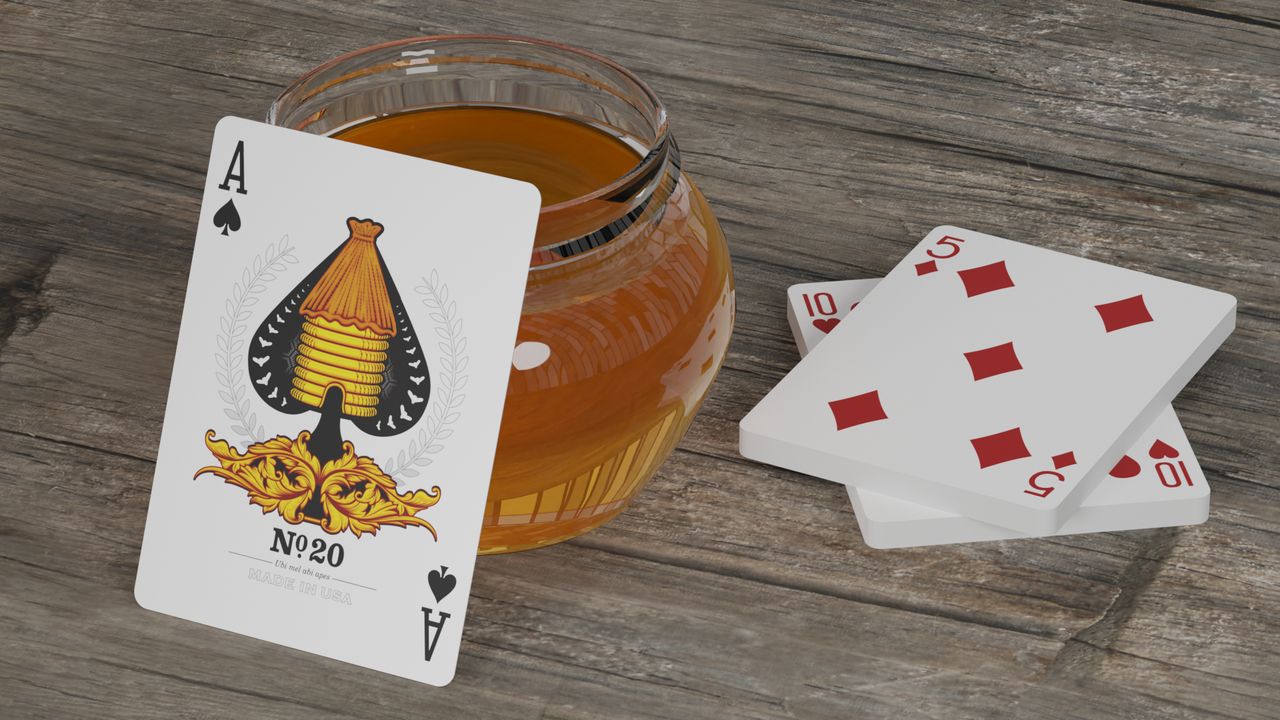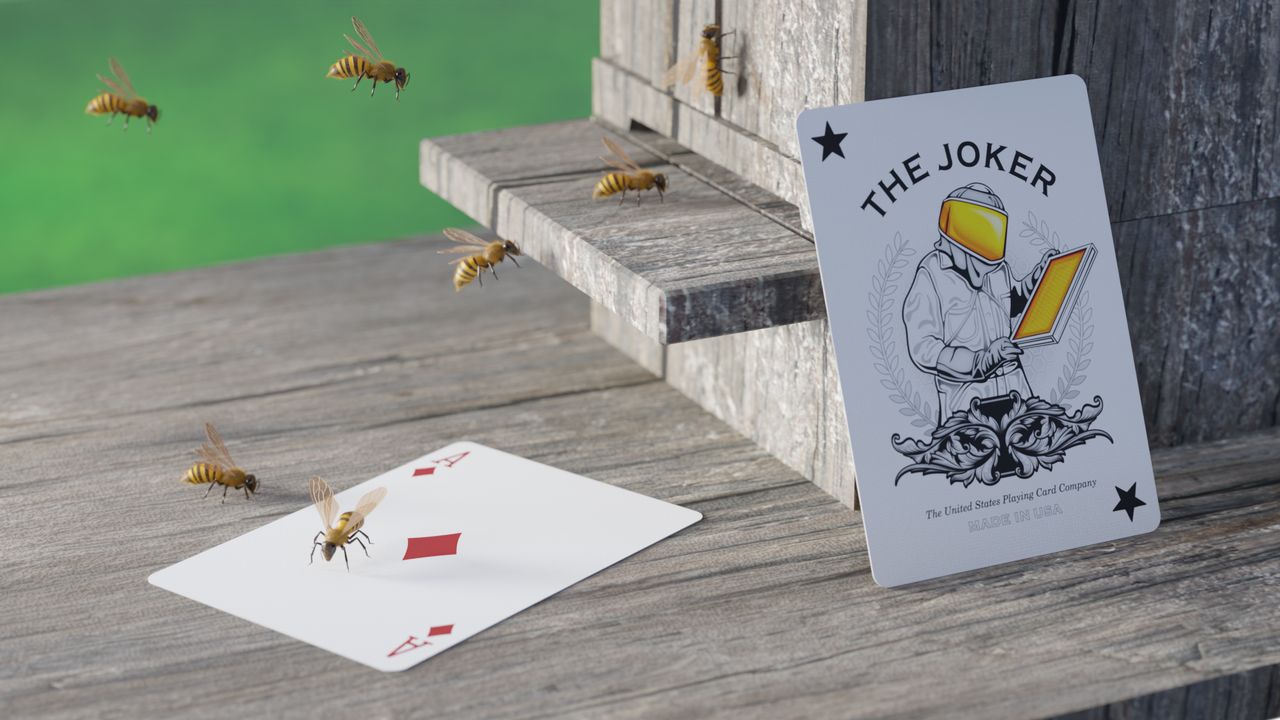 The high quality Bee Paper and the Magic finish ensure superb handling and durability, reinforced by the traditional cut.
Two gaff cards, double backer and blank facer, complete the set making it perfect for magic routines.
The decks are available in Penguin Magic in both colors yellow and black, and the single-color 6-pack orders include a custom 6-pack box.
Take advantage because they have a 25% discount on the official price for only 3 days (only $ 7.50/deck). In addition, you can get more items from their stock as they offer free shipping for certain purchase amounts.
Good luck!
https://www.maxplayingcards.com/en/wp-content/uploads/2021/06/BicycleHoneybee_banner.jpg
720
1280
Max
https://www.maxplayingcards.com/en/wp-content/uploads/2020/03/MPClogo-300x138.png
Max
2021-06-07 18:29:10
2021-06-07 18:29:10
BICYCLE HONEYBEE Playing Cards. The famous bees arrive again, but this time pedaling