FLWR Playing Cards. Sacred geometry at the service of magic
I have always thought that decks should tell stories or arise from moments of inspiration in order to convey something special to those who use them. When I talk to my magician friends, some say that custom decks are suspicious to the spectator and, therefore, they refuse to use them on stage. This idea, defended by the more traditional schools, has been modified thanks to the efforts of many professional magicians who have innovated and dared to introduce new proposals on the scene. What I bring you today is a deck designed for magic but with a very high degree of customization: FLWR.
FLWR's creators have transformed traditional playing cards into an eclectic concept that combines sacred geometry with a particular vision of human being and the process (flow) that leads him towards creation. This is not a trivial concept  that arises from the personal experience of its designer, Johny, who teamed up with Todd Weatherhead during a quite difficult time in which thousands of people lost their jobs … and their lives. His personal style, coming from his life experiences in the post-Soviet era and later in the United States, was developed in the search for a mental balance in the face of great difficulties and became real in his work for a few major clothing brands… a style that fits perfectly with this deck.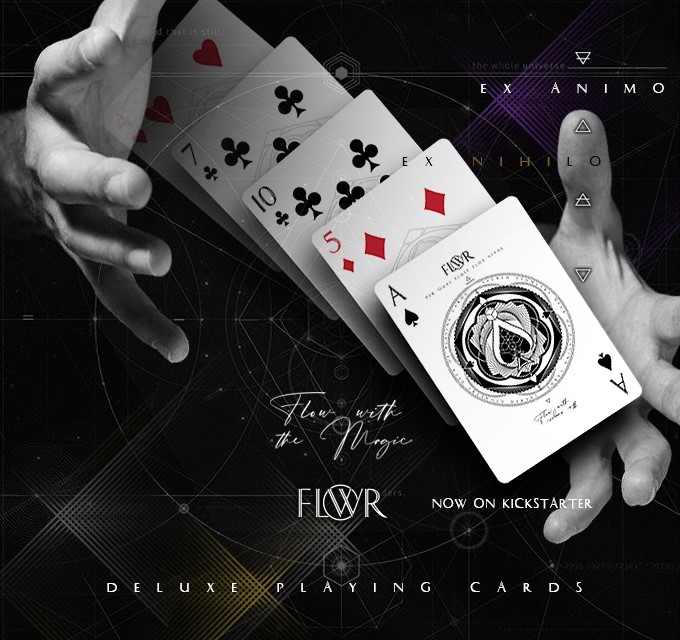 The designs are thus clean and deeply geometric. The aces are large in size and lavishly decorated. Backers are able to choose between two different designs for the ace of spades.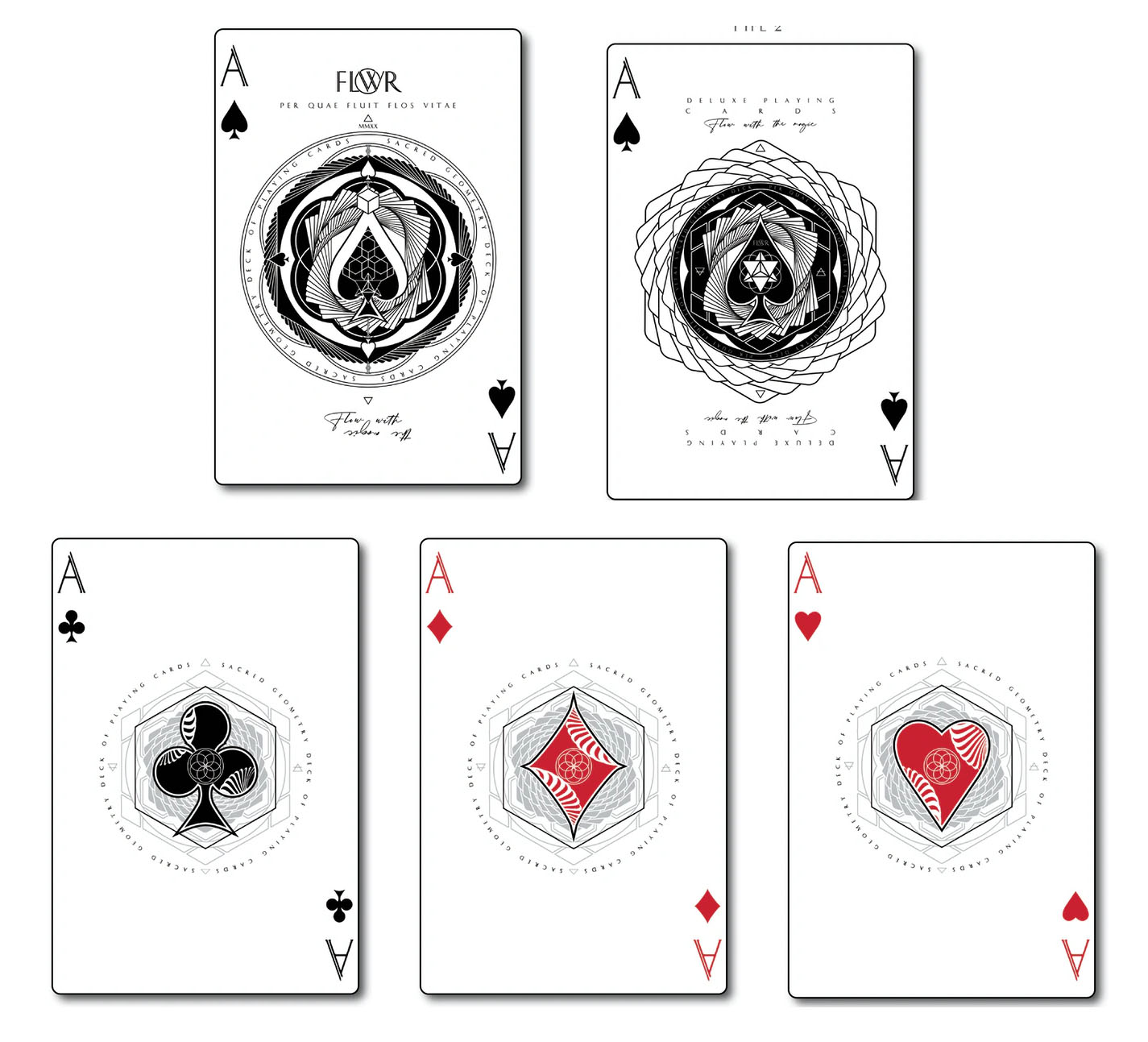 The court cards and jokers keep a symmetrical composition and refer to different archetypes of the social hierarchy with careful and almost monochromatic designs also ornamented with geometric elements.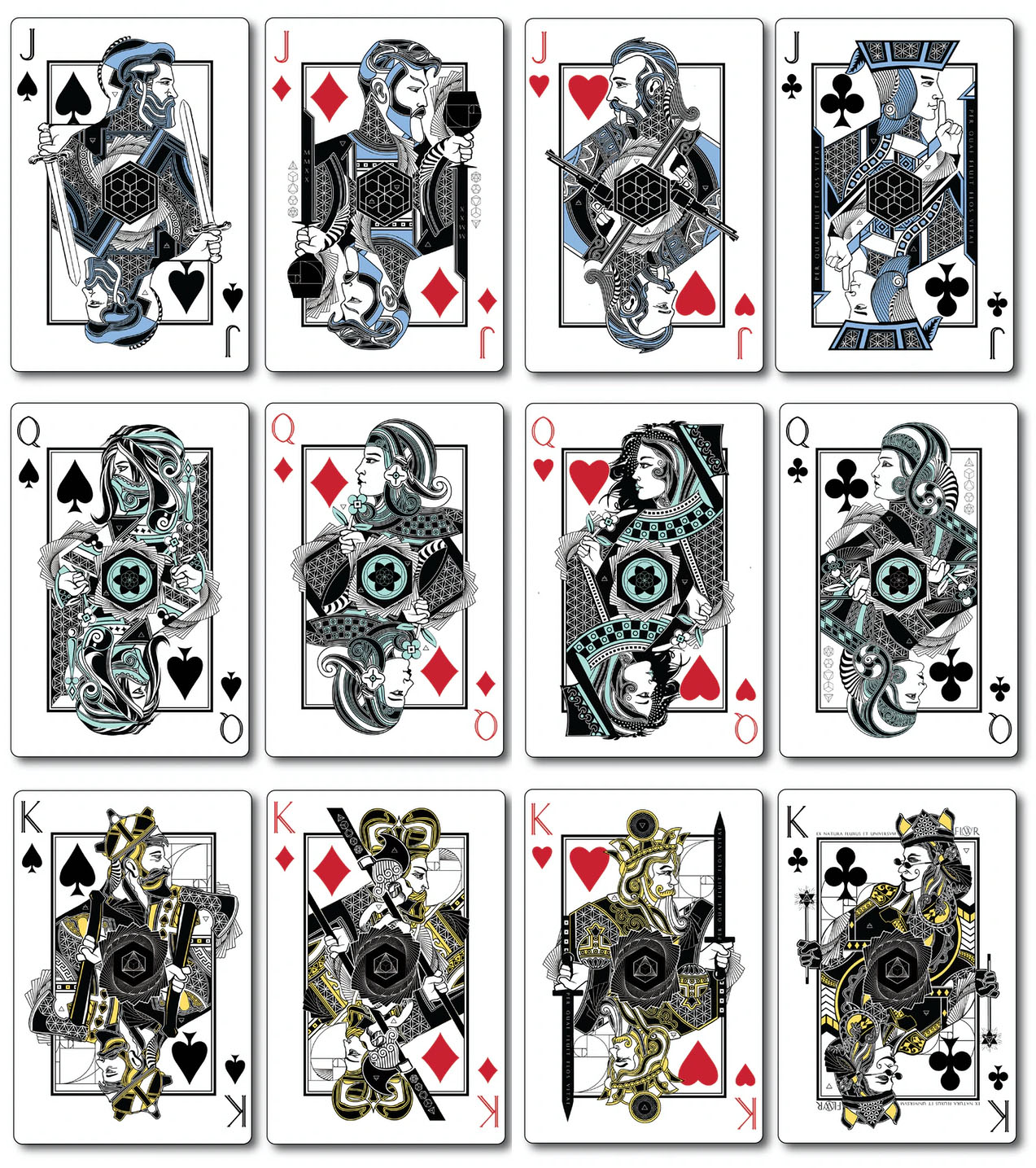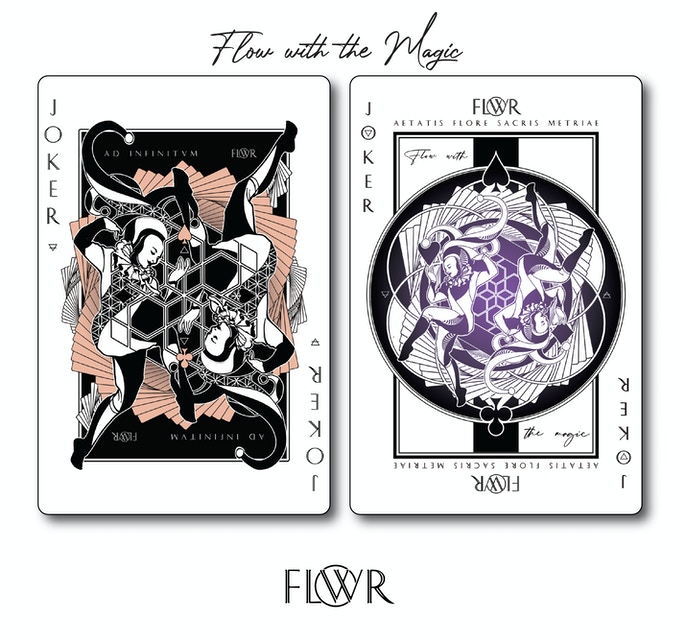 The numbered cards respect the traditional scheme with white backgrounds and geometric watermarks.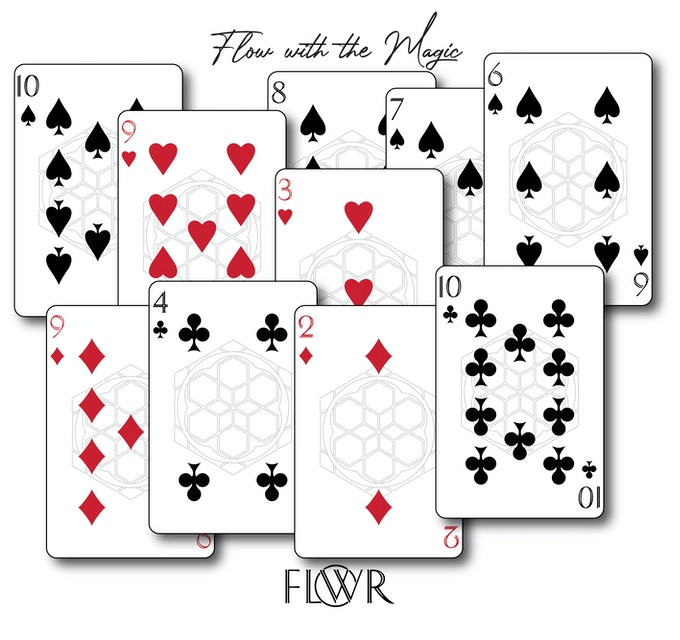 The back contains all the secrets of a marked deck, with a simple and fast horizontal and vertical reading that reveals both number and suit of the card.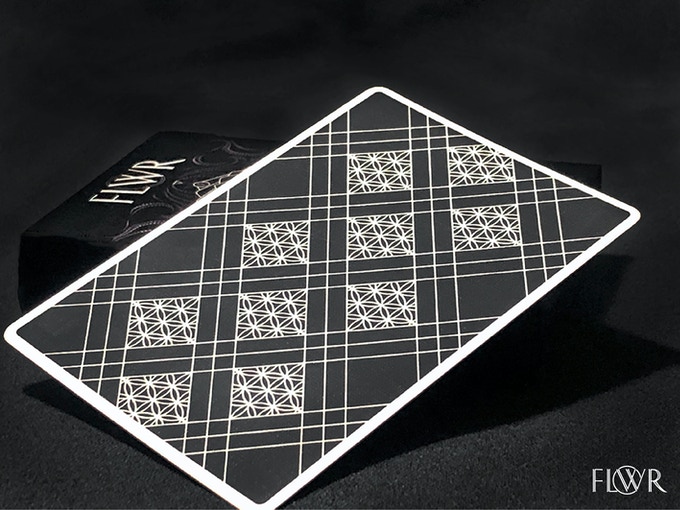 To complete the magic set, two gaff cards will improve its usability in magic routines to surprise the spectator.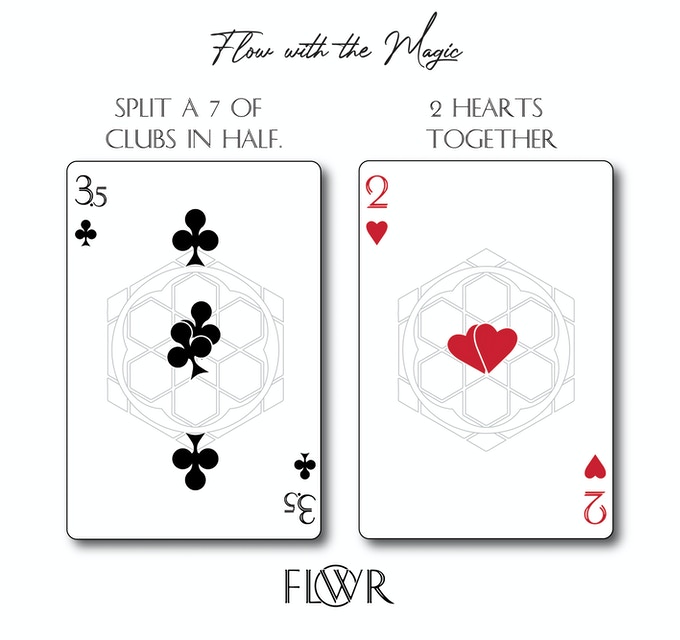 A very elegant and decorated black tuck case will enclose this interesting limited edition deck.
The USPCC will print a minimum run of 2,500 numbered decks.
In addition, 144 gold gilded decks will be nade as a unique collector's item.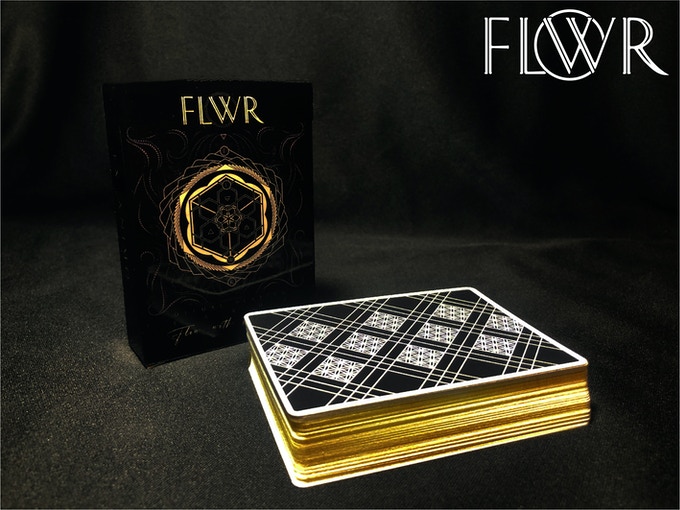 The campaign is almost funded so if you like it, visit the project website and raise your pledge.
Good luck!
https://www.maxplayingcards.com/en/wp-content/uploads/2021/02/FLWR_banner.jpg
576
1024
Max
https://www.maxplayingcards.com/en/wp-content/uploads/2020/03/MPClogo-300x138.png
Max
2021-02-07 18:01:17
2021-02-12 18:16:07
FLWR Playing Cards. Sacred geometry at the service of magic