BICYCLE PROJECT K-9 HERO Playing Cards. Man's (and collector's) best friend
Sometimes chance puts interesting proposals in your way that go far beyond a simple deck. I had the opportunity to meet Jason Johnson a few days ago, a security expert who has long worked with some very special heroes: dogs. For years he has led and advised canine teams in the most varied and dangerous rescue and explosive detection missions together with law enforcement and U.S. Military forces. His passion for these dogs led him to found in March 2016 an exciting project called K-9 HERO.
K-9 HERO is a non-profit organization that dedicates its efforts to the care of those working dogs, already retired, that served in the Police, Fire, Search and Rescue, or Military Service, providing their handlers help with their food and medical care. In addition, the project has its 177 acres facility in Tennessee with temporary kennels while they finish an impressive building in progress for rehabilitation and rehoming.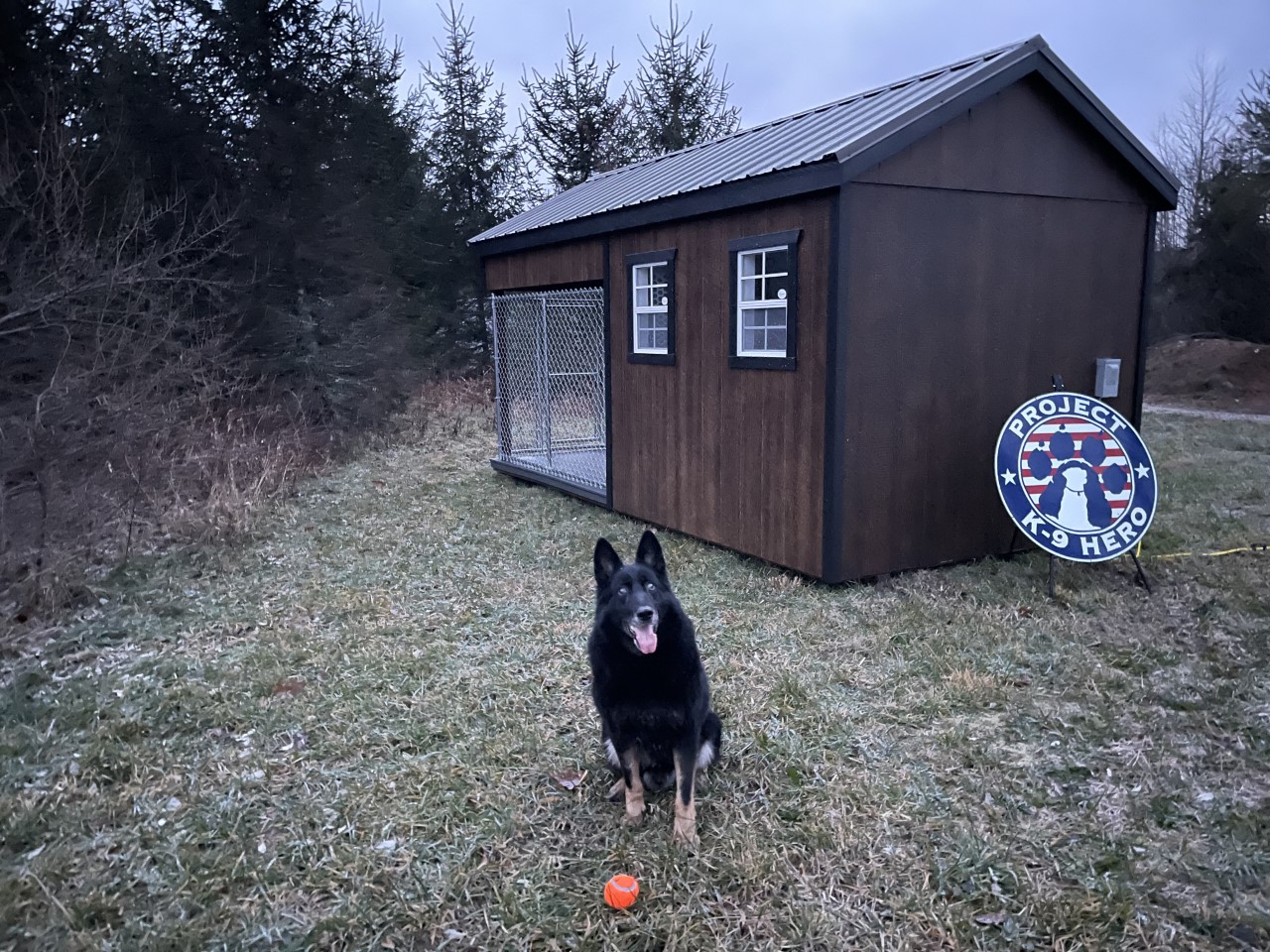 Their funds come from corporate sponsors and from the donations they receive directly or through sales in their store, and it is here that the world of retired dogs and playing cards come together in a wonderful coincidence. This is not the first time. In fact big fans of Bicycle playing cards will be able to find K-9 HERO on the 9 of spades of the Bicycle Frontline deck.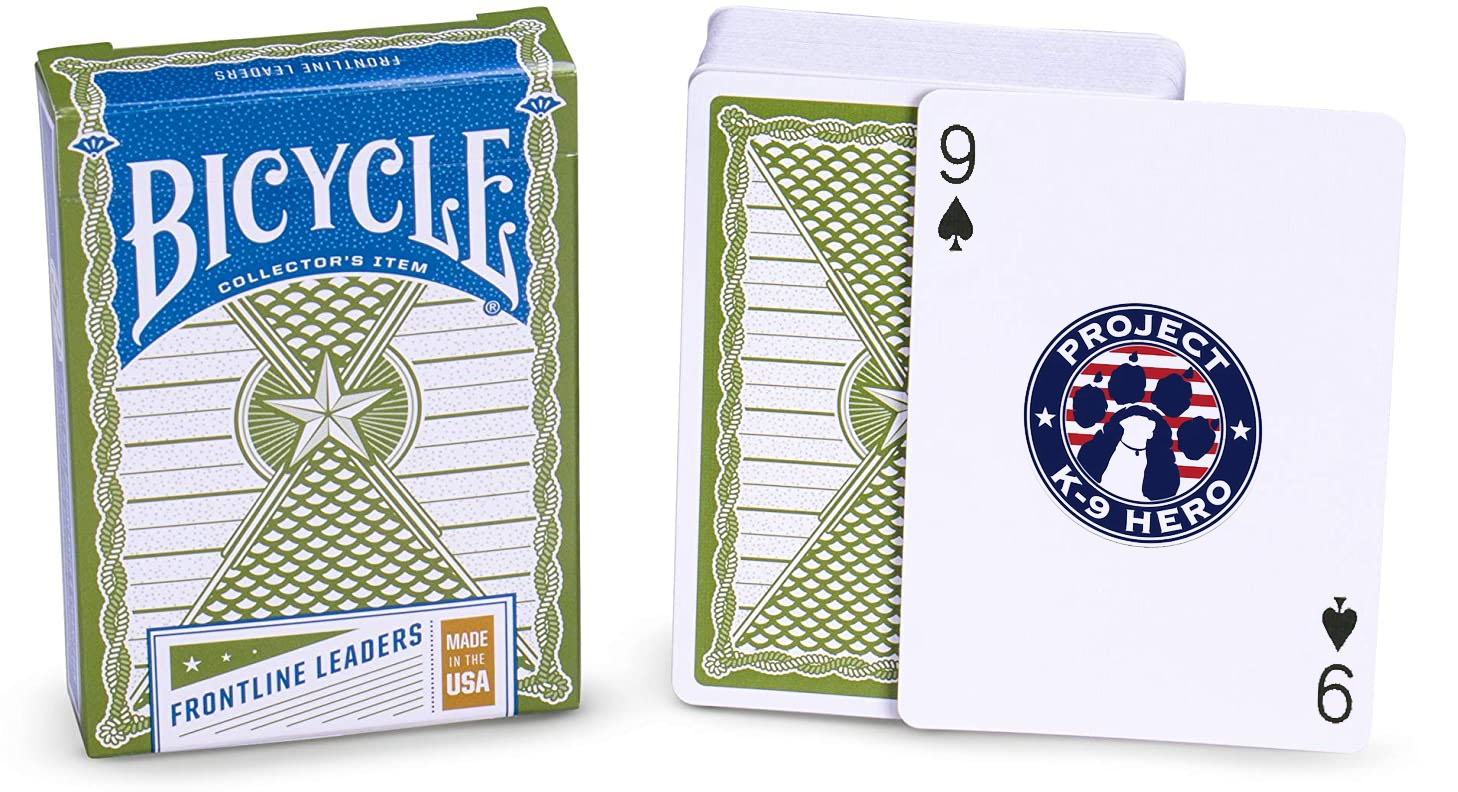 This relationship created years ago encouraged K-9 Hero to create their own Bicycle deck and the result is fantastic: BICYCLE PROJECT K-9 HERO.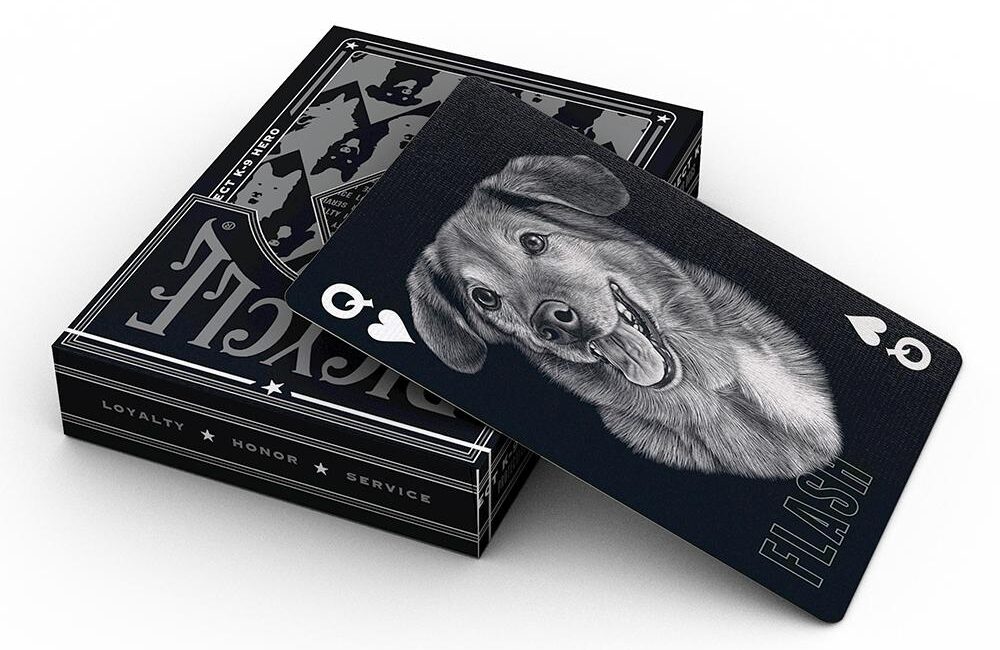 The Bicycle Project K-9 Hero playing cards show on their faces different dogs of the more than 114 that have participated in the program since it started. The nice portraits on black background, were made by Allie Raines.
The asymmetrical back, tuck case and some other elements were developed by Doug Cordes.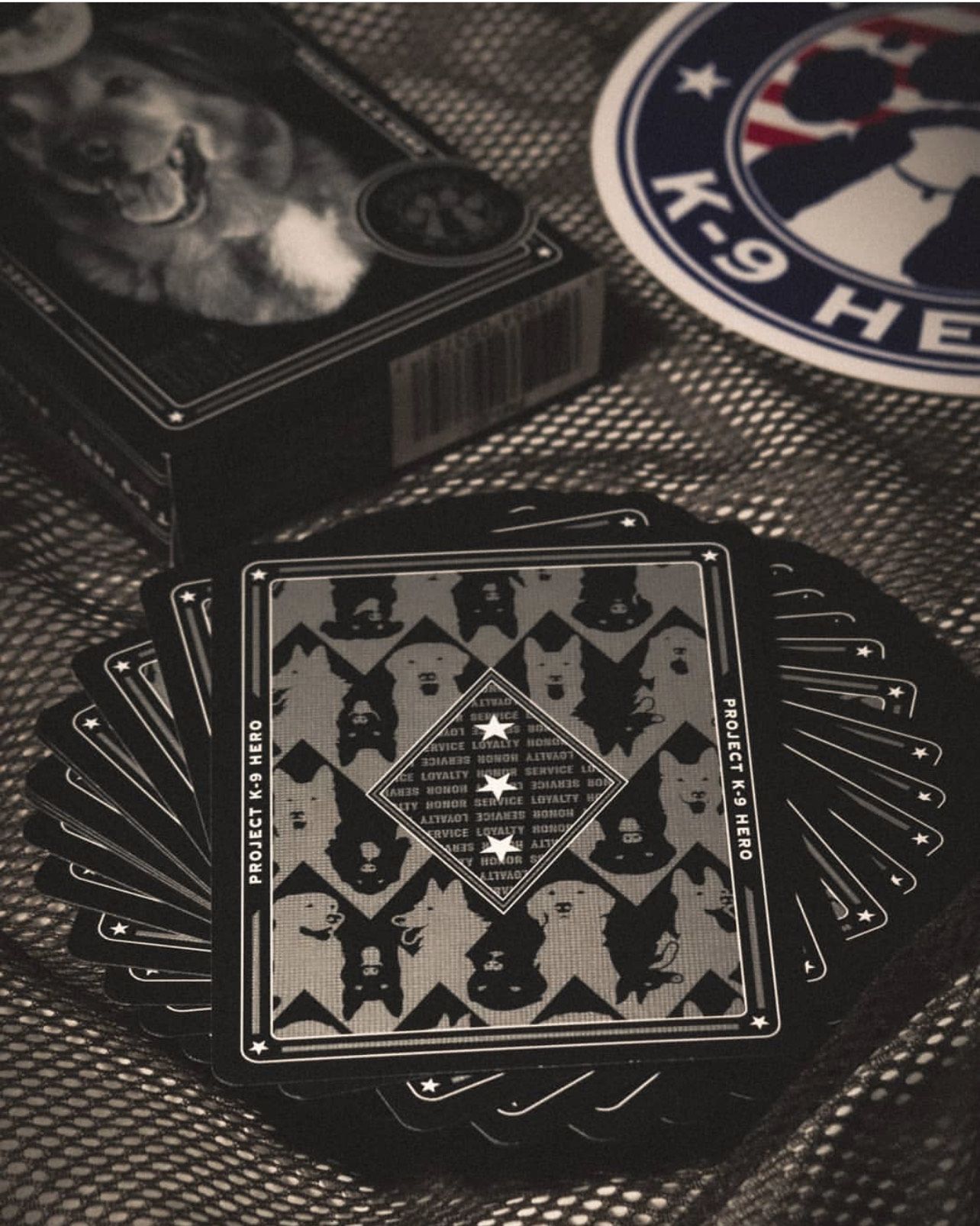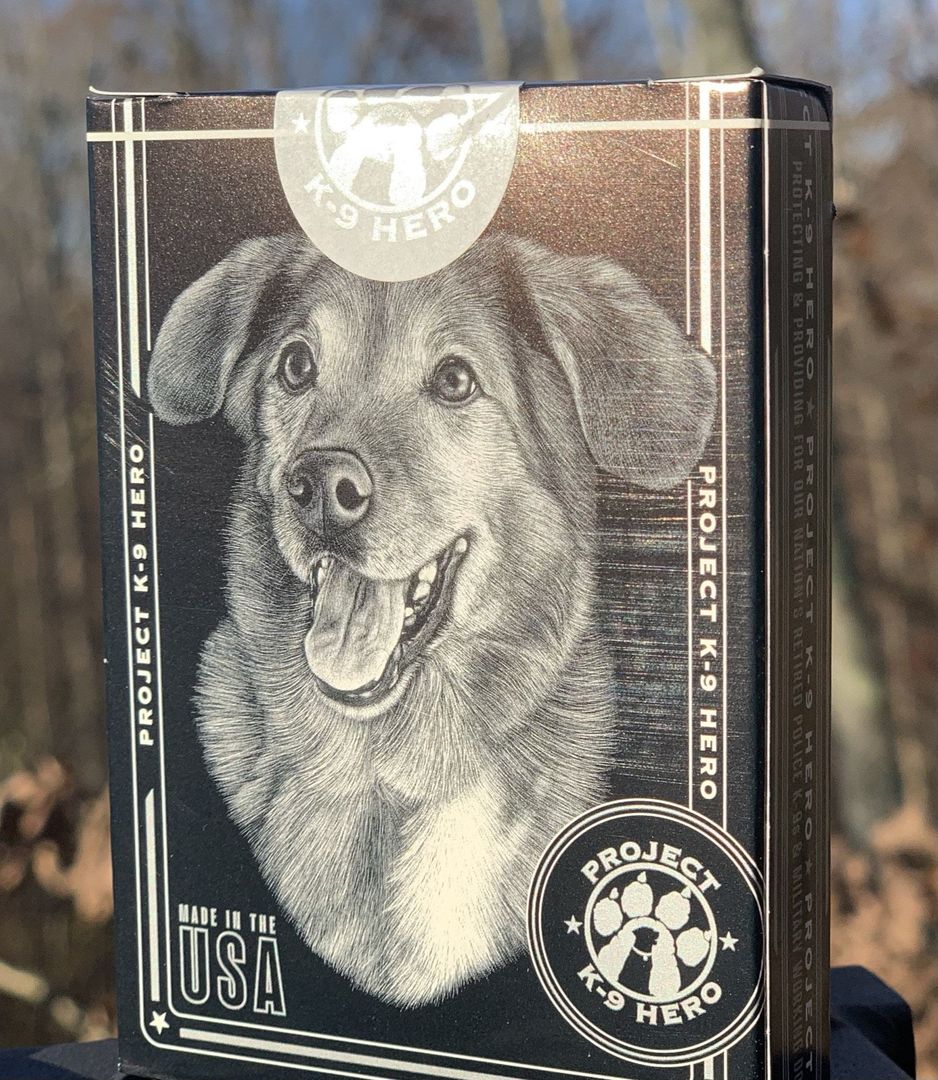 The initial print run was 12,500 decks printed by the USPCC on Bicycle quality paper. They do not rule out producing more in the future, including other models, as these have been a success.
Now you have the opportunity to get a very nice custom deck and, at the same time, make your contribution to a noble cause so that these faithful and tireless members of the security forces can find peace and well-being in their well-deserved retirement. You can get your deck at THIS LINK.
Woof! –Thank you–
https://www.maxplayingcards.com/en/wp-content/uploads/2021/01/k9_banner.jpg
800
1200
Max
https://www.maxplayingcards.com/en/wp-content/uploads/2020/03/MPClogo-300x138.png
Max
2021-01-23 18:33:20
2021-01-23 18:33:20
BICYCLE PROJECT K-9 HERO Playing Cards. Man's (and collector's) best friend