The Crossed Keys Society Playing Cards. Welcome to our luxurious hotel full of decks
One of the best critically rated films in 2014 was "The Grand Budapest Hotel", written and directed by Wes Anderson and featuring a long cast of high-level actors and actresses. In one of its parts, the Society of the Crossed Keys is mentioned, a fraternity of European hotel concierges created to help those in need during difficult times. Inspired by that chapter of film, Fabien Barral (Mr. Cup) has launched his new campaign: THE CROSSED KEYS SOCIETY.
Fabien's works are distinguishable at first glance. Delicately crafted cases, full of metallic foils of the noblest materials and with typographic embossing that highlight the details with a special elegance. This time his dedication does not disappoint either. As a lover of playing card design, illustration and collecting, this inspiring artist has brought his idea to life through a set of six different decks. The five luxurious (and fictitious) hotels in Switzerland (Excelsior), Belgium (Chateau Luxe), Spain (Imperial Ritz), France (Côte du Cap) and Italy (Principessa) have been represented in five different tuck cases, with a very careful elaboration filled of details, typographic elements and three metallic foils on different colored stock. An additional tuck case (number 1) will represent the entire society as the union of the five hotels.
These beautiful tuck cases will lock 54 cards in the purest style of the artist, with retro designs that play with colors to identify the different suits: white backgrounds for spades and hearts and solid (red and black) for clubs and diamonds. The indices in the four corners will also facilitate this identification.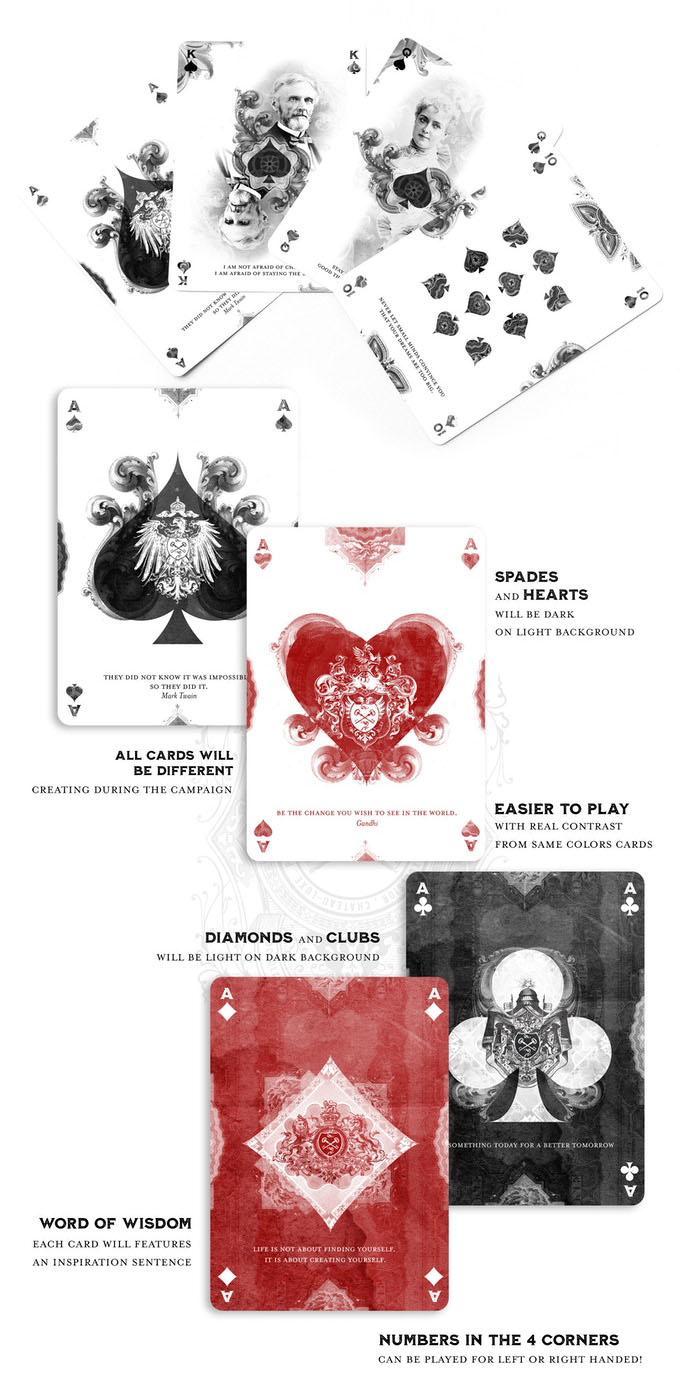 The court cards collect portraits of characters drawn from Fabien's collection of vintage photographs and will be developed throughout the campaign. All decks will have the same faces with different backs and colors.
The numbered cards show an original distribution of the pips and depict inspiring quotes.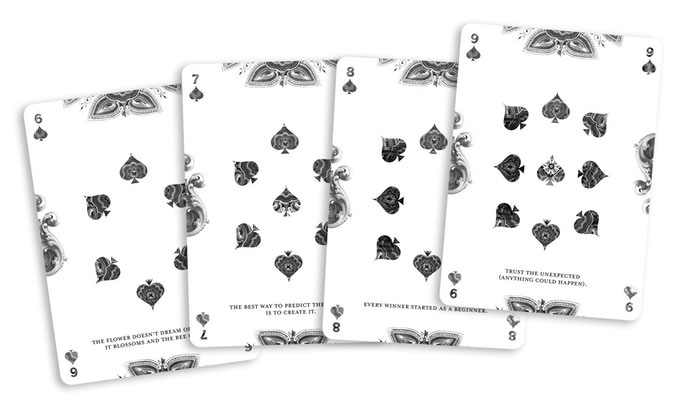 For those who want the complete collection, the artist has prepared a special box lavishly decorated with gold and white foils and typographic embossing.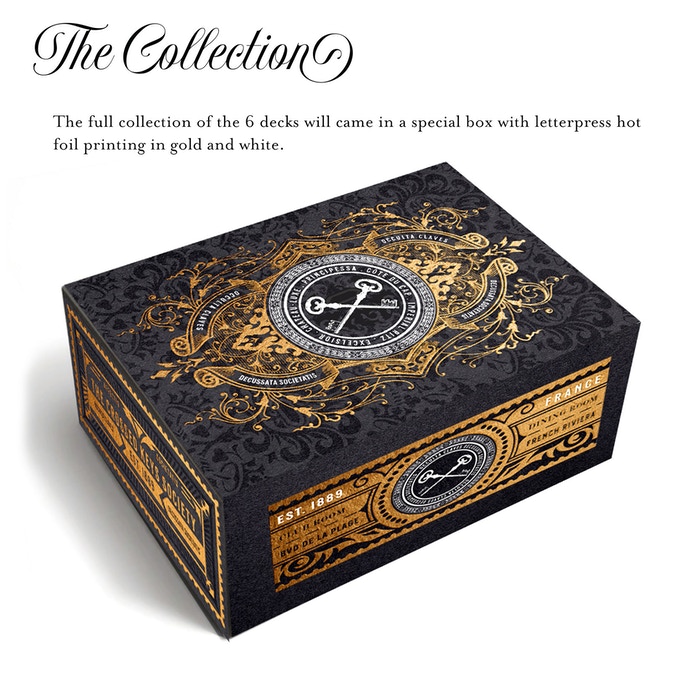 In addition, given the success of the campaign, it is very possible that new limited editions of these decks will be unlocked with some special extras. Here you have a sneak peek of what could be the white edition of the first deck.
If you like it, the campaign is funded and since Mr Cup will be working on the designs throughout its development, you can actively participate with your opinions to make these decks something much more special. Visit the project website and raise your pledge.
Good luck!
https://www.maxplayingcards.com/en/wp-content/uploads/2021/01/CrossedKeys_banner.jpg
873
1552
Max
https://www.maxplayingcards.com/en/wp-content/uploads/2020/03/MPClogo-300x138.png
Max
2021-01-18 20:20:03
2021-01-18 20:20:03
The Crossed Keys Society Playing Cards. Welcome to our luxurious hotel full of decks