I have been working for years talking about playing cards but one of my favorite work on playing cards is creating nice decks. In 2014 the Texture Series was born to offer those playing cards fans the nicest textured Bicycle decks ever. The Texture Series has achieved more than 15,000 decks produced and more than 2300 backers around the world in the previous campaigns.
A few days ago, in collaboration with CPC, the new generation of the series was presented: THE BICYCLE MARBLE DECK.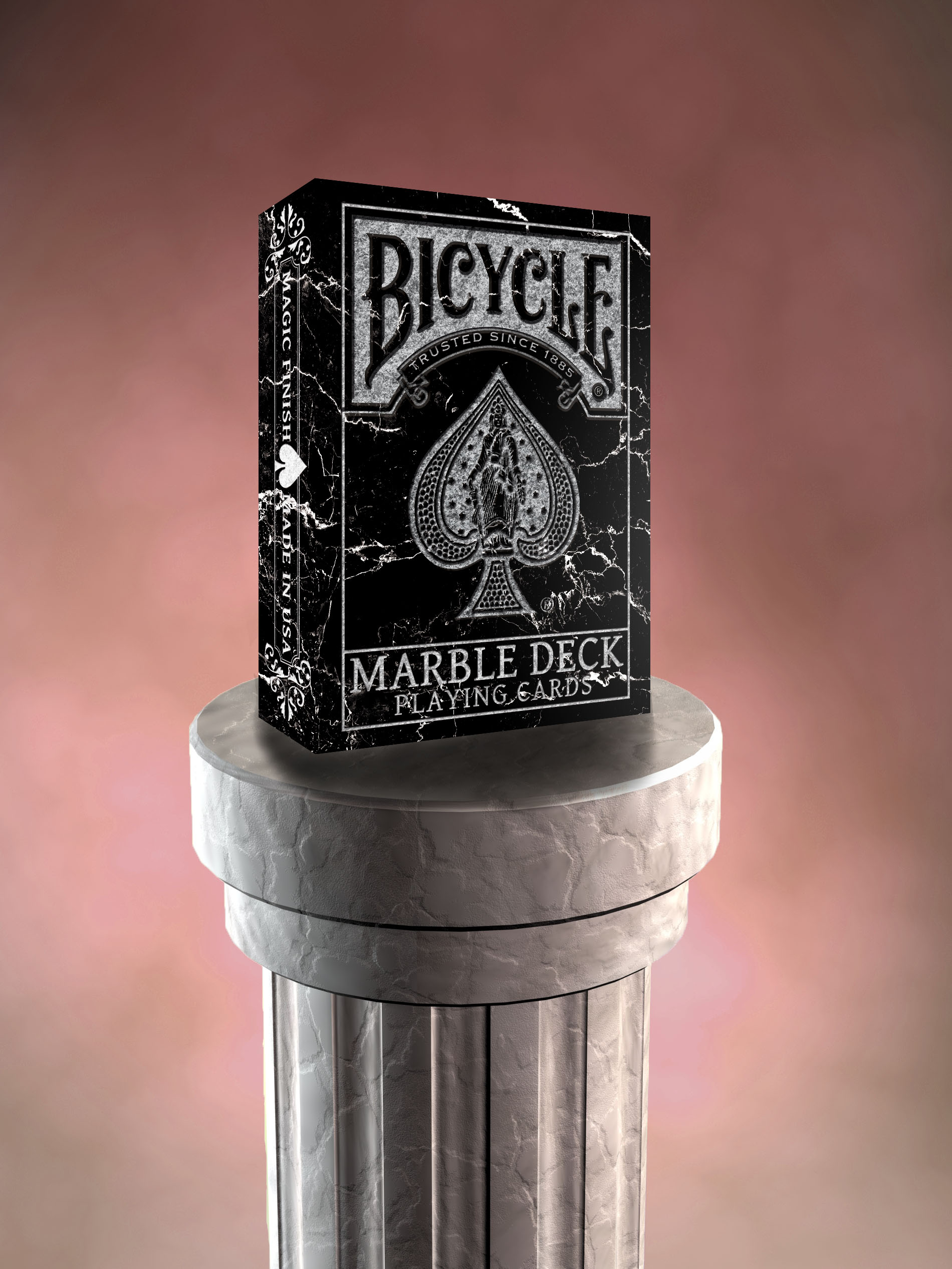 Combining the most popular deck, used by players, magicians and fans from around the world, and the most beautiful and realistic textures,  the original Metal Deck, the Wood Deck and the Blue Metal deck are already part of the collections of fans from around the planet.
The original red metal deck is completely sold out at retailers, available only from some secondary market sellers (for really high prices). The other decks in the series are still available but being limited will be sold out soon. In fact, the very last Wood decks in the wharehouse have been sold out in the campaign.

Last year, the decision by USPCC of forbidding any change or manipulation over the "sacred" Rider Back urged us to release before the end of 2017 the very last deck in the series with the rider back on it. As it wasn't funded, to deal with the new USPCC's policy, I decided to redo the Marble deck using the Maiden Back, quite similar to the Rider Back, very popular among players and magicians and available for the texture change.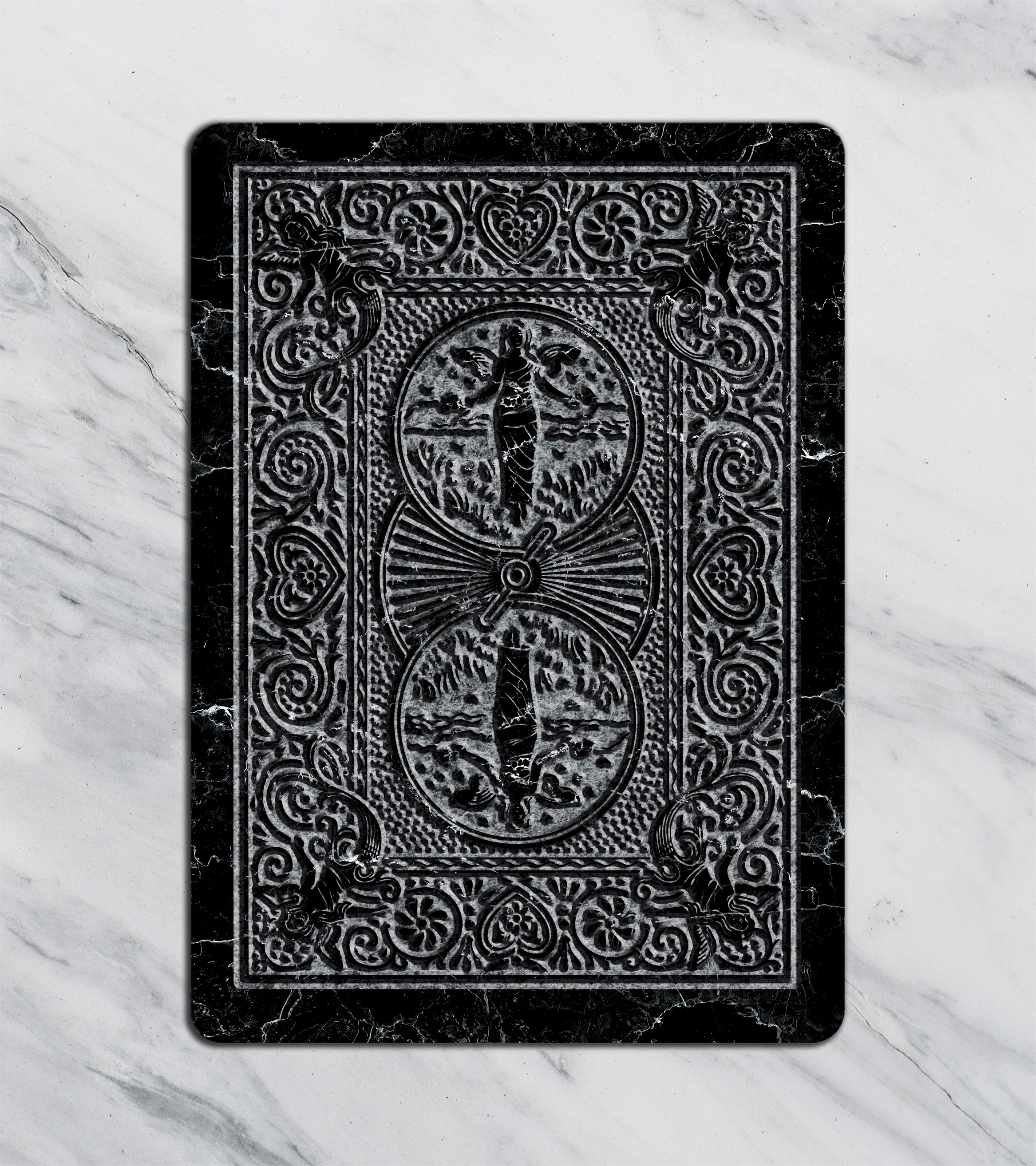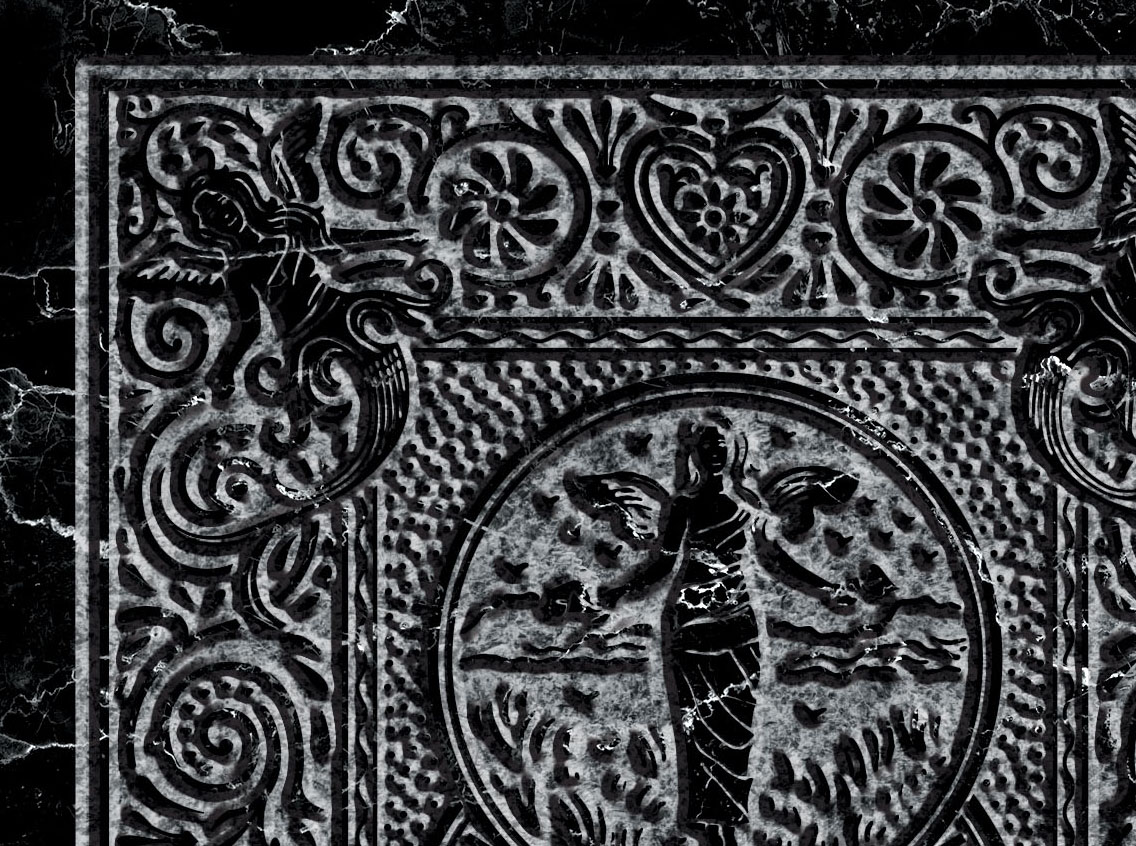 Hundreds of hours have been invested in this design to offer one of the most amazing deck of the Texture Series. Every detail has been taken care of to make this deck a realistic marble deck made of the best Bicycle paper stock printed by the United States Playing Card Company in a limited and numbered edition.
For the design, several different types of real marble textures have been used to create something unique. White,red and grey marble decorate the faces on a black marble background to offer you something unique. The deck has been completely customized with he marble theme and embellished with many extras in the tuck case: inner printing, numbered seal and debossing.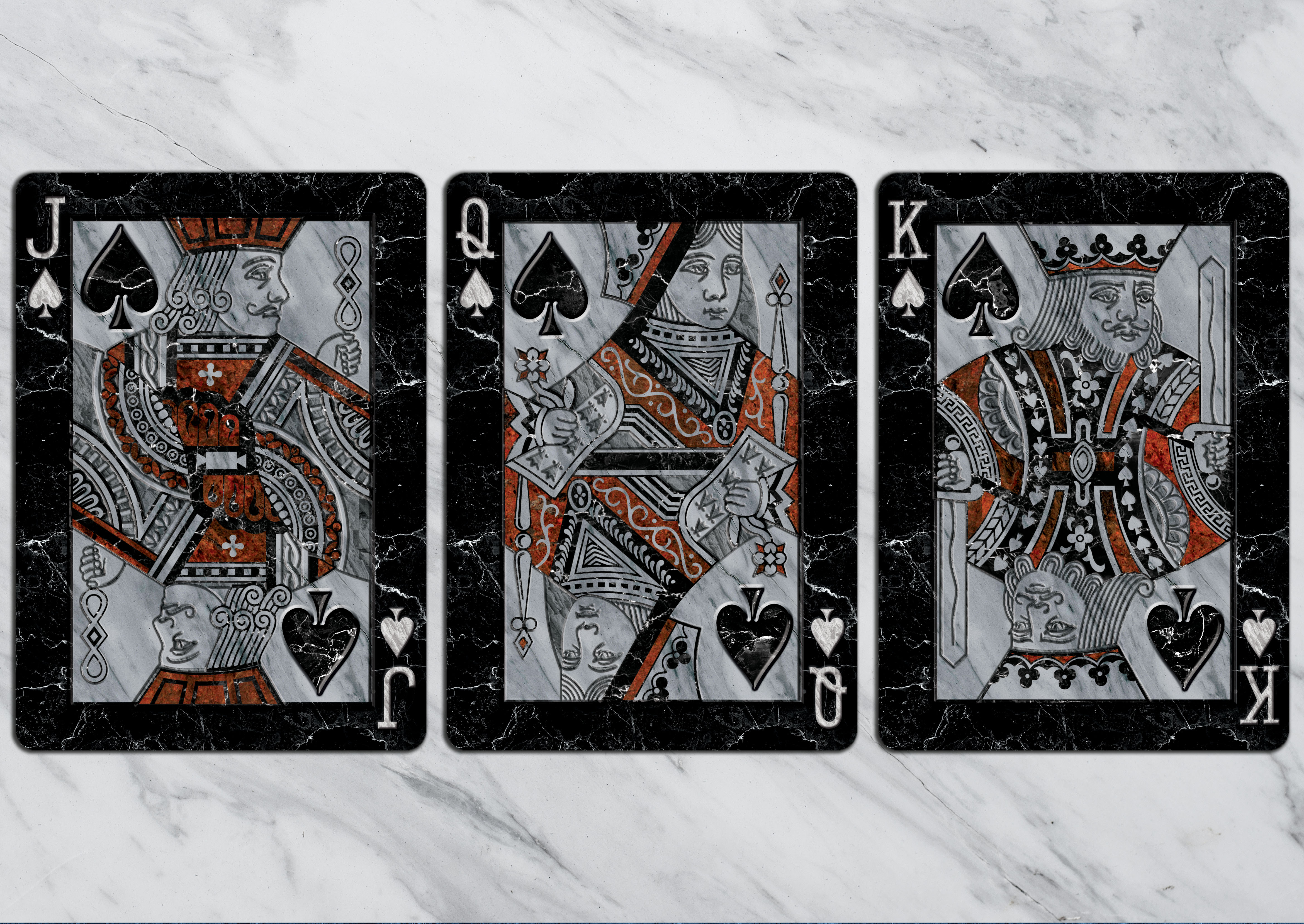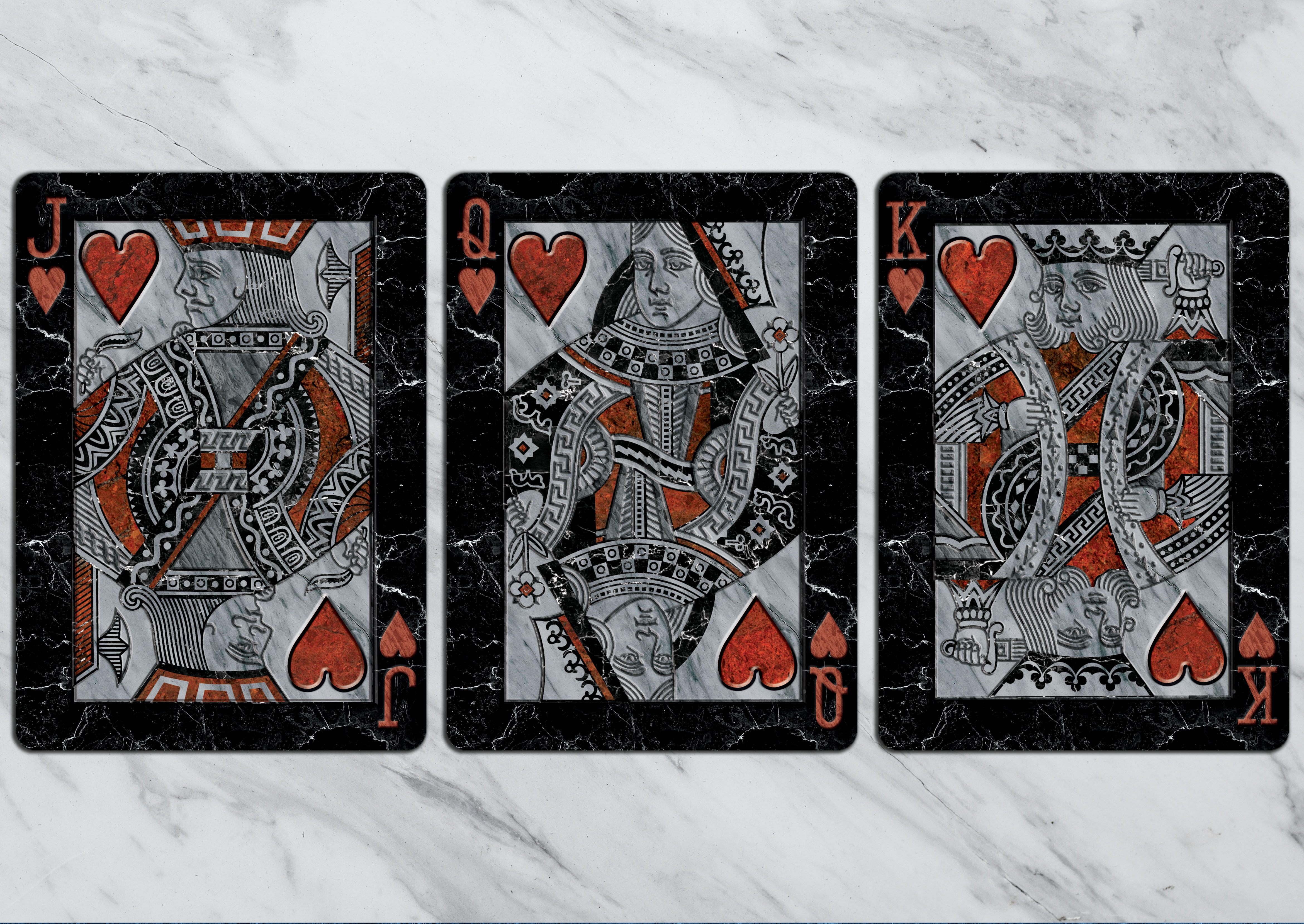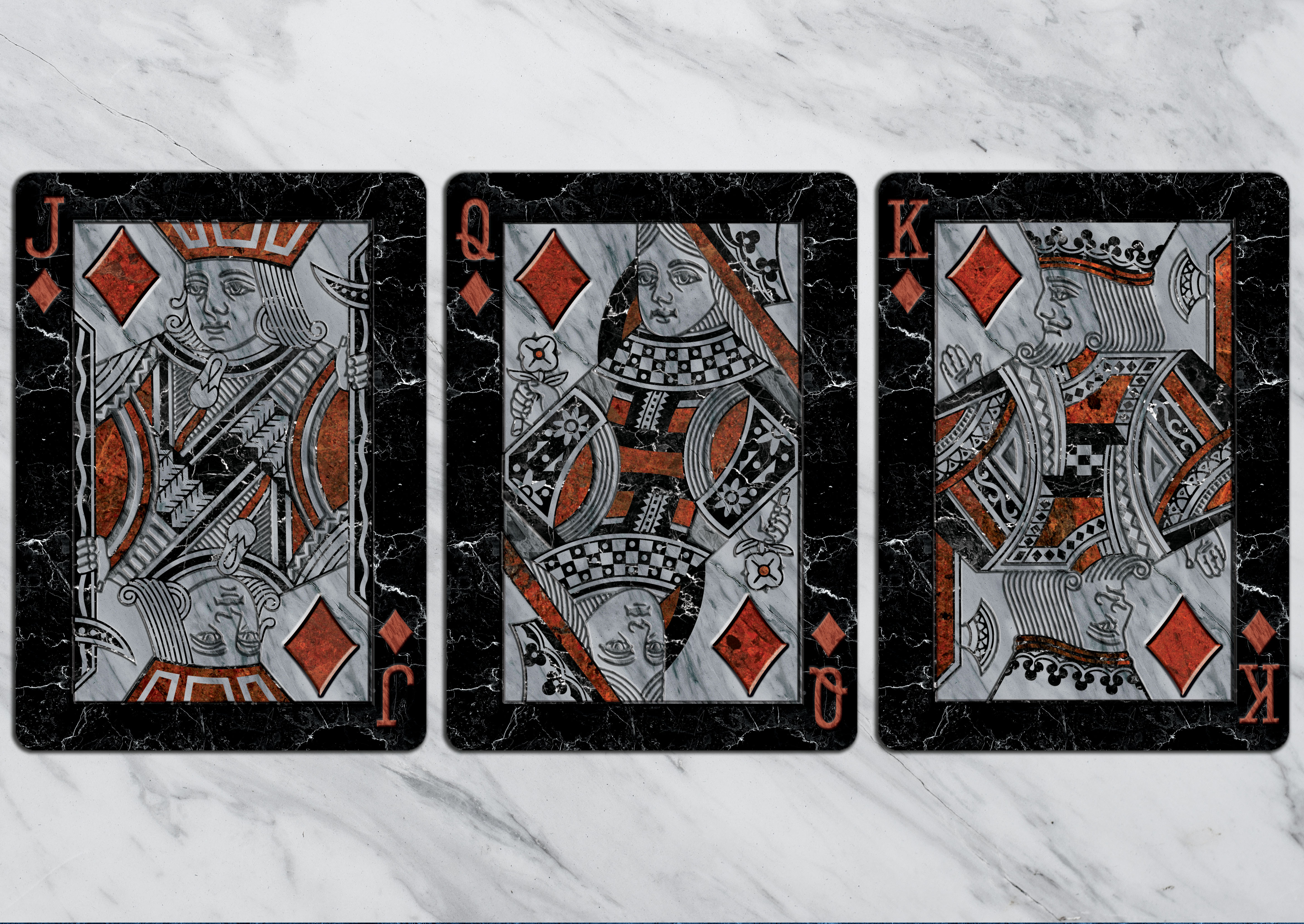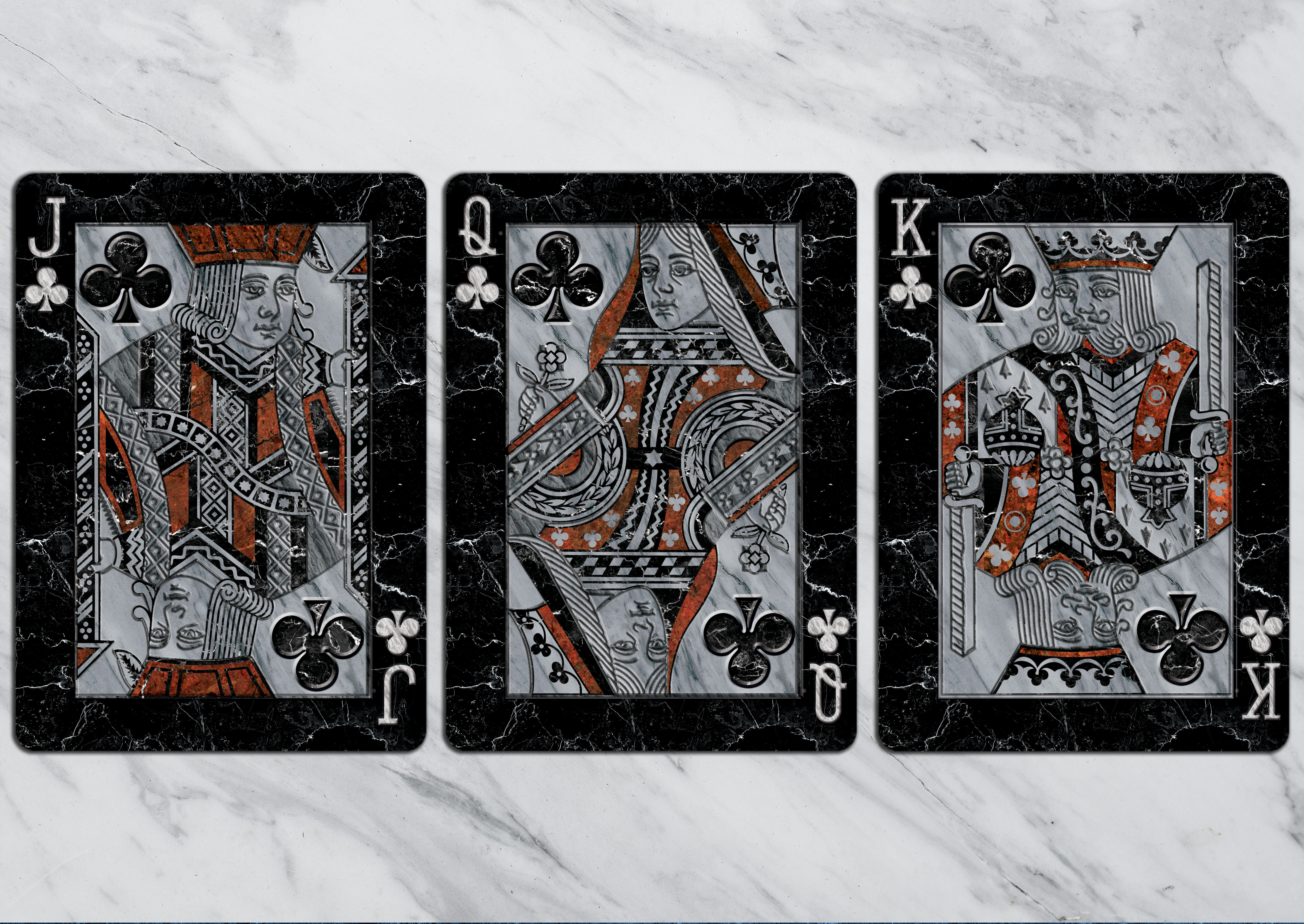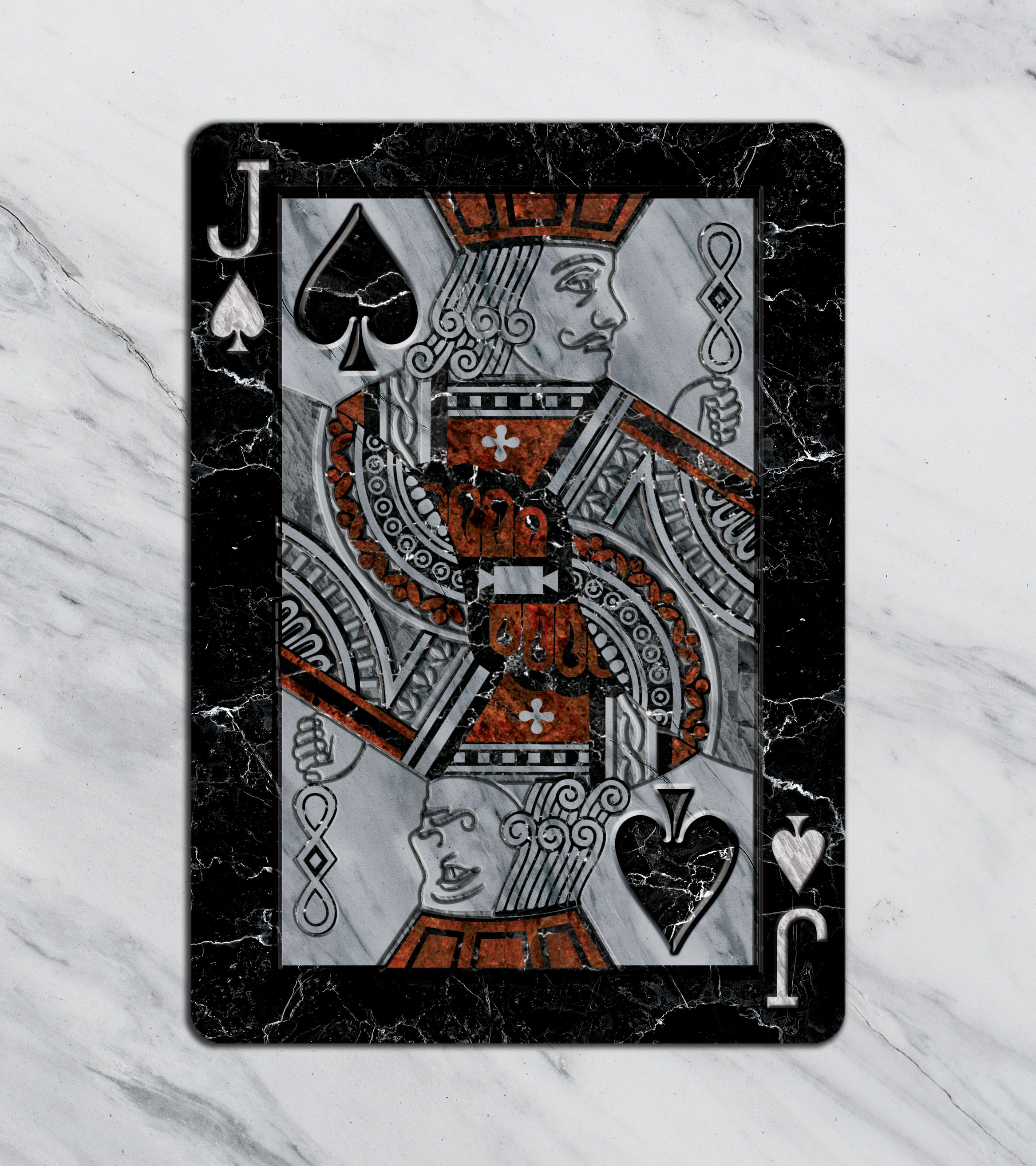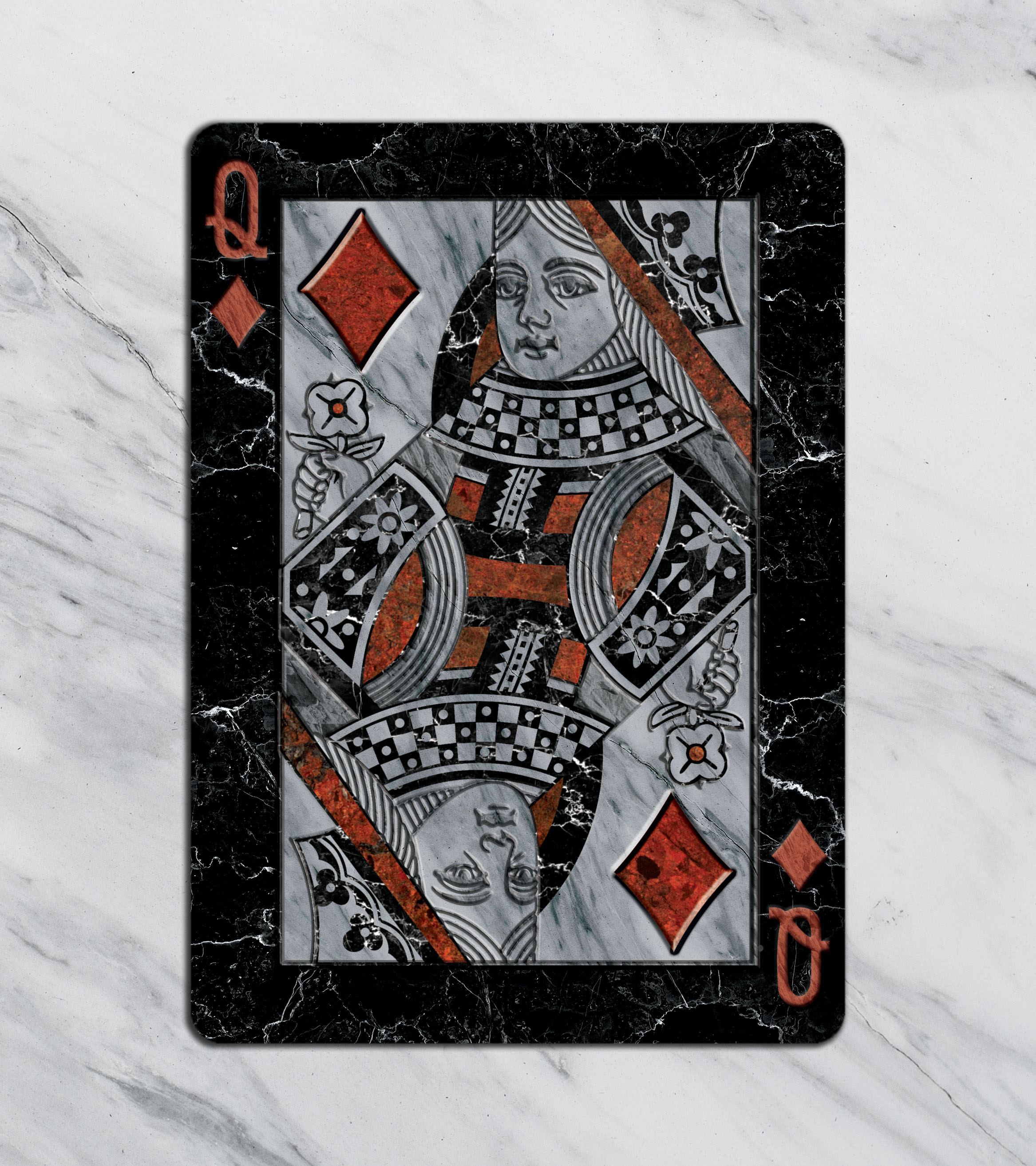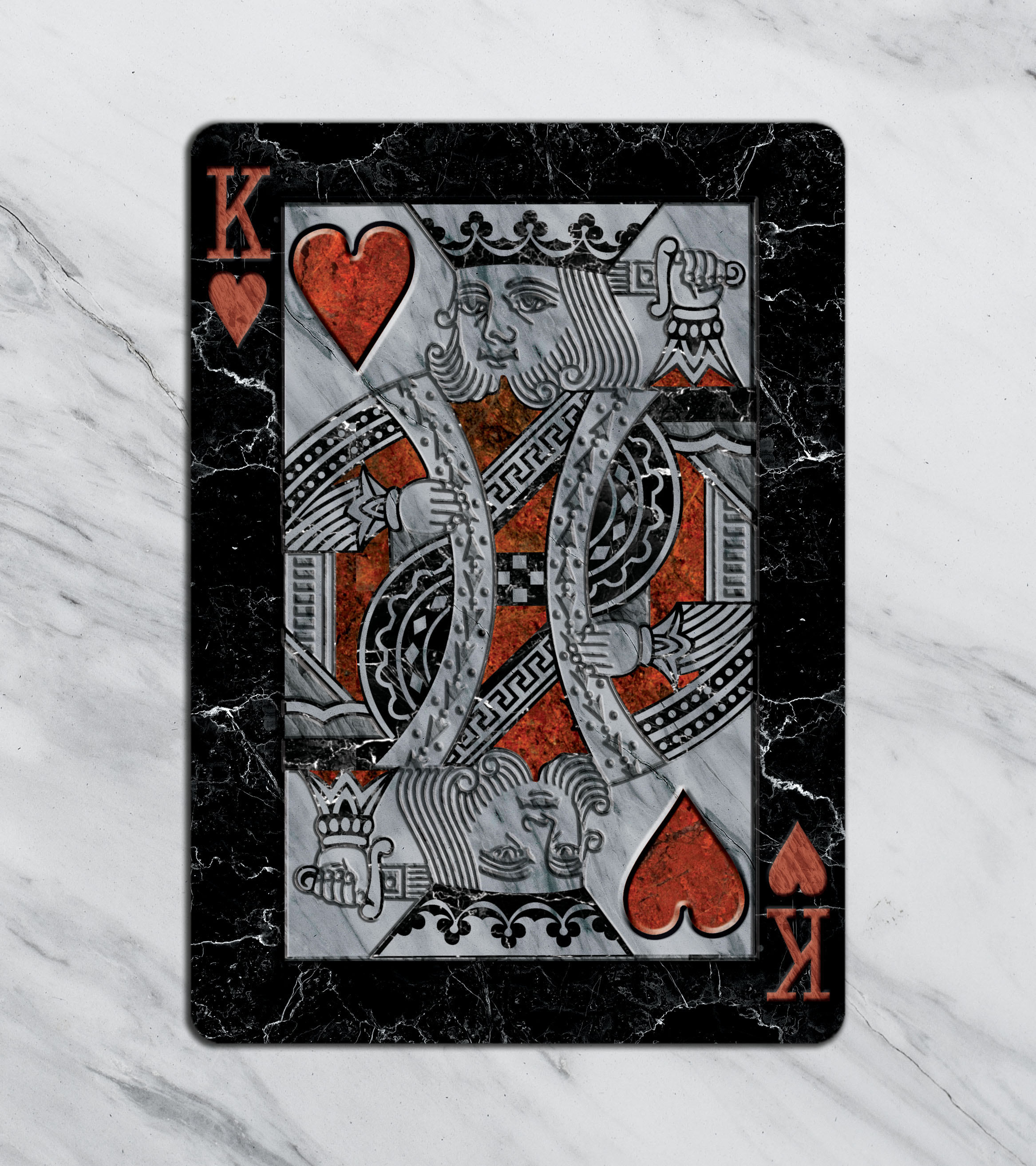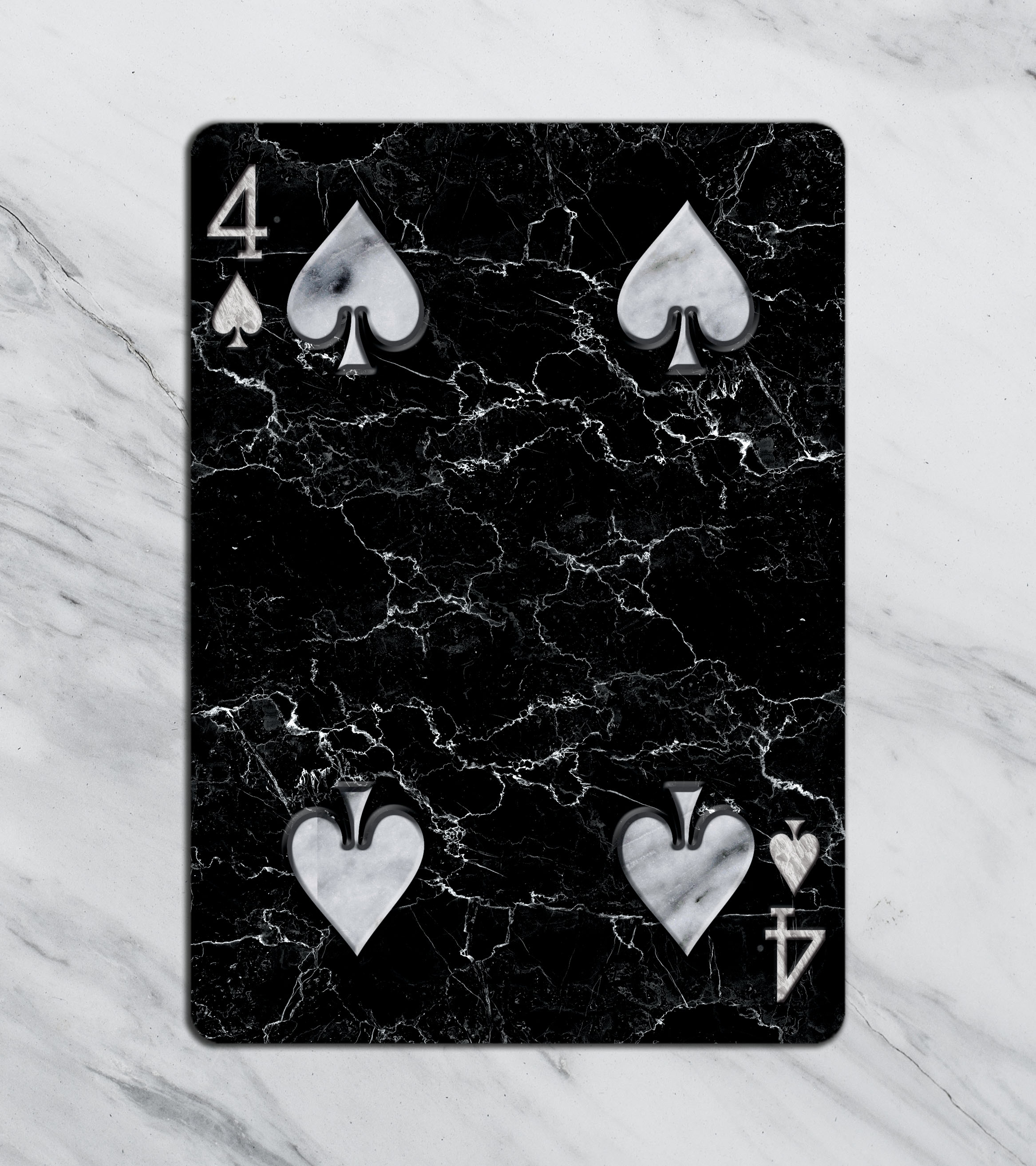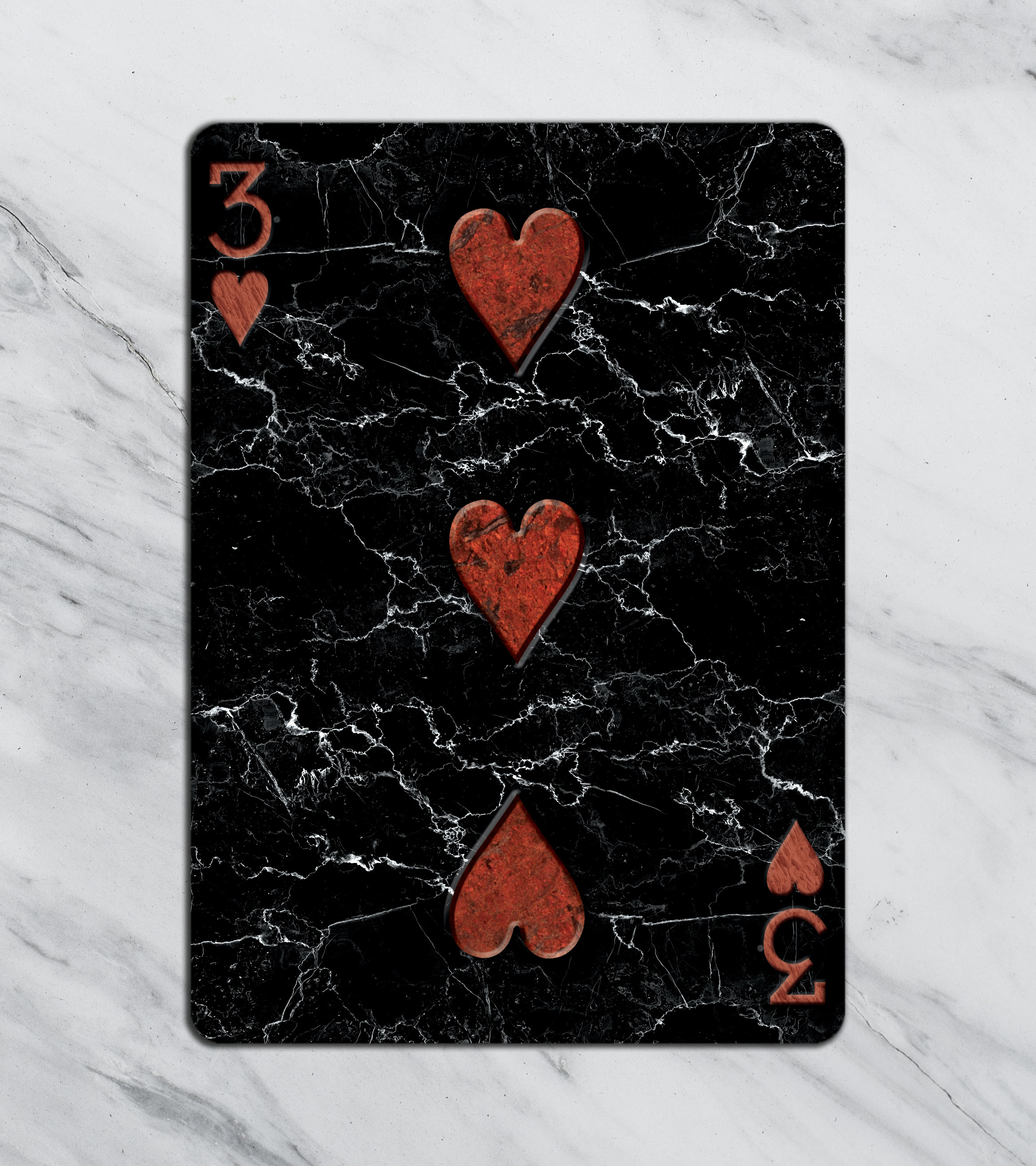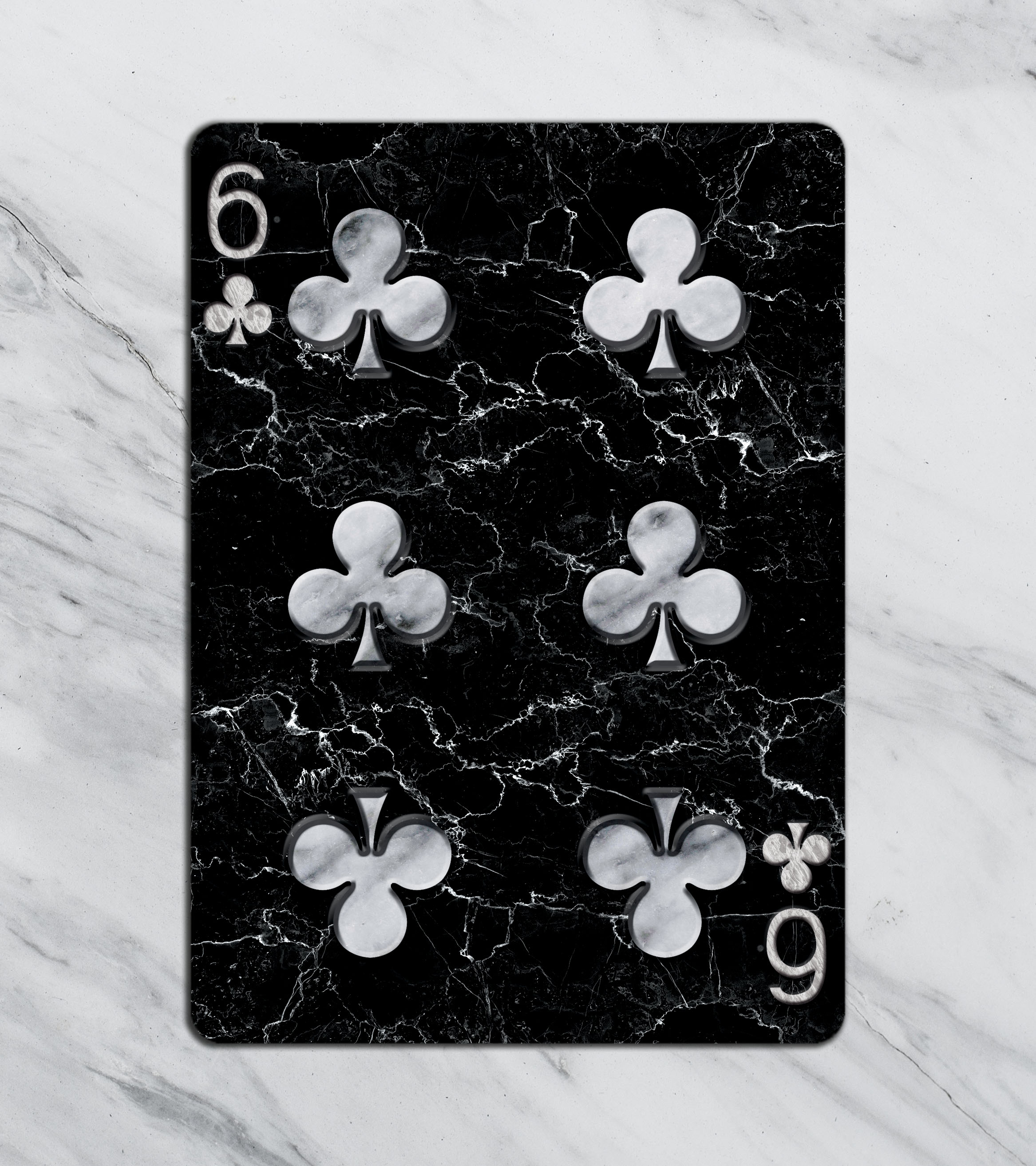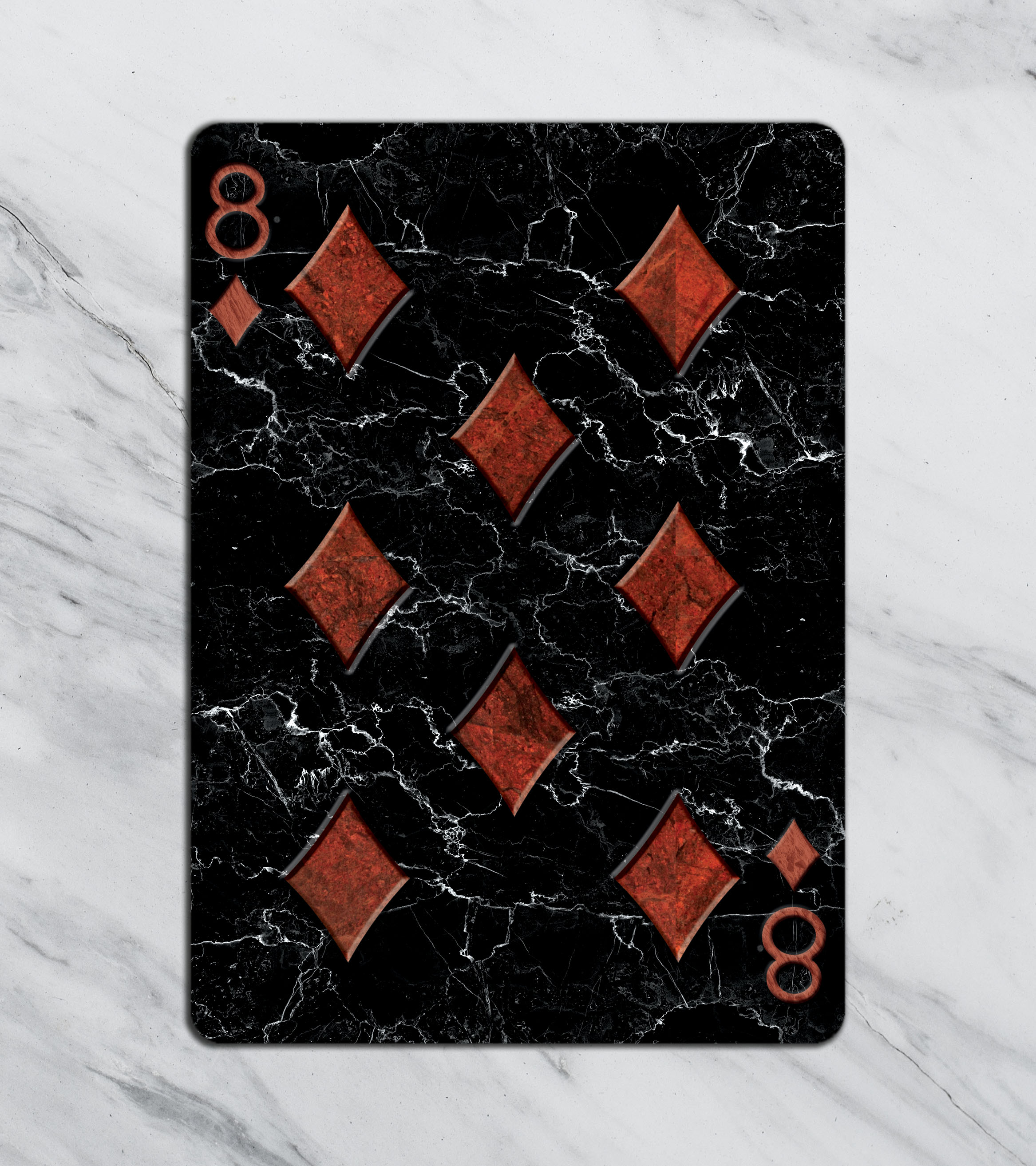 As a a collector and a magic enthusiast, I have designed the marble deck as a collectable item but thinking of magicians and card routines. For that reason, it has many features that allow magic tricks with only the deck or combining it with other Maiden back decks. This way, you will find several reveals in the tuck case and jokers plus a gaffed double back card.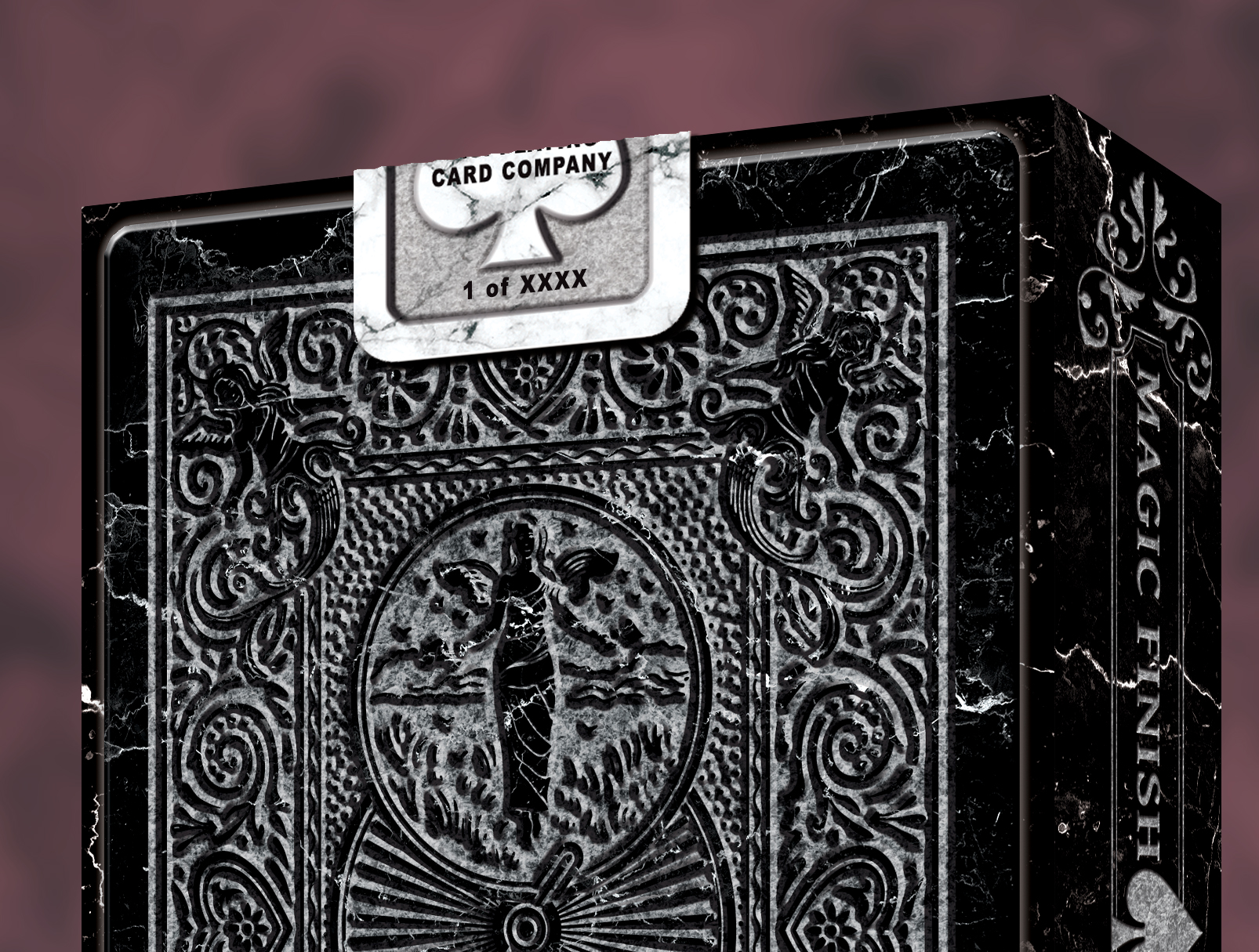 The project needs your help to become a real deck so, if you want to be part of the Texture Series history, visit the project website and raise your pledge.
THANKS FOR YOUR SUPPORT!