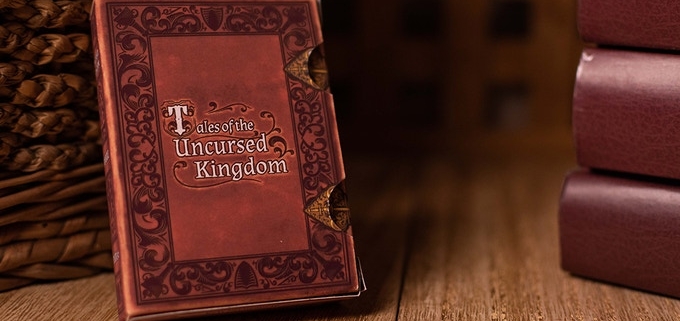 TALES OF THE UNCURSED KINGDOM Playing Cards. Retro video games and epic knight stories
One of the common places for many card fans is the medieval stories of knights and their quests. The round table has served as inspiration for many productions. Today I bring you a different and very interesting one: TALES OF THE UNCURSED KINGDOM.
Plan 52 is a small and passionate team dedicated to the video games development that launched the Pixel Kingdom campaign a few months ago. They wanted to bring the style of medieval-inspired retro video games to playing cards. After finishing the campaign, André and Marco have decided to create a new deck, a more mature vision from the graphic point of view, that will tell the story like coming out of a book.
To add realism to the production, the tuck case has been designed like an antique book, using debossing to imitate the leather texture and ornaments typical of a work of art. All the details have been taken care of, including a spine for a classic library, a side closure to improve the effect when opening the box and an inner decoration with floral motifs.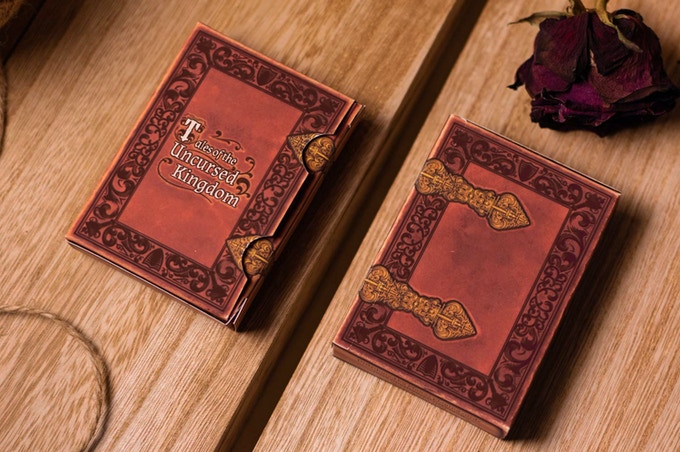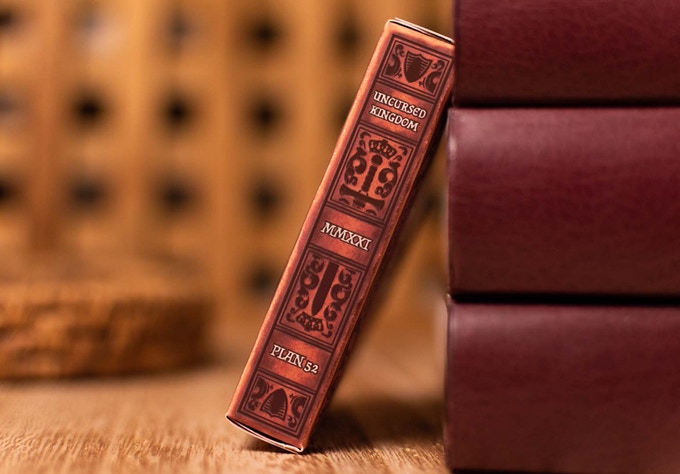 The back shows a beautiful symmetrical composition full of symbolic elements such as the holy grail, shields or an emblem in which the sword of a king pierces his crown and the great book of tales. The green color also introduces some floral designs that hide the number 235, a tribute to the knights who formed the kingdom in this story (and who represent the 235 backers of the previous campaign).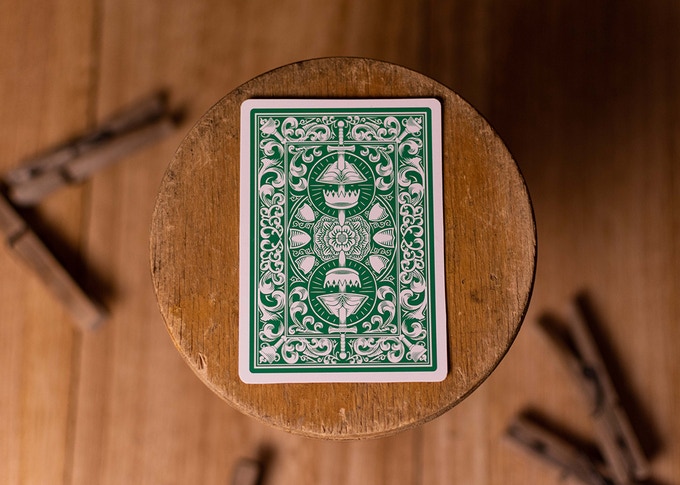 The aces display beautiful coats of arms in the shape of oversized pips.
The court cards are a delicate combination between the design of traditional playing cards, the aesthetics of retro video games and the epic of knights tales. Thus, each character has his own life and tells his own story.
These characters are the custodians of the sacred trees, those that grow thanks to the water contained in the holy grail and whose features (magic, life, knowledge and mystery) are revealed in the numbered cards that see them grow.
Two jokers and two extra cards (forming a diptych) complete this lovely deck.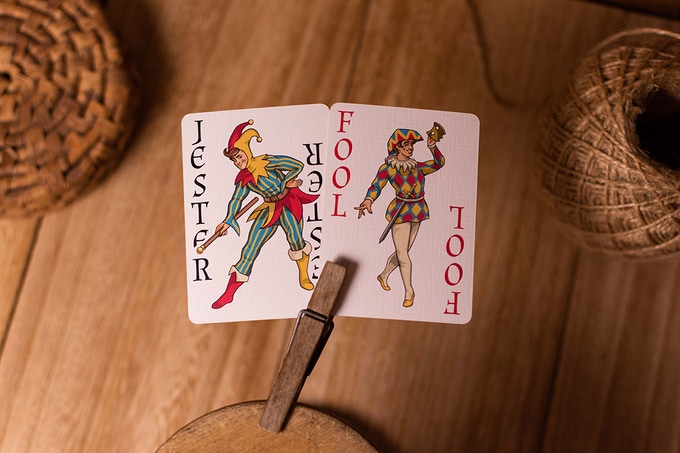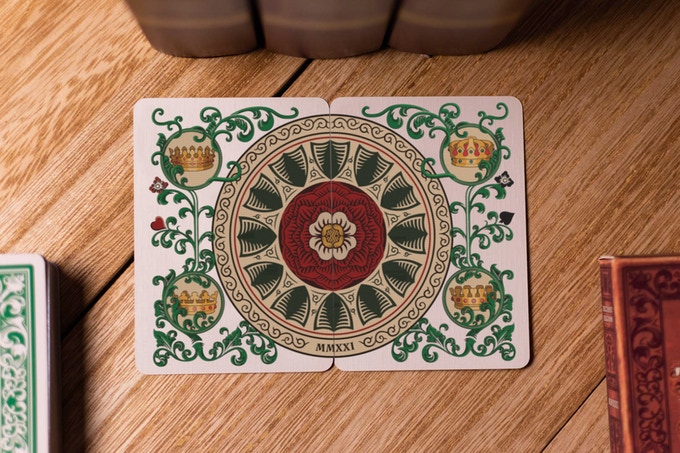 This fully custom deck will be printed by Expert Playing Card Company in a limited run, and will be fulfilled using a EU-friendly shipping system, something that has already become essential due to increasing restrictions from customs authorities.
IF you like it, grab your sword, visit the project website and raise your pledge. You can get also the Pixel Kingdom decks and some more surprises will be unlocked as stretch goals.
Good luck!
https://www.maxplayingcards.com/en/wp-content/uploads/2021/10/Uncursed-Kingdom_banner.jpg
490
680
Max
https://www.maxplayingcards.com/en/wp-content/uploads/2020/03/MPClogo-300x138.png
Max
2021-10-19 21:22:12
2021-10-19 21:29:52
TALES OF THE UNCURSED KINGDOM Playing Cards. Retro video games and epic knight stories