ORIGINS SHADOWS OF HISTORY Playing Cards. Tradition and history as inspiration of beauty
Rick Davidson is one of the most talented artists I have had the pleasure to meet. His love for traditional playing cards and his ability to create elegant designs inspired by the classic patterns with a modern touch brought us ORIGINS Playing Cards. Now, more than three years later, Rick offers us a sequel with two completely different decks: ORIGINS SHADOWS OF HISTORY.
In this campaign Rick releases two decks. The SHADOWS OF HISTORY Edition revisits the original with beautifully updated and colored artwork. He has also created a new back and a luxurious tuck case with embossing and metallic foil print that will reinforce the elegance and beauty of these customized playing cards. Faces will be printed using metallic inks.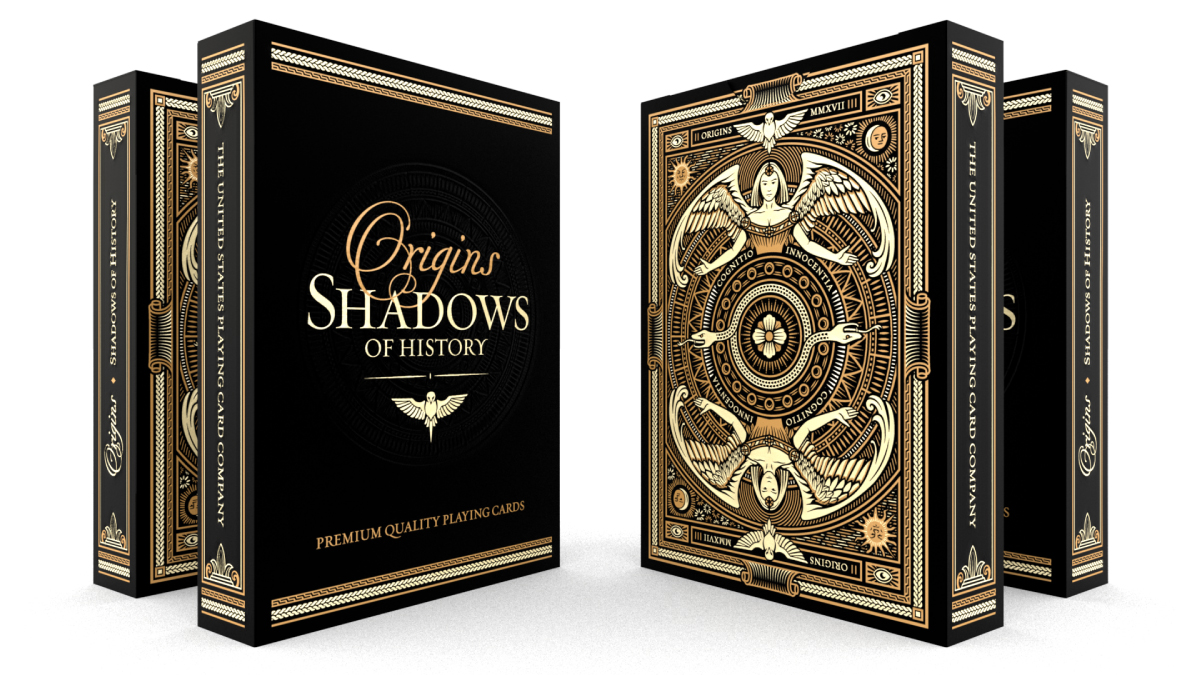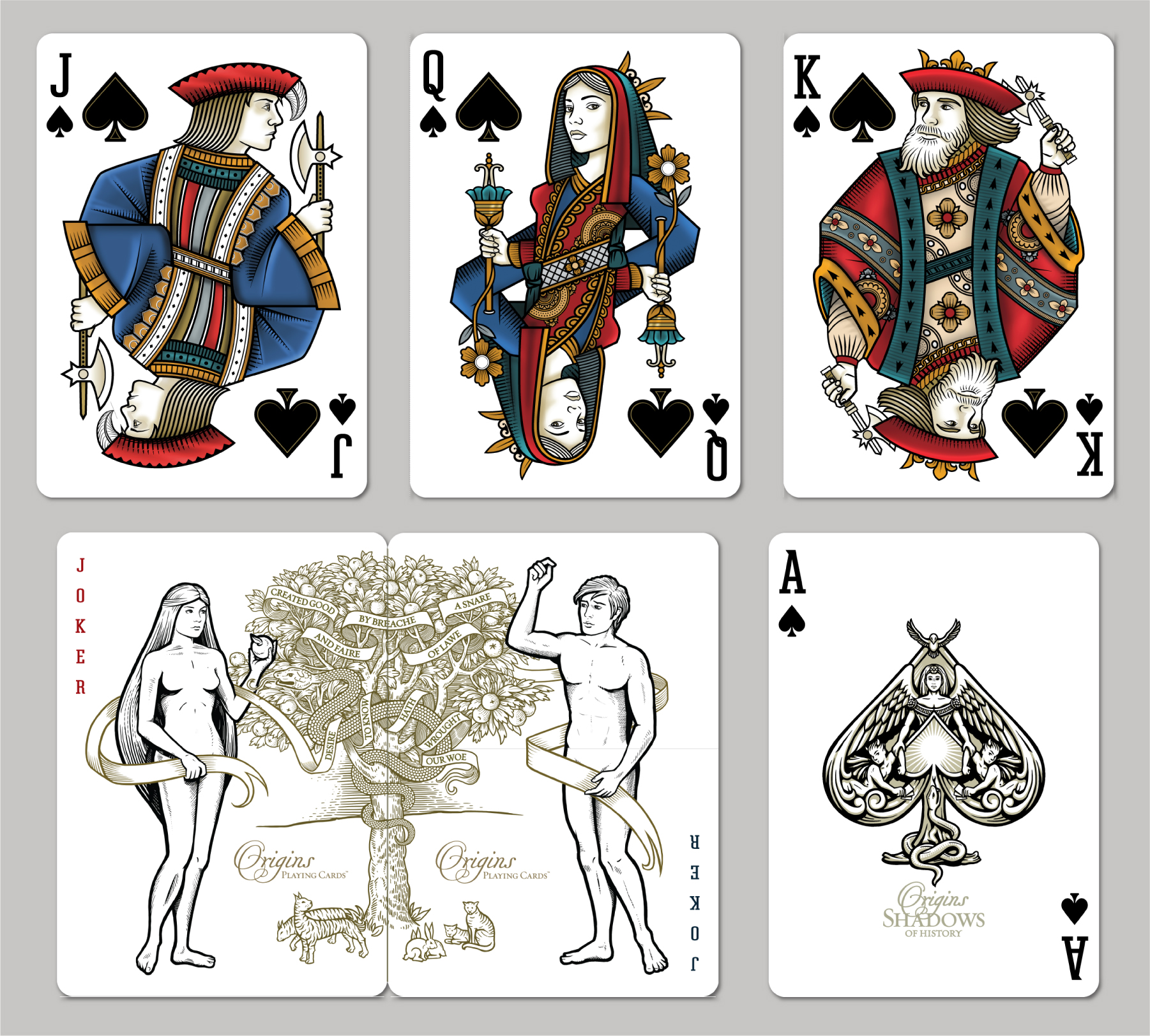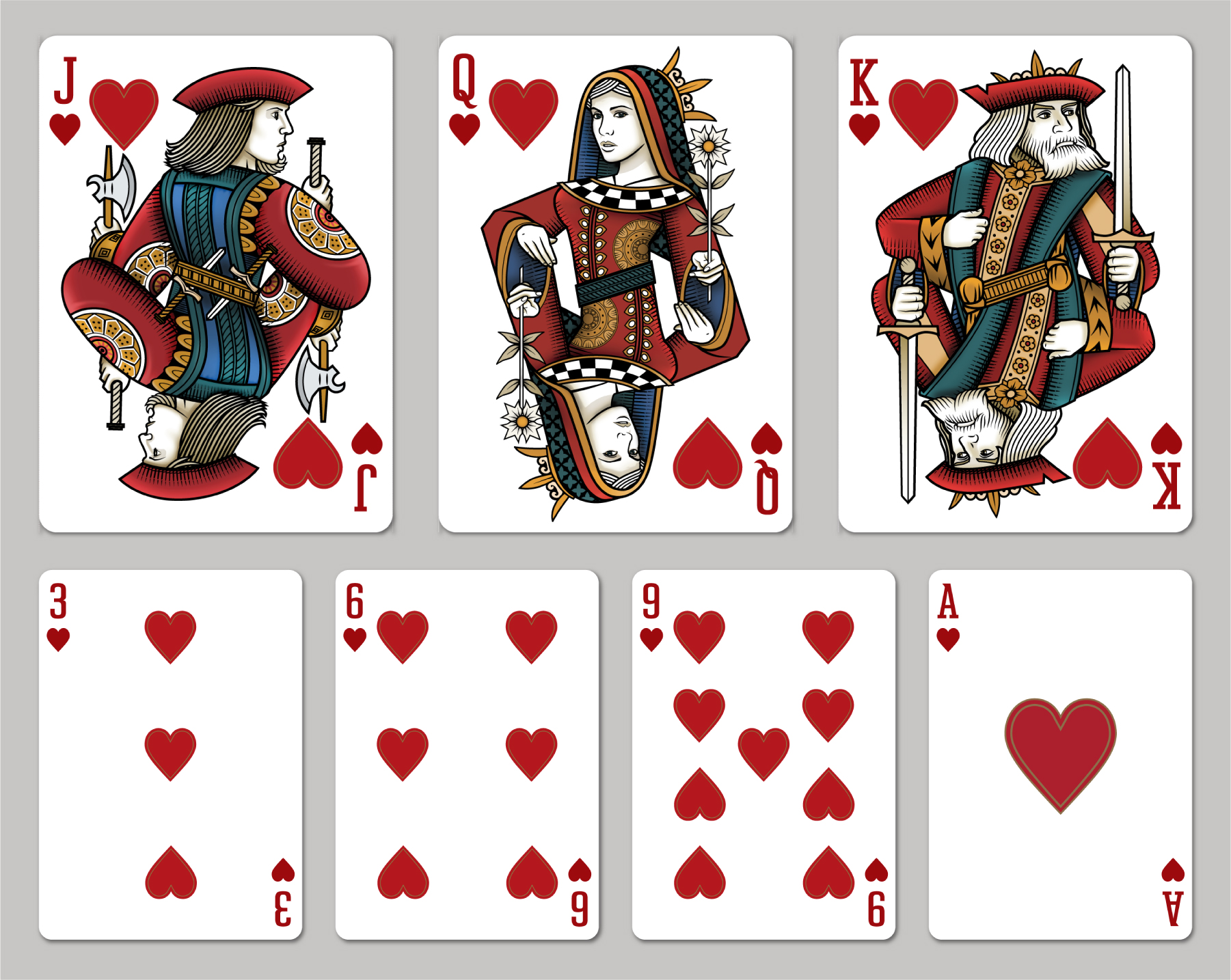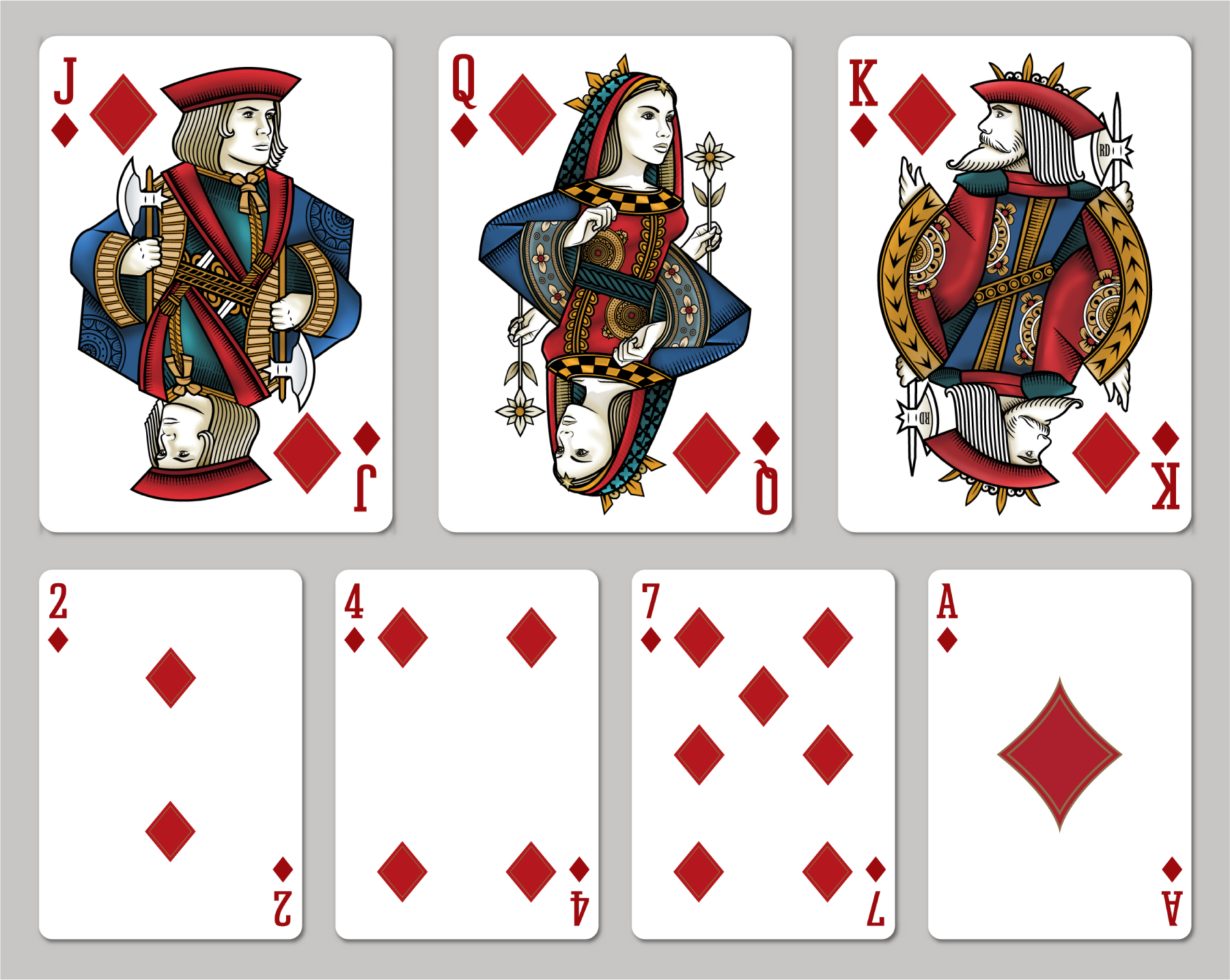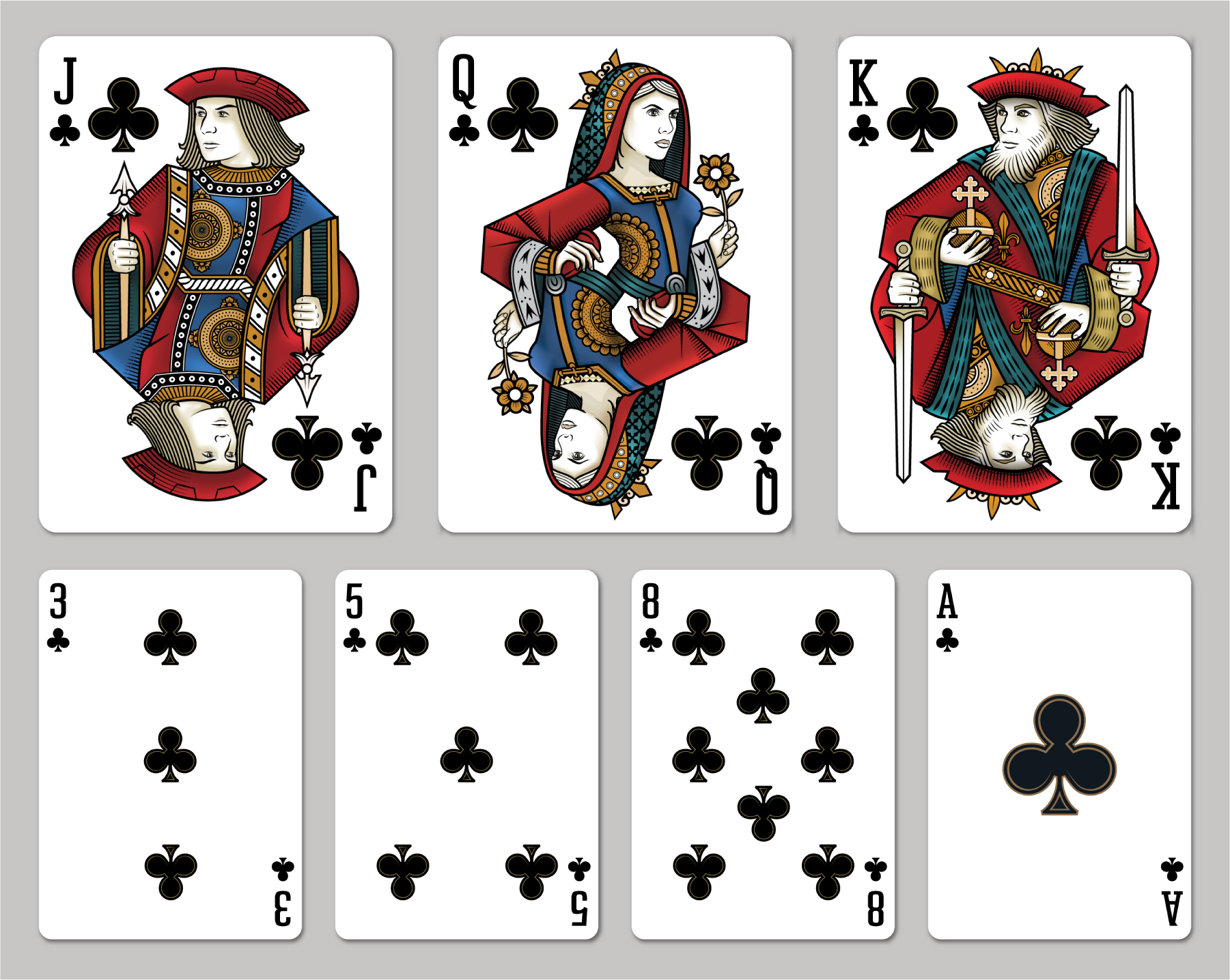 The ROUEN 1567 Edition is a magnificent addition to the new Origins deck. If the artist compiled information from cards created in the fifteenth and sixteenth centuries to create the original edition, for the creation of Rouen 1567 Rick has used an ancient deck dated in that year and created by Pierre Marechal that is preserved in the museum of Rouen, France. This deck is a milestone in the development of cards in Europe as these designs, which were exported to Europe, were the inspiration of the English playing cards when England cancelled the importation of playing cards in 1628. Thus, the style of the court cards and their costumes comes directly from the Rouen models.
So, for this deck, Rick has recreated these cards with his personal touch but staying faithful to the originals, and adding indexes to improve its playability. A beautiful tuck case with embossing and a new back designed created for the occasion (the original cards had a black back) complete this beautiful edition.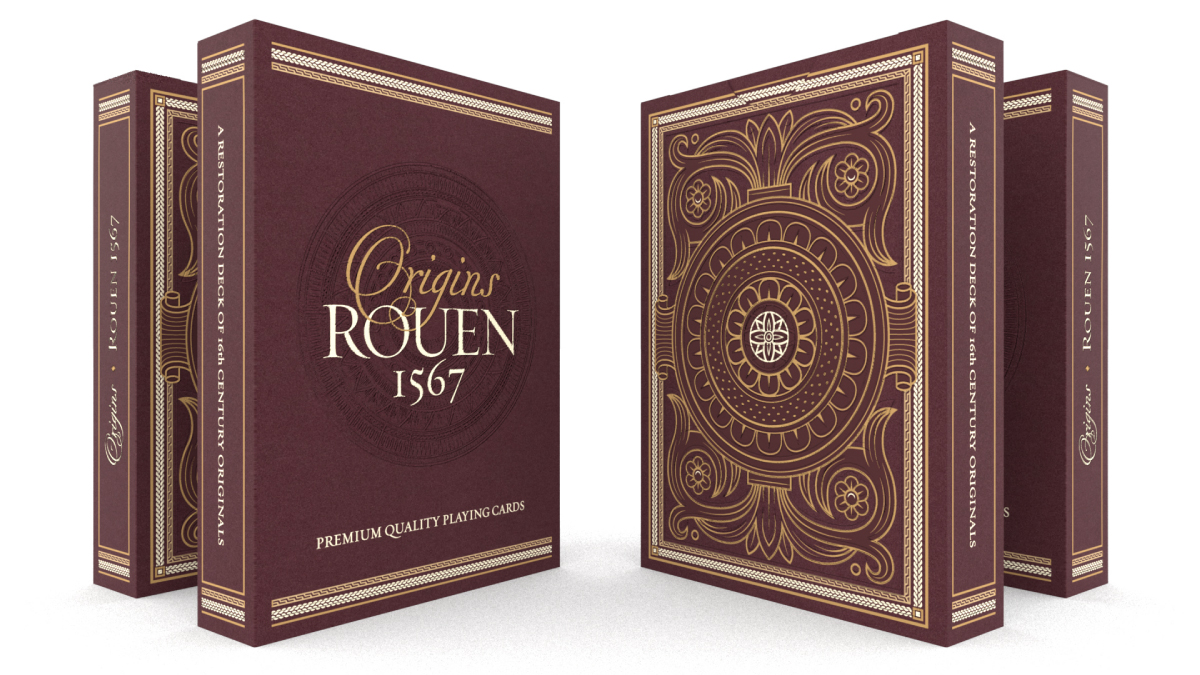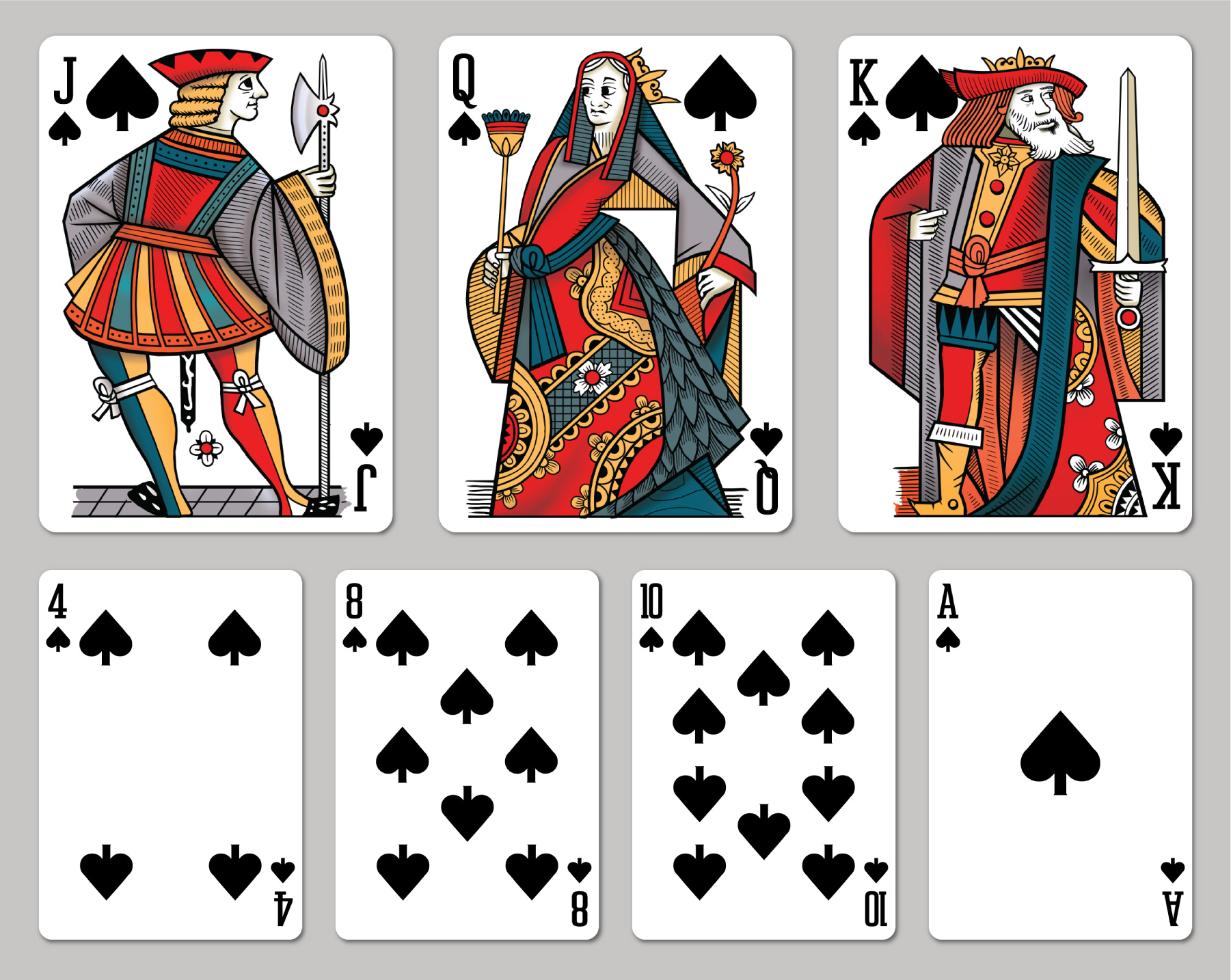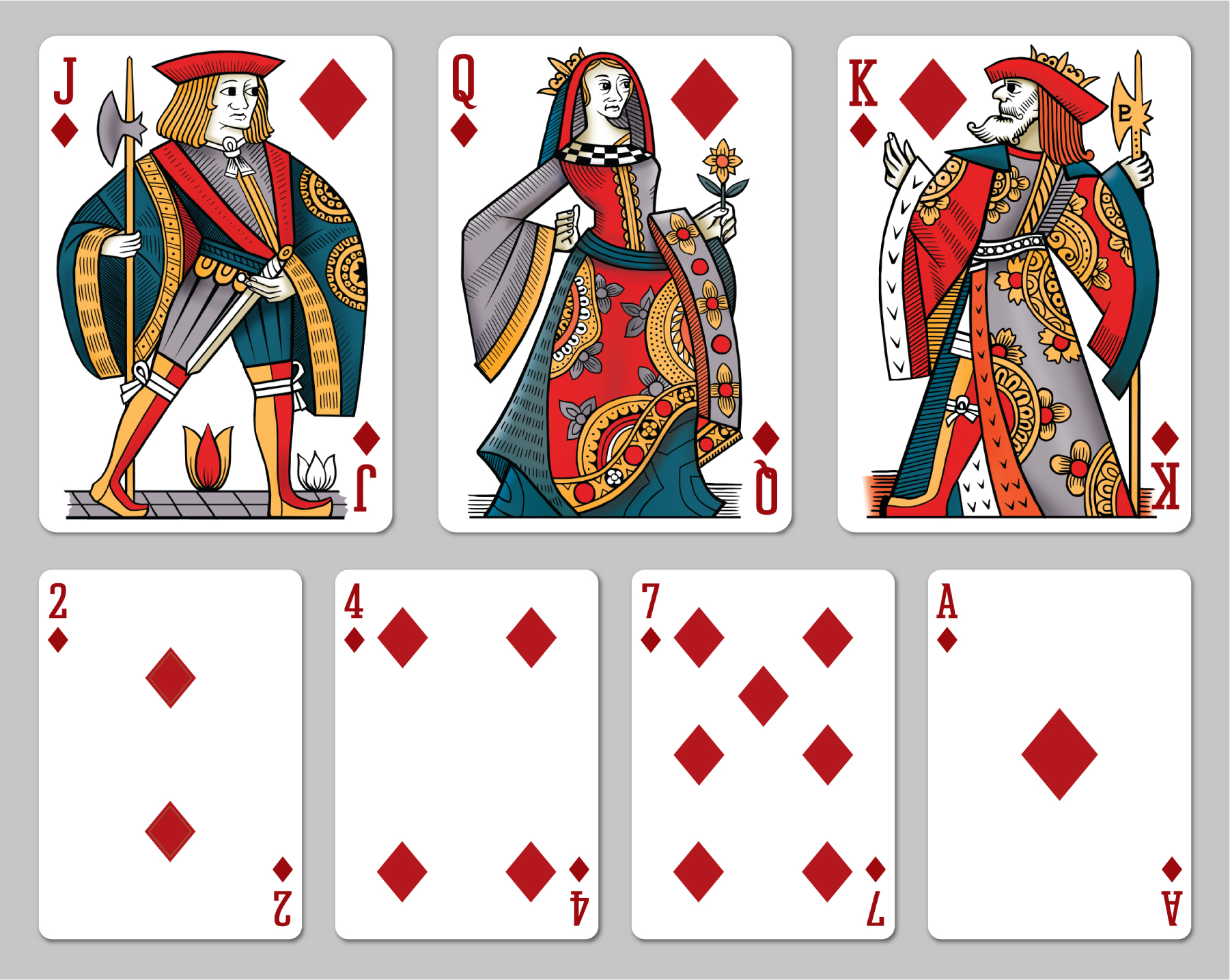 Both decks will be printed by the USPCC. In addition, as a funding goal, a limited edition with foil backs can be printed.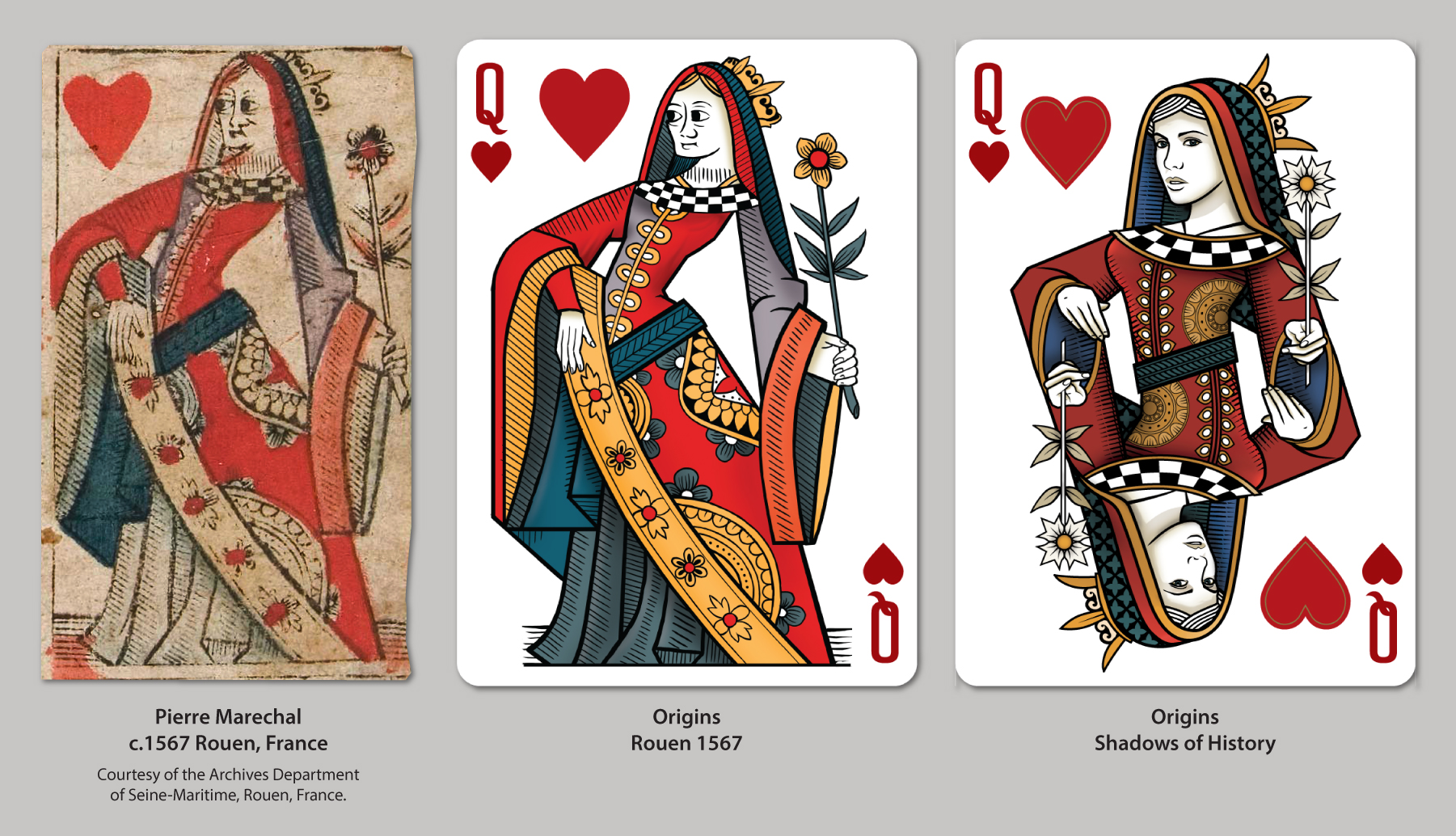 No doubt this is a great campaign that deserves to be funded to bring these decks to the hands of collectors and playing cards lover all over the world. If you want them, visit the project website and raise your pledge.
Good luck!
https://www.maxplayingcards.com/en/wp-content/uploads/2017/03/OriginsShadows_banner.jpg
576
1024
Max
https://www.maxplayingcards.com/en/wp-content/uploads/2020/03/MPClogo-300x138.png
Max
2017-03-05 21:46:19
2017-03-05 21:46:19
ORIGINS SHADOWS OF HISTORY Playing Cards. Tradition and history as inspiration of beauty