PRISM: DAY y DUSK Playing Cards. The definitive relaunch. Exclusive images of the SPECTRUM deck
Ben Jones (Elephant Playing Cards) launched some months ago a campaign that, unfortunately, wasn't funded. He decided to make some changes in the project, with renewed backs and a new pledge system with more affordable levels and some surprises. The relaunch has been a success and in a few days it has overcome the goal of the previous campaign offering two decks to complete the trilogy: PRISM: DAY and DUSK.
Ben gave a new twist to the playing cards design and production with his Prism: Night deck. It was the first time Legends Playing Card Company created a deck using a gloss ink technology to give it a really shocking look. The challenge with the Prism series was to create the world first UV gloss ink on all faces deck… and they succeeded. The Prism Night deck shows the real power of this technology. A technology that will make these new decks as impressive as the first in the series (or even a bit more).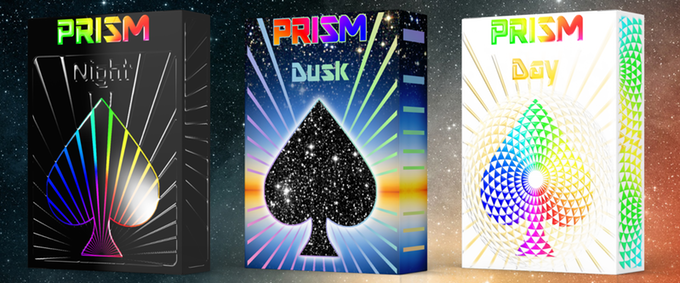 Prism Day and Prism Dusk stand up for their colorful and intense scheme. Gloss inks enhance the designs intensity giving a brighter and a interesting iridescent finish. Furthermore, the gloss layer doesn't diminish the handling because the cards slip quite well.
Regarding both versions, Prism Day will be bright white with multicolor textures, embossed in the tuck case with the same technology as in the cards. On the other hand, Prism Dusk shows the beauty of the "multicolored darkness" with the use of an iridescent (rainbow) stock in the tuck case and a nice color combination in the cards: a sunset in the deepest sky. Prism Dusk will be limited and unlocked as stretch goal.
But that's not all. There will be a big surprise I am revealing here in exclusive. Ben will create an ultralimited edition of a completely new deck: SPECTRUM. Black and colorful at the same time. Only a few decks printed by MPC are available in special pledge tiers so if you like exclusive decks, go for them before they are gone forever. Here you have a few images.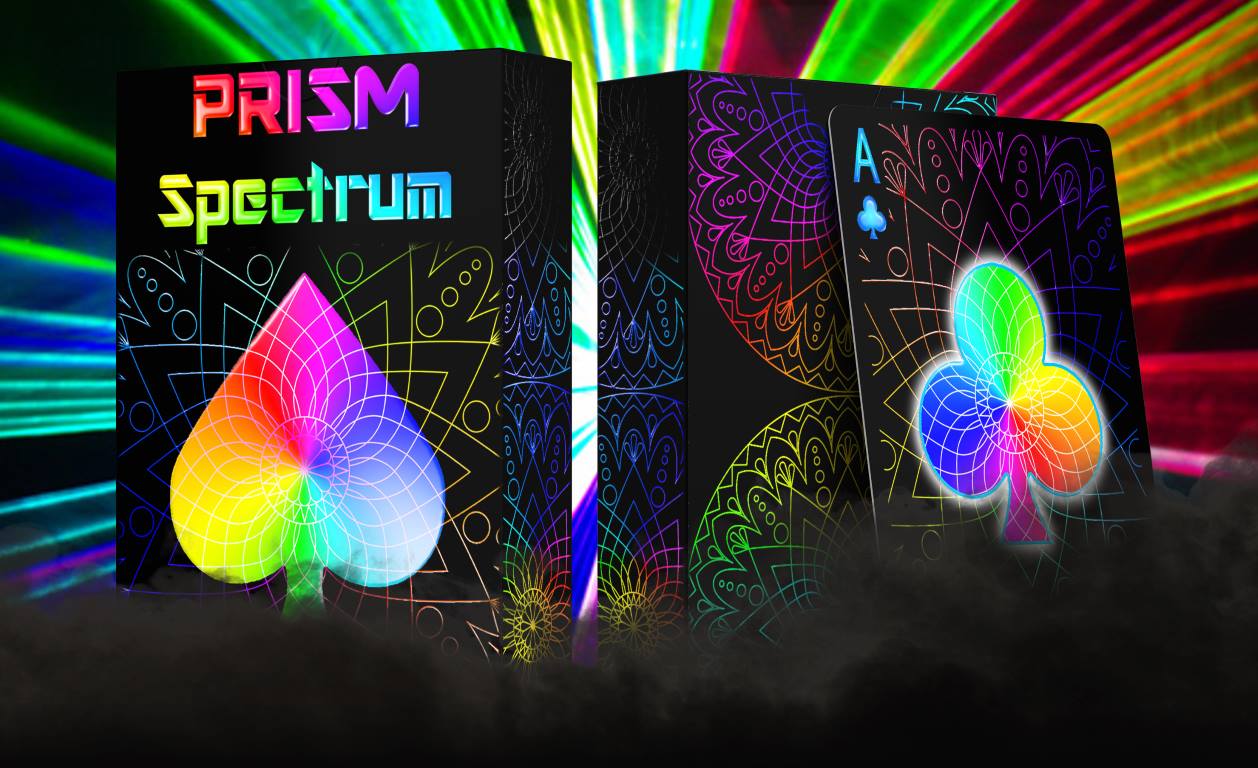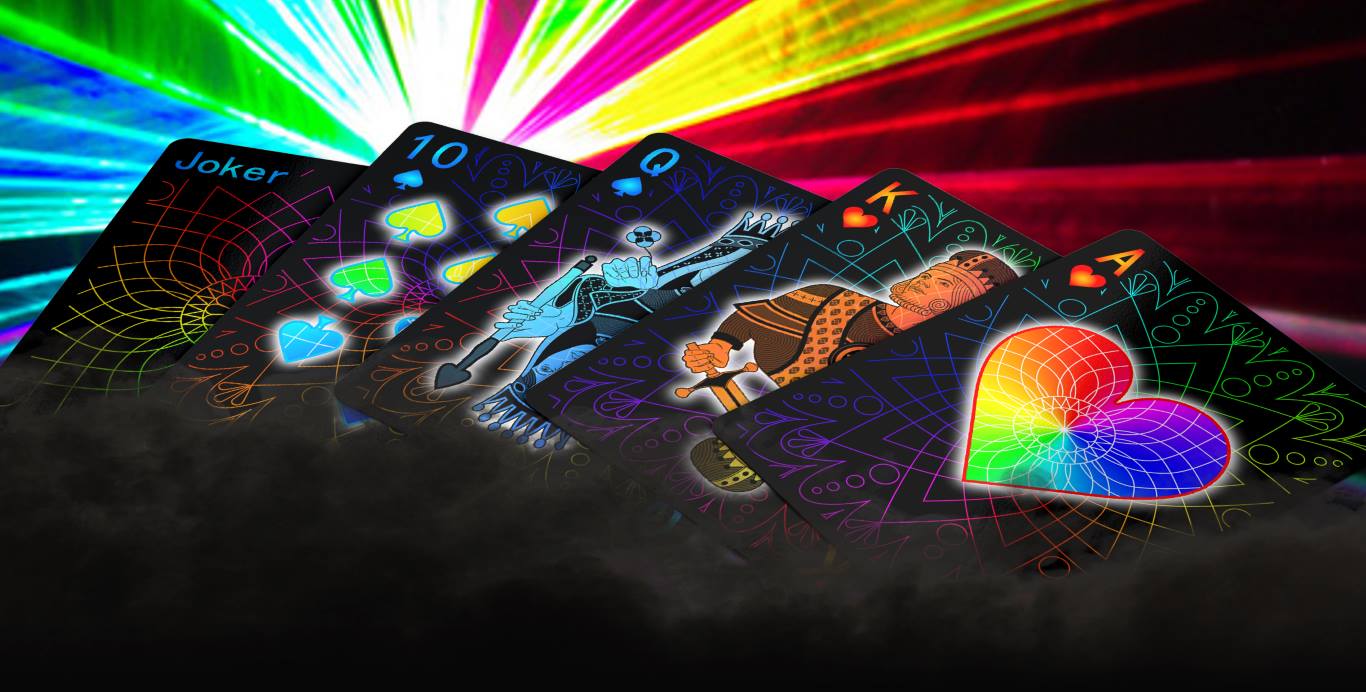 The project is full of surprises that will be revealed while the funding raises. Thus, if the project goes well (something I foresee), we will enjoy inner printing and numbered seals in the tuck cases.
Do not miss this campaign that promises to be amazing. Visit the project website and raise your pledge.
Good luck!
https://www.maxplayingcards.com/en/wp-content/uploads/2016/10/PrismDuskDay_relaunch_banner.jpg
576
1024
Max
https://www.maxplayingcards.com/en/wp-content/uploads/2020/03/MPClogo-300x138.png
Max
2016-10-17 22:17:48
2016-10-17 22:17:48
PRISM: DAY y DUSK Playing Cards. The definitive relaunch. Exclusive images of the SPECTRUM deck