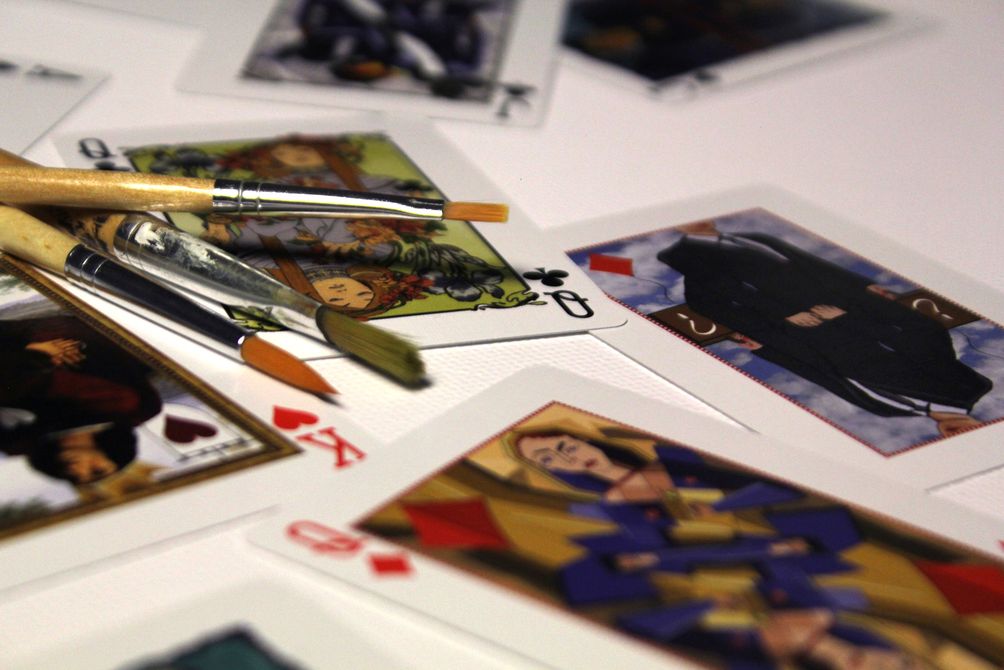 A few weeks ago I gave first news about the launch of the latest deck by Pr1me Playing Cards: ARTE .
The launch of this artistic deck has arrived. ARTE deck is inspired by some of the greatest masters of painting, a tribute to those geniuses. Aces and court show how classic artists like Manet, Caravaggio or Picasso would interpret each card. Thus we have the androgynous Jack by Magritte, the weird King by Kandinsky or the asymmetric Queen by Picasso.
There is a story behind every card. It is really interesting the way Pr1me decided about the artist who would represent each one, the way they interpreted the artist vision and the way they blended not only their artwork but also their personality.
2800 decks have been printed in this limited edition and they are widely available. If you want, you can contact and buy them directly from Pr1me Playing Cards.
Enjoy the ARTE!