"An Honest Liar" and the Amazing Deck. Seventh and eighth arts together
Something very special today.
Justin Weinstein and Tyler Measom direct and produce a film called "An Honest Liar", that tells the incredible story of famed magician/skeptic and enemy of deception, James "The Amazing" Randi.  The film brings to life his carefully-designed projects that publicly exposed psychics, faith healers and con artists with quasi-religious fervor. Today, Randi himself faces the price of a deception that might result in the loss of his partner of 26 years.
You may wonder why I'm talking about a movie or if a hacker has converted your favorite page about playing cards into a film review page. None of that, this film is much more related to playing cards than any other in the world.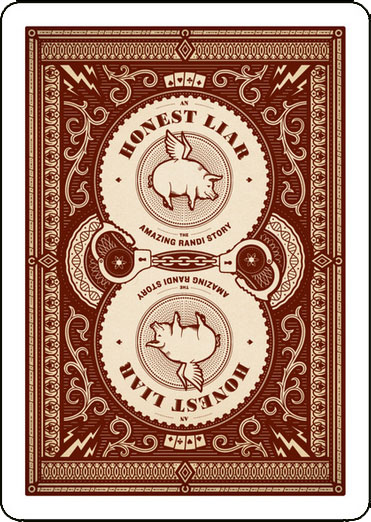 When this project was released on Kickstarter to get fund for the film making process, the creators offered to the backers (as an extra reward) an exclusive limited deck: The Amazing deck. The deck, printed by USPCC, is completely customized, with hidden messages, and dedicated to Randi's world and heroes such as Asimov, Sagan, Houdini, … as shown in the Key Card.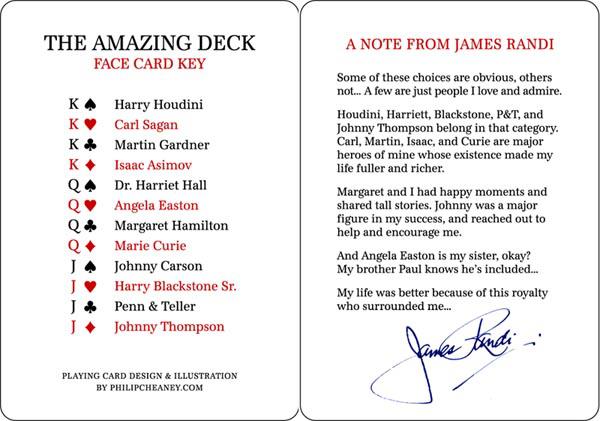 The deck has been illustrated by Philip Cheaney (who, by the way, will be offering a new custom deck of his own via Kickstarter soon).
Although the campaign already finished, the deck is still available through the film web store and all the proceeds are going to fund the documentary film An Honest Liar: The James Randi Story.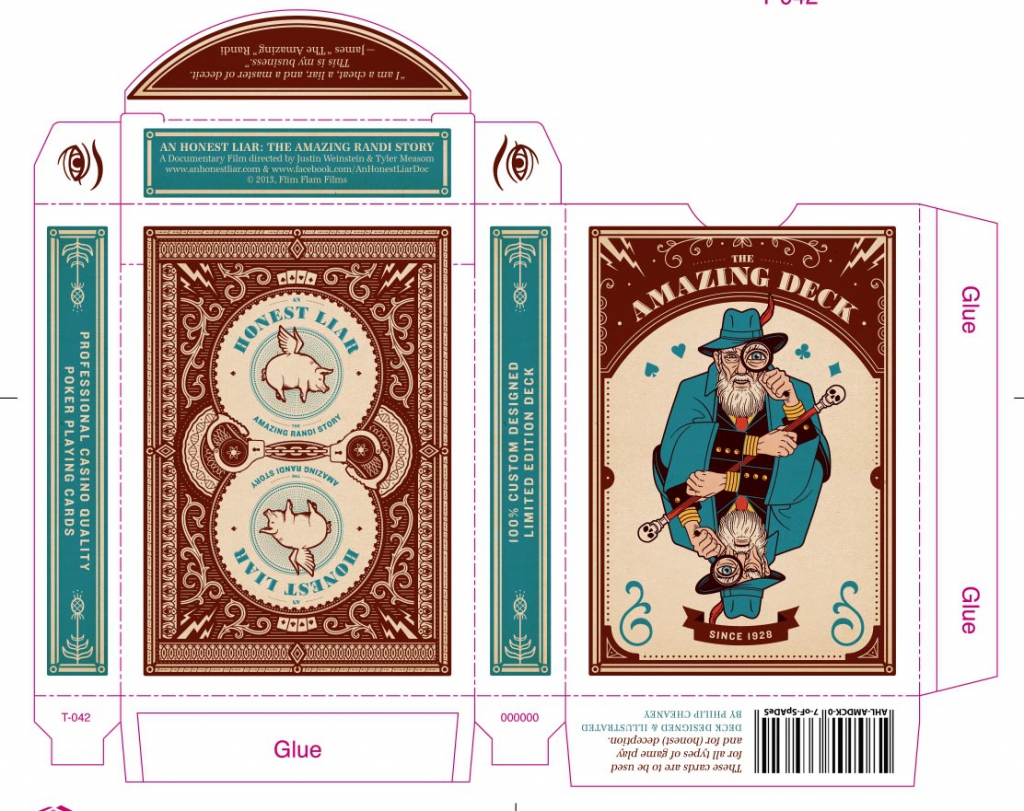 You can also find the trailer and much more info about the film and the deck in the official website.
It's so stimulating to find these talented projects where to fantastic art expressions like playing cards and movies play together. Congratulations guys! and good luck!
https://www.maxplayingcards.com/en/wp-content/uploads/2013/05/HonestLiarAmazingDeckBack.jpg
522
371
Max
https://www.maxplayingcards.com/en/wp-content/uploads/2020/03/MPClogo-300x138.png
Max
2013-05-15 20:29:27
2013-05-15 20:29:27
"An Honest Liar" and the Amazing Deck. Seventh and eighth arts together