TIME TO PLAY Playing Cards. The pulsating beat of time in every deck
In the quest for distinctive projects, infused with a touch of originality that breaks away from the sometimes mundane standards of the bustling playing card market, I bring you a visual symphony of elegance and a passion for cards. It's a universe where art and craftsmanship intertwine, giving birth to a unique proposition: TIME TO PLAY.
Dutch Card House, a small yet prolific company that has been producing highly popular decks since 2016, like Diamon, Paisley, Tulip o Leaves series, cherished by collectors and cardistry enthusiasts, invites us on a journey through the "golden age" of the early 20th century, a historical period infused with economic prosperity and cultural exuberance. This splendor finds its reflection in the captivating Art Deco style, which flourished during this era and became a symbol of elegance and modernity, where sophistication reigned in the gaming parlors.
The court cards pay homage to a refined past. While they follow the traditional structure, their essence subtly adapts to the theme's colors. This touch of personalization pays tribute to the charm of yesteryears, allowing players to immerse themselves in an evocative experience while enjoying the game.
The numbered cards offer a charming touch of that era. While retaining their standard design, they are imbued with the inherent elegance of Art Deco. The big size aces remind us of the fleeting nature of time, with their clock hands marking different hours. A way to enjoy another era without losing an ounce of playability.
The jokers form an original diptych depicting a nocturnal scene of gentlemen engrossed in the passion of the game, plunging into the fascinating mix of strategy and fortune.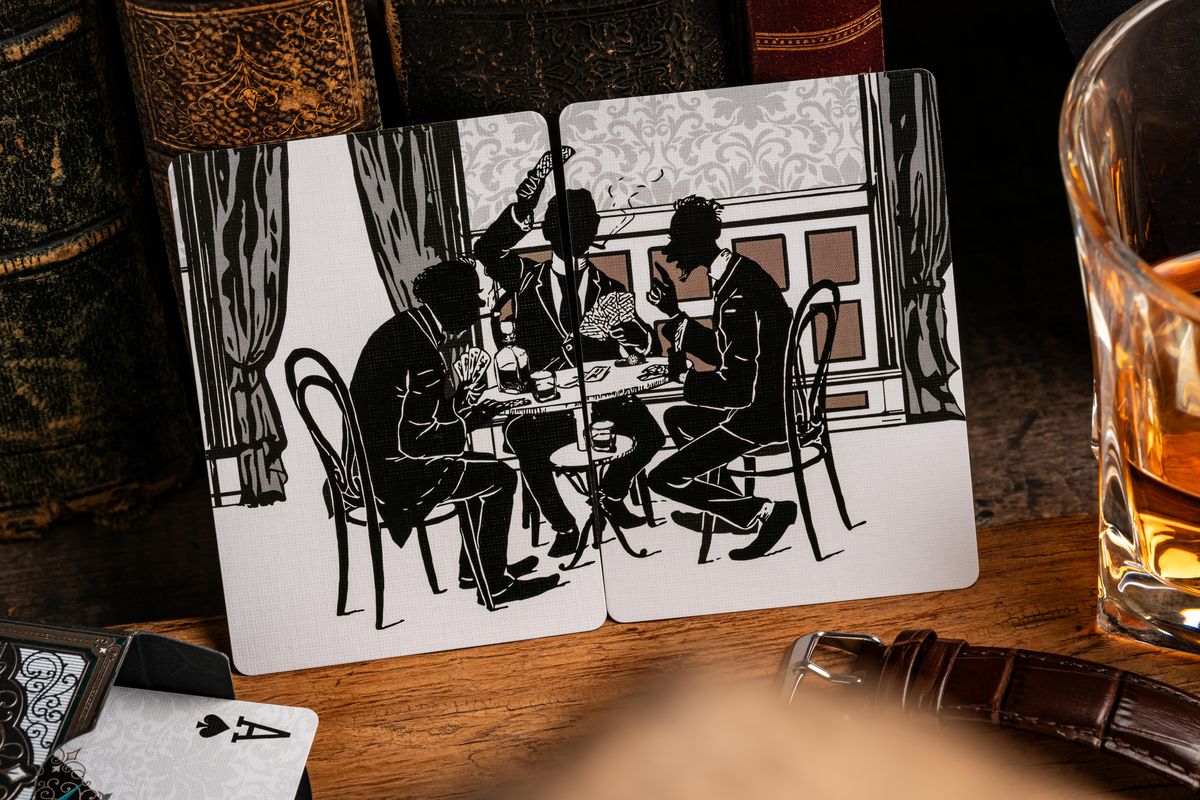 For magic enthusiasts, the set includes a gaff card inspired by the tricks of the era's cardsharps. An ace of spades with the clock advanced by five minutes will add a touch of mystery to your next card routine.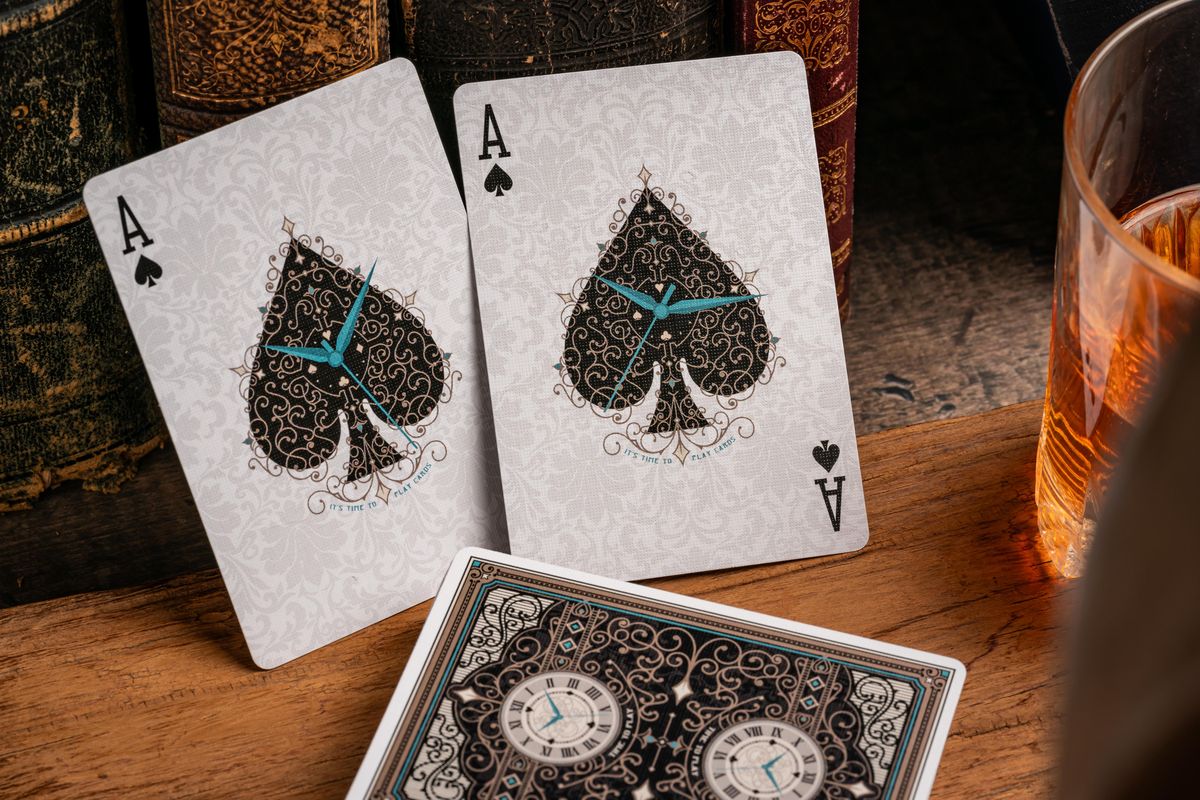 The card back embodies the essence of Art Deco elegance, with intricate geometric patterns and bold lines that evoke a great sense of luxurious style.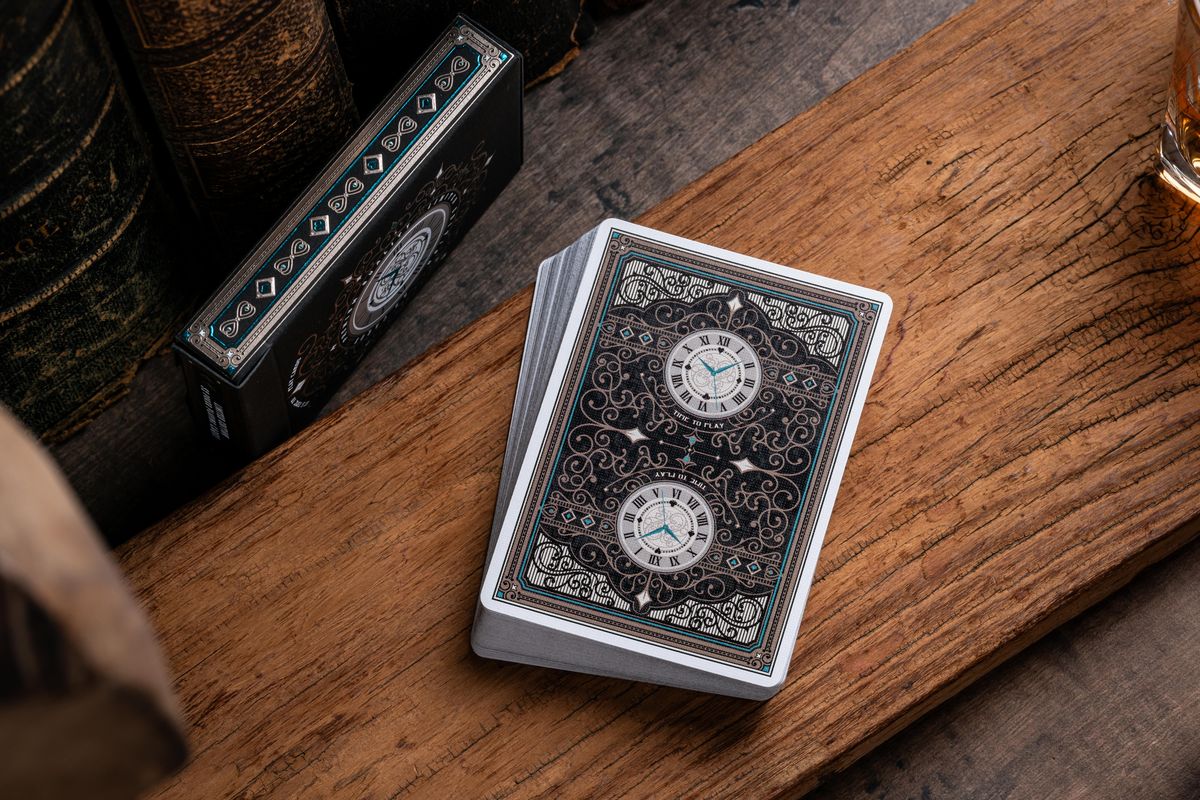 The tuck case will be crafted from black embossed paper featuring four different foils in coppery gold, brilliant silver, pure white, and turquoise blue. Legends Playing Cards Co. will print a minimum of 1000 units of this deck, each with a numbered seal.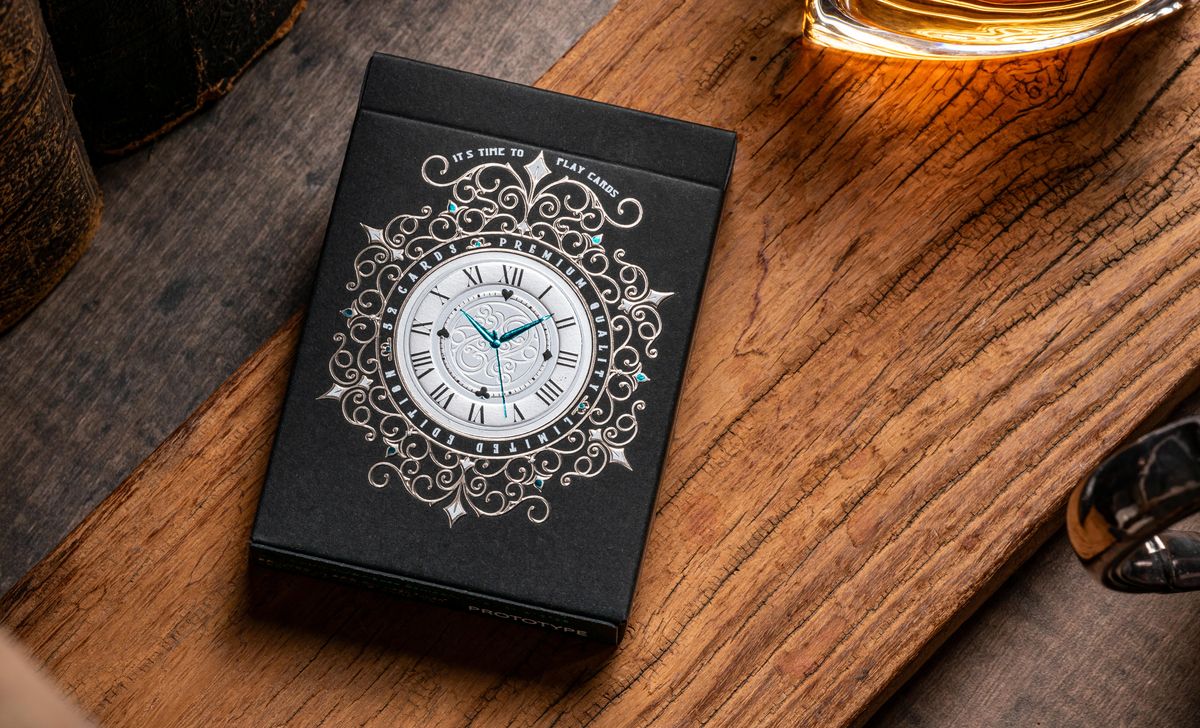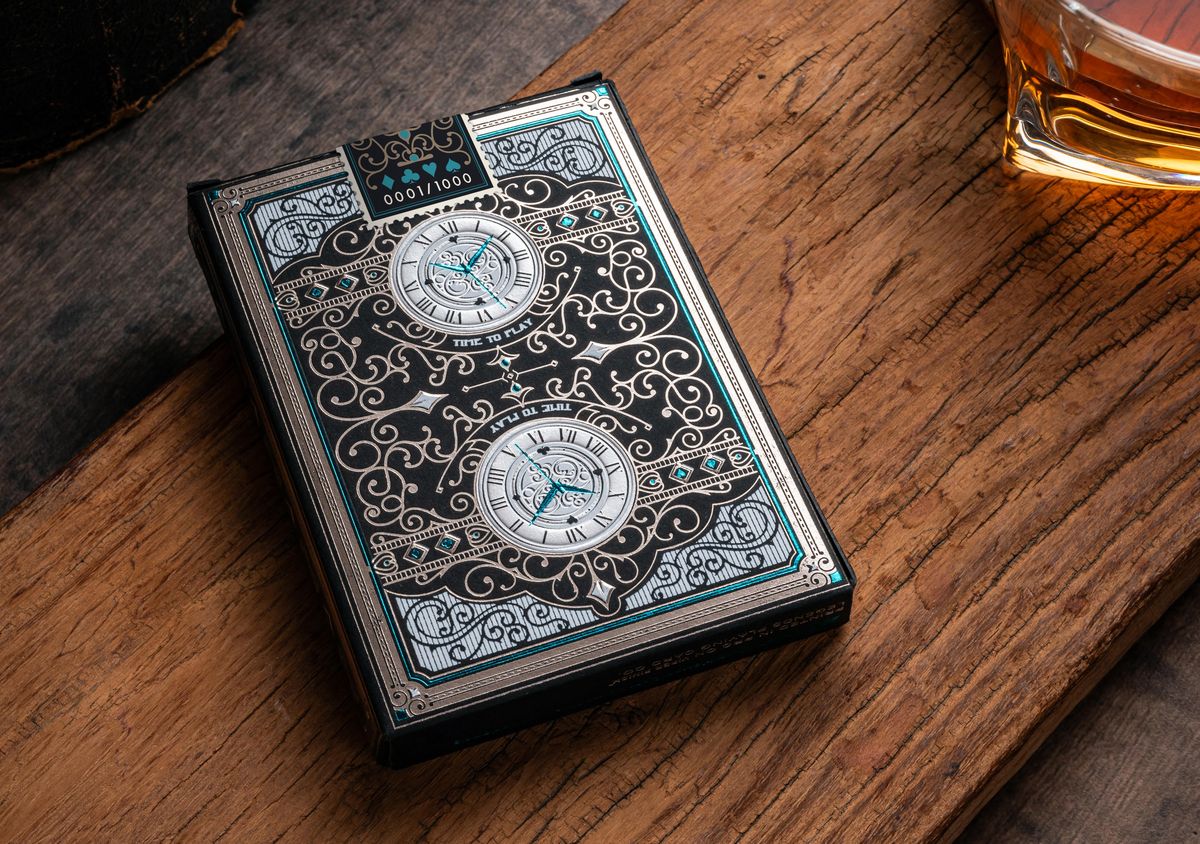 In addition to this luxury deck, WJPCC will make 150 units of the extremely limited Collector's edition, in blue tones with two metal foils, embossing and a numbered seal on the tuck case.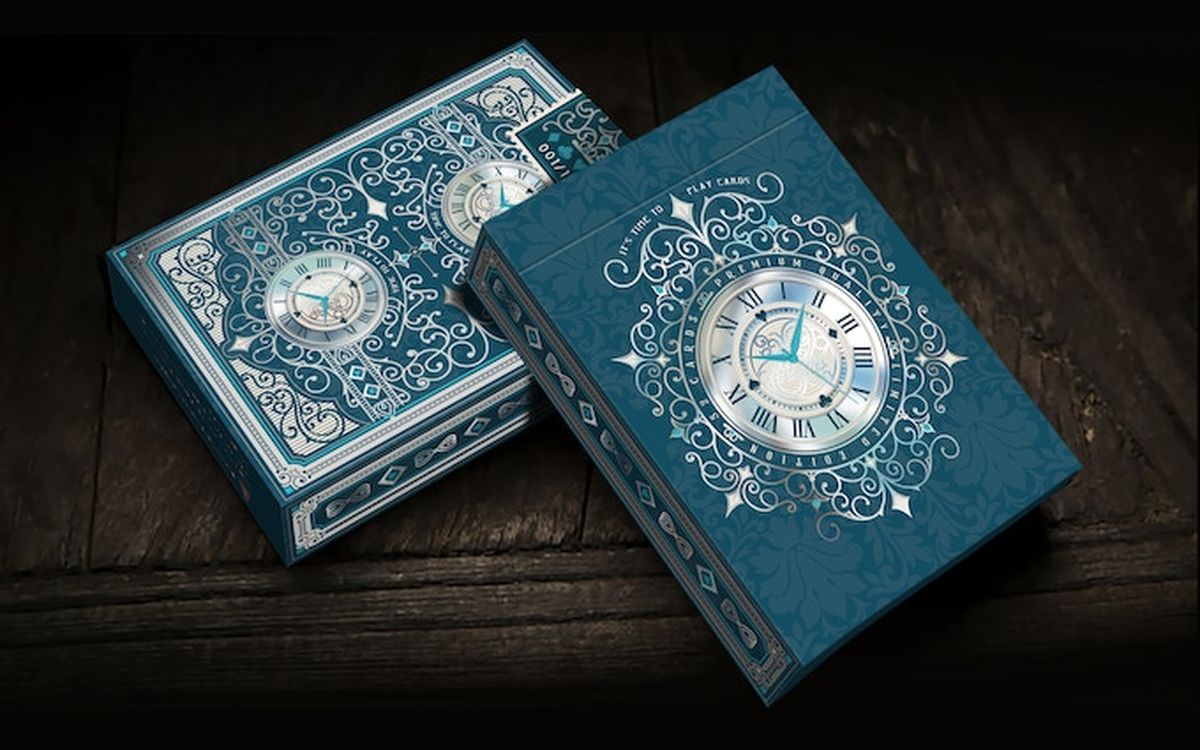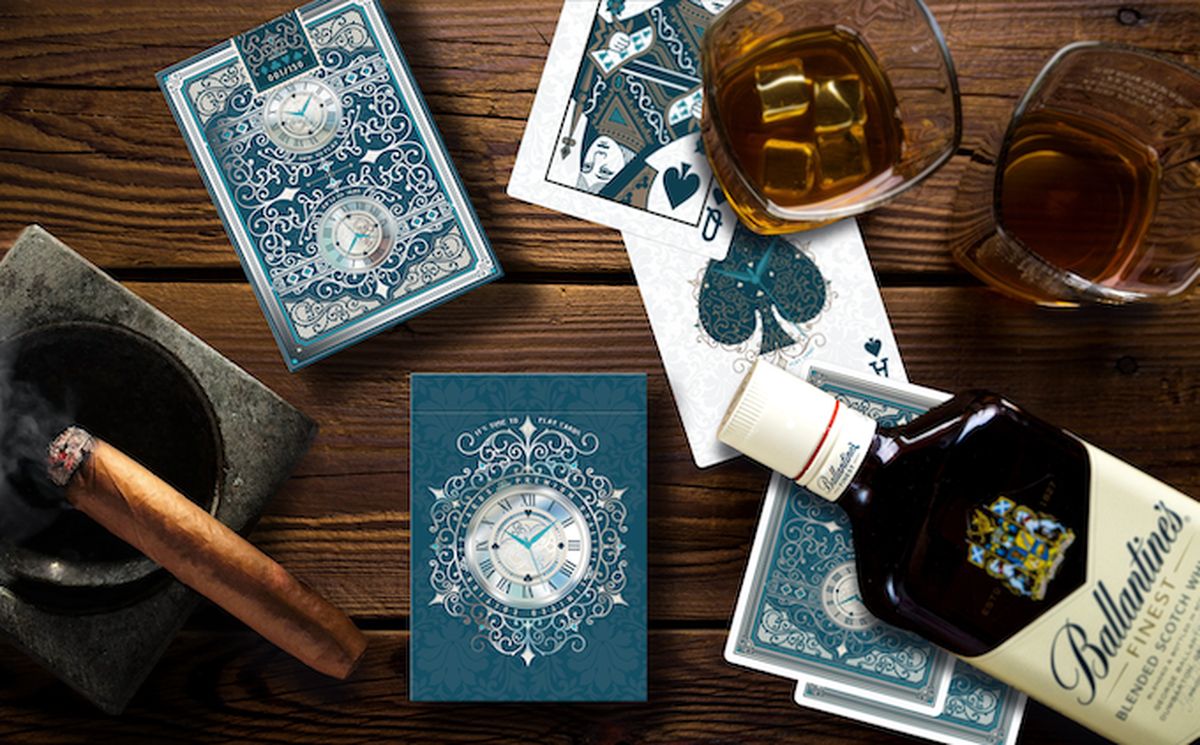 But Dutch Playing Cards wanted to offer their backers something very special, a unique combination of an exceptional deck with an elegant watch, all carefully presented in a luxurious special case. This watch, meticulously customized for the occasion, is much more than an accessory—it's a statement of style and elegance, manufactured to the highest quality standards.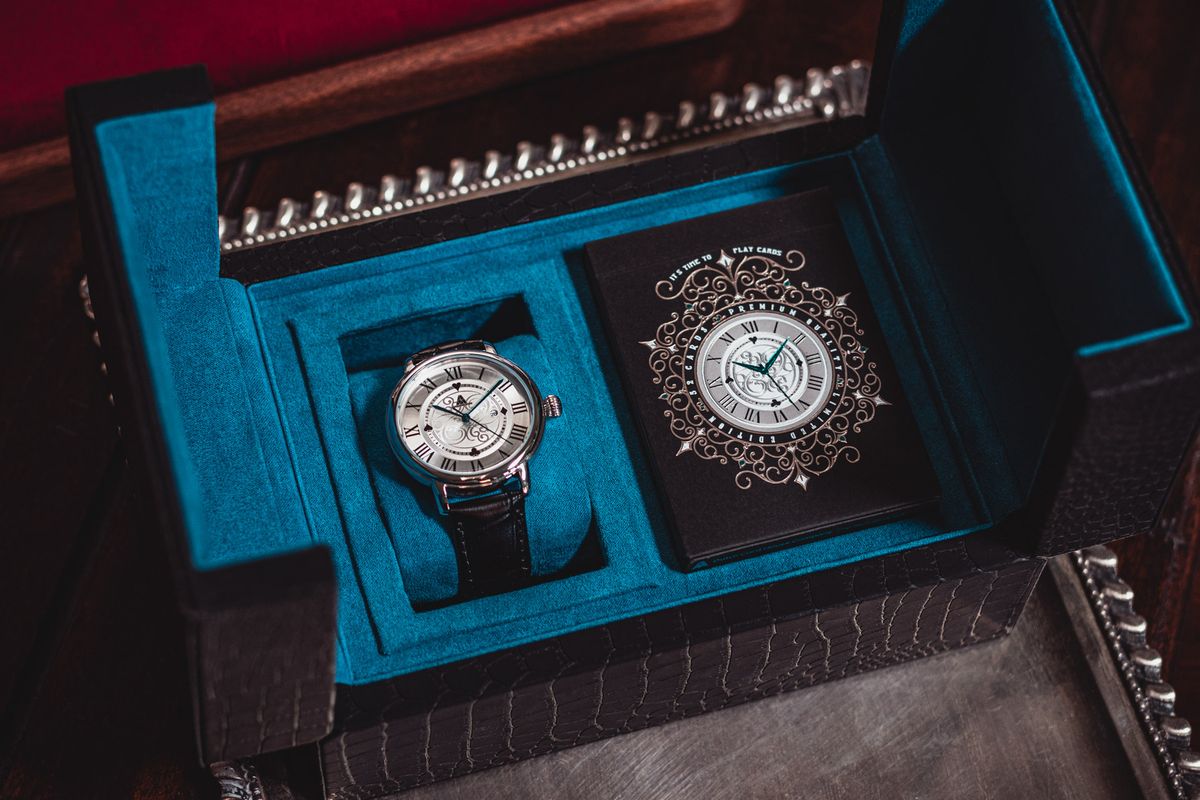 If you want to be part of this campaign, already widely funded, and join this exclusive club of stylish players, visit the project website and raise your pledge.
Good luck!
https://www.maxplayingcards.com/en/wp-content/uploads/2023/09/TimeToPlay_banner.jpg
800
1200
Max
https://www.maxplayingcards.com/en/wp-content/uploads/2020/03/MPClogo-300x138.png
Max
2023-09-17 22:19:03
2023-09-17 22:19:03
TIME TO PLAY Playing Cards. The pulsating beat of time in every deck